Cassette Mount
I designed a cassette mount. It's universal, but was specifically designed for the NSX. I designed this using OnShape, and it was one of my first designs that I've created with intent to actually use. I think it came out pretty well. On the NSX, it doesn't block the vents and the radio controls can still be accessed. It does block the AC controls, but that can't be avoided due to how close all the controls are in the center console.
There are two pieces to print: a cassette mount and a phone adapter.
The cassette mount comes in with a straight surface or a 90 degree mounting surface. The straight surface can be used for vent mounts and the 90 degree edge can be used with a ball joint adapter or a printed mount.

The phone mount, used with the 90 degree cassette mount, has a ball joint adapter that can be used with other universal mounts, or a fully printable holder.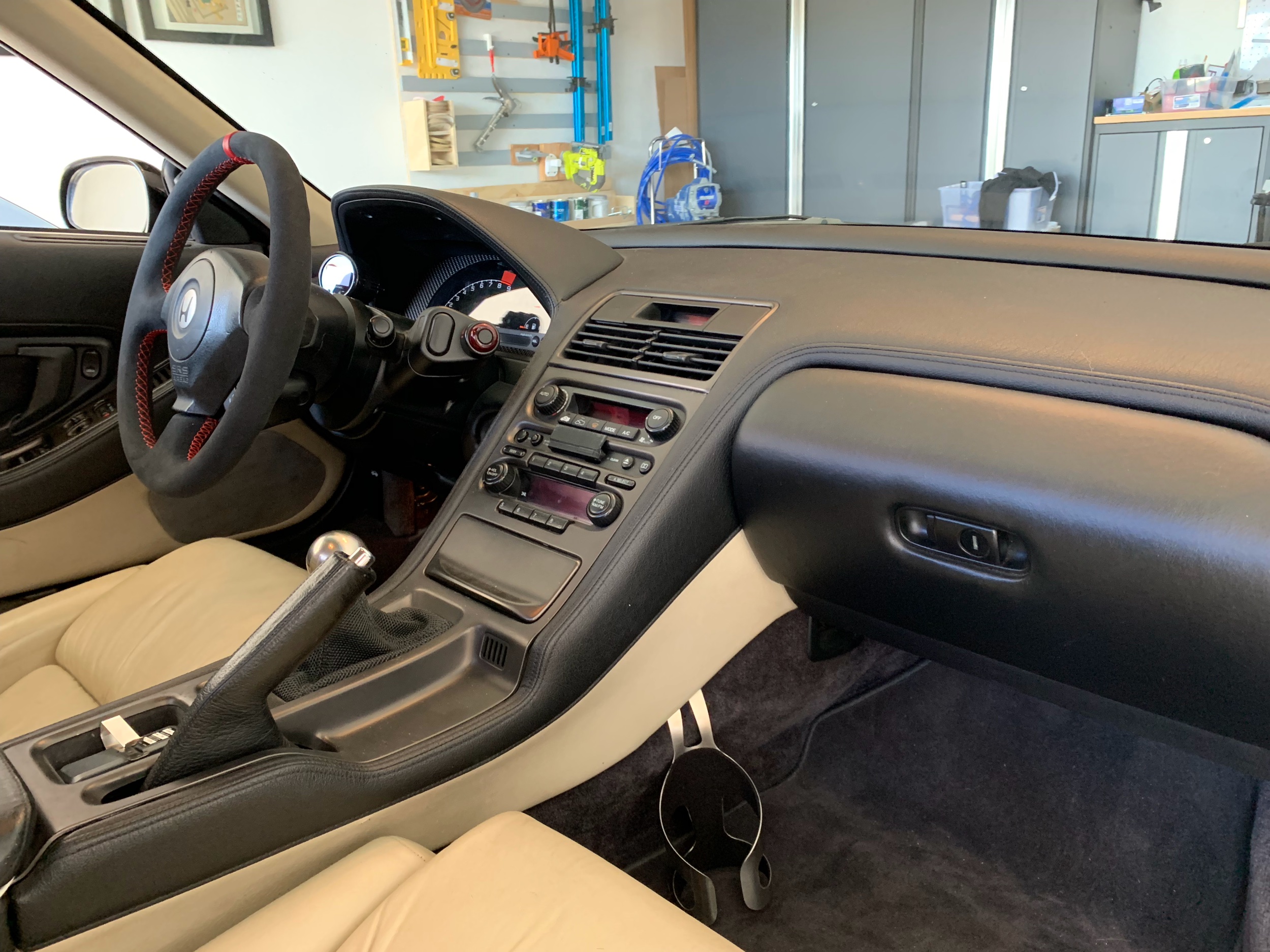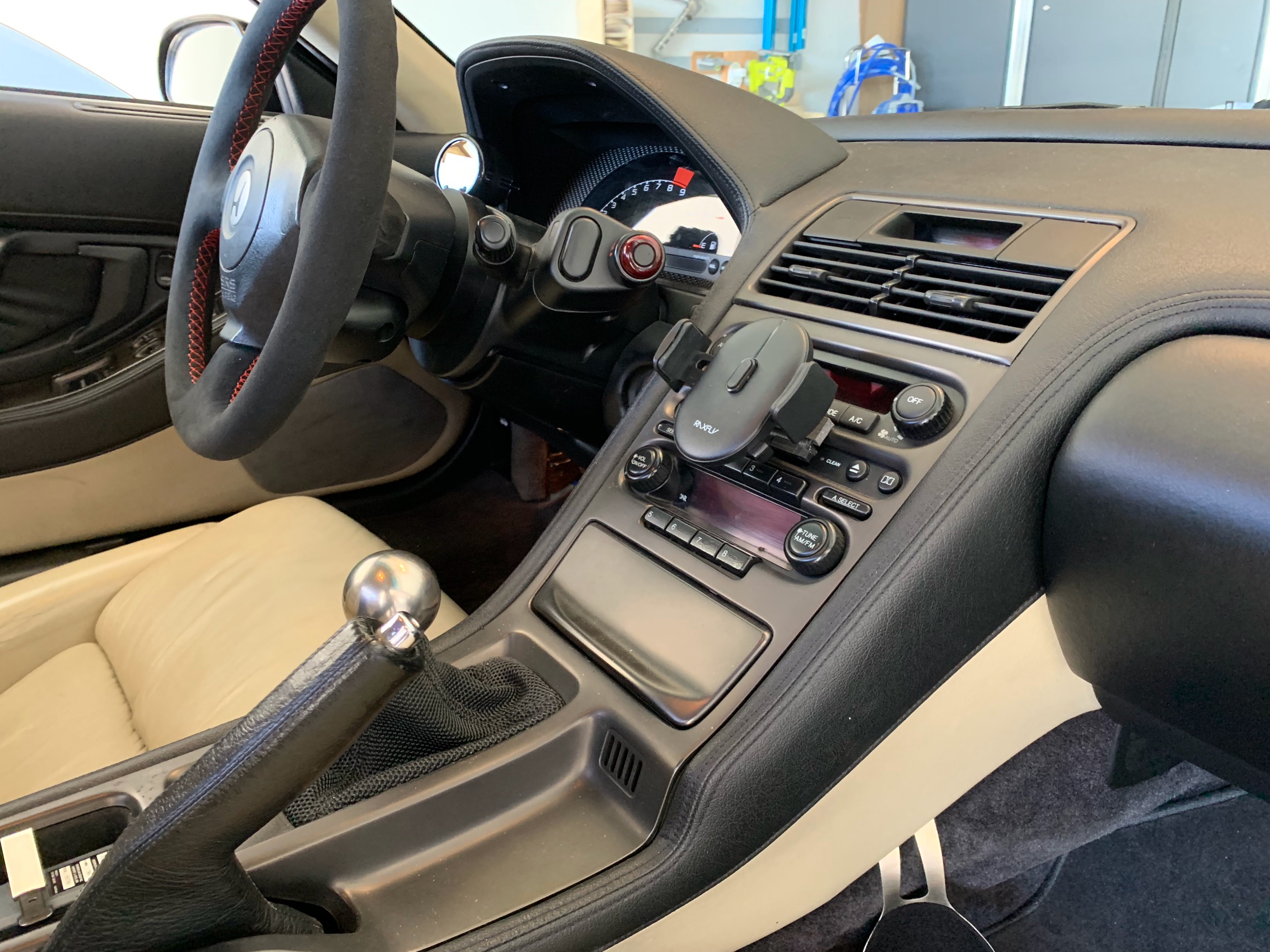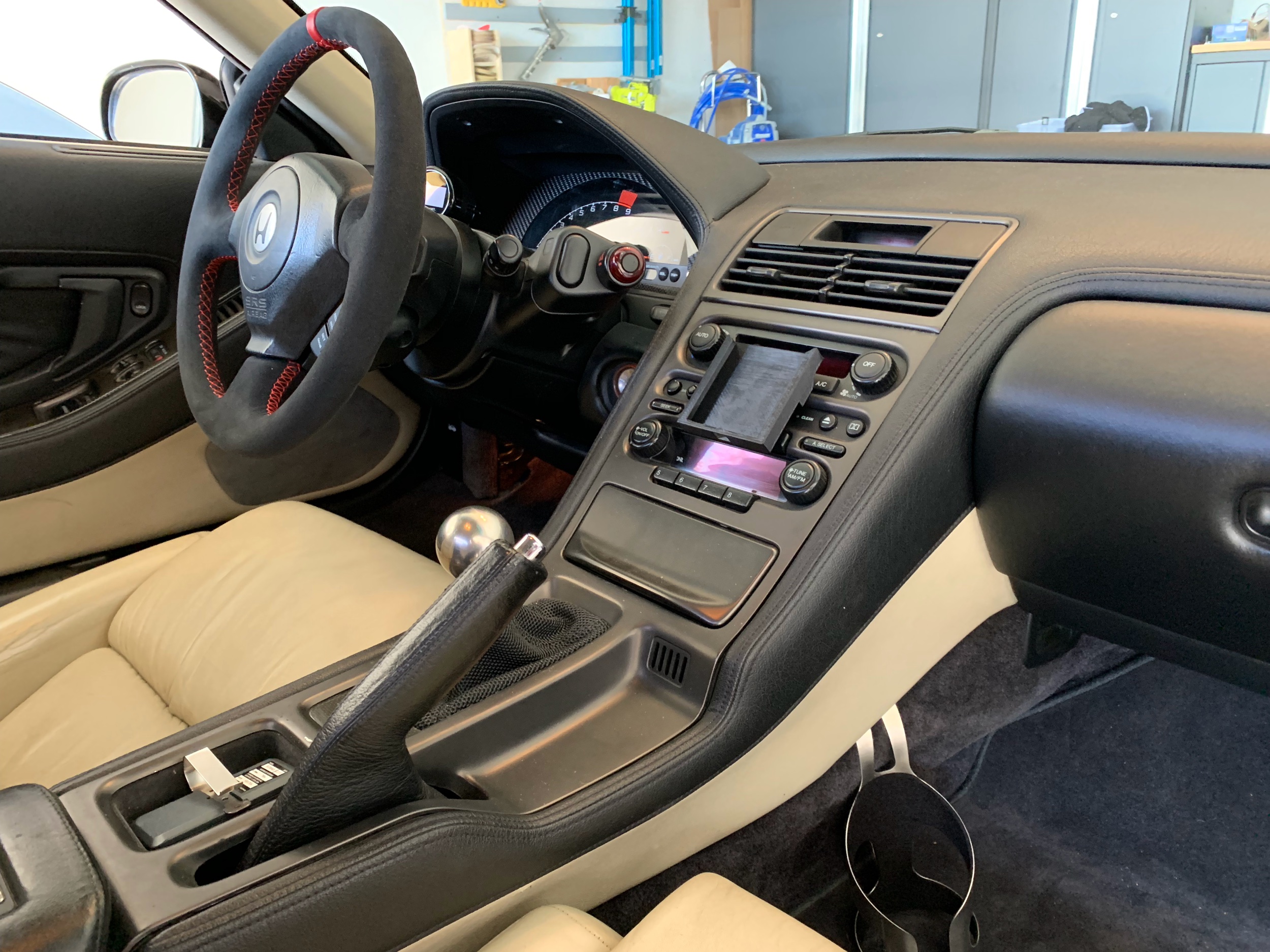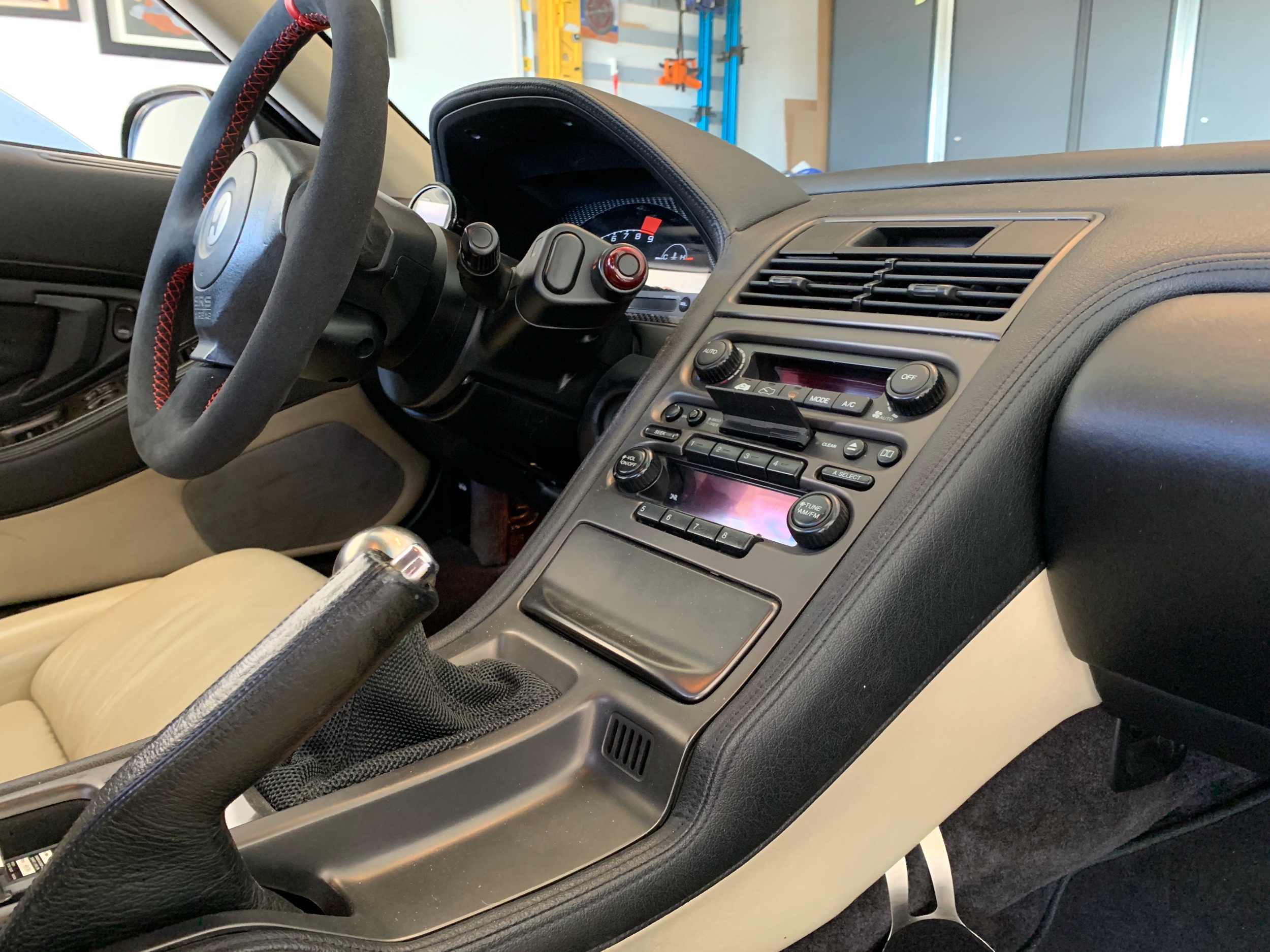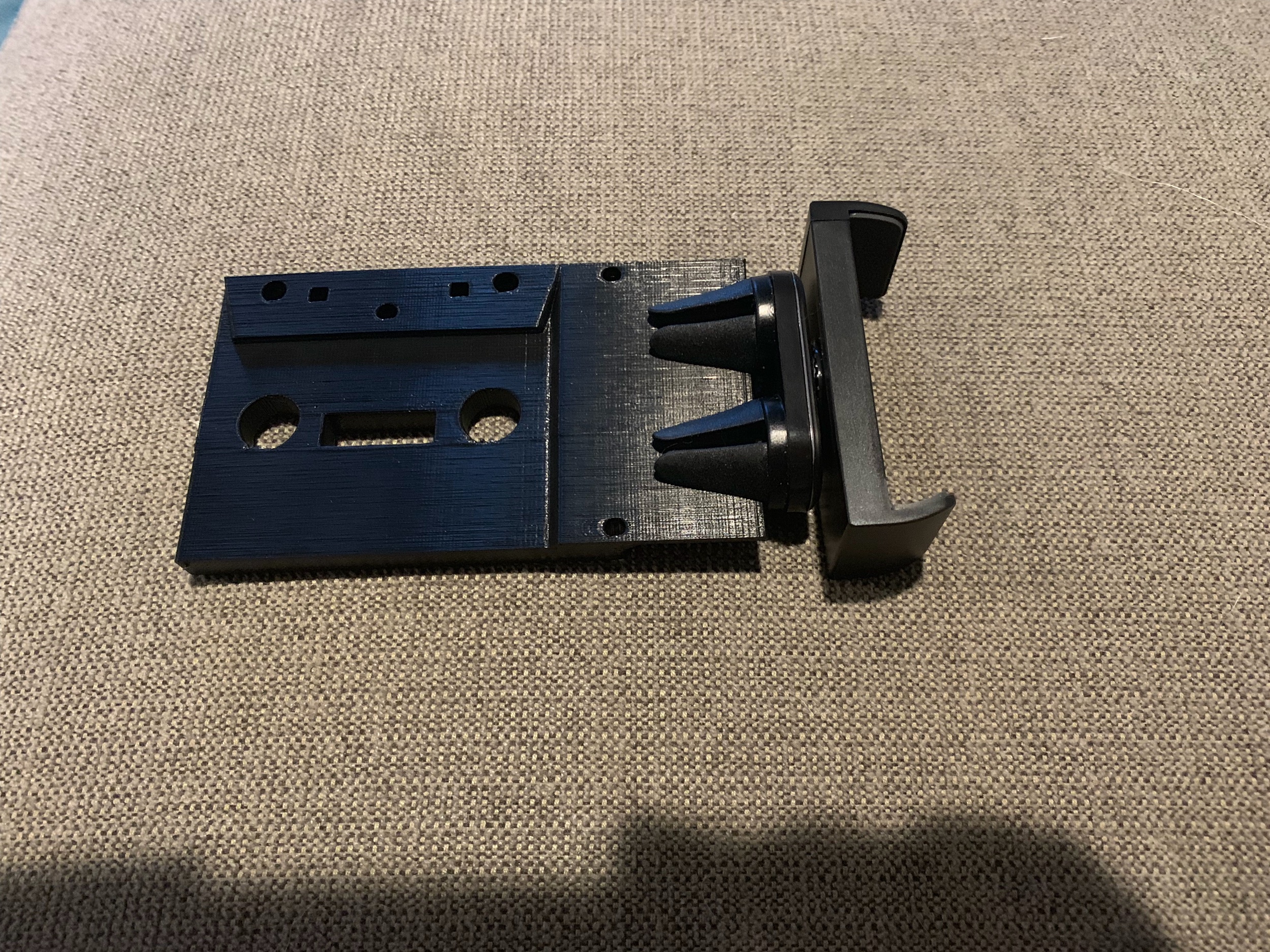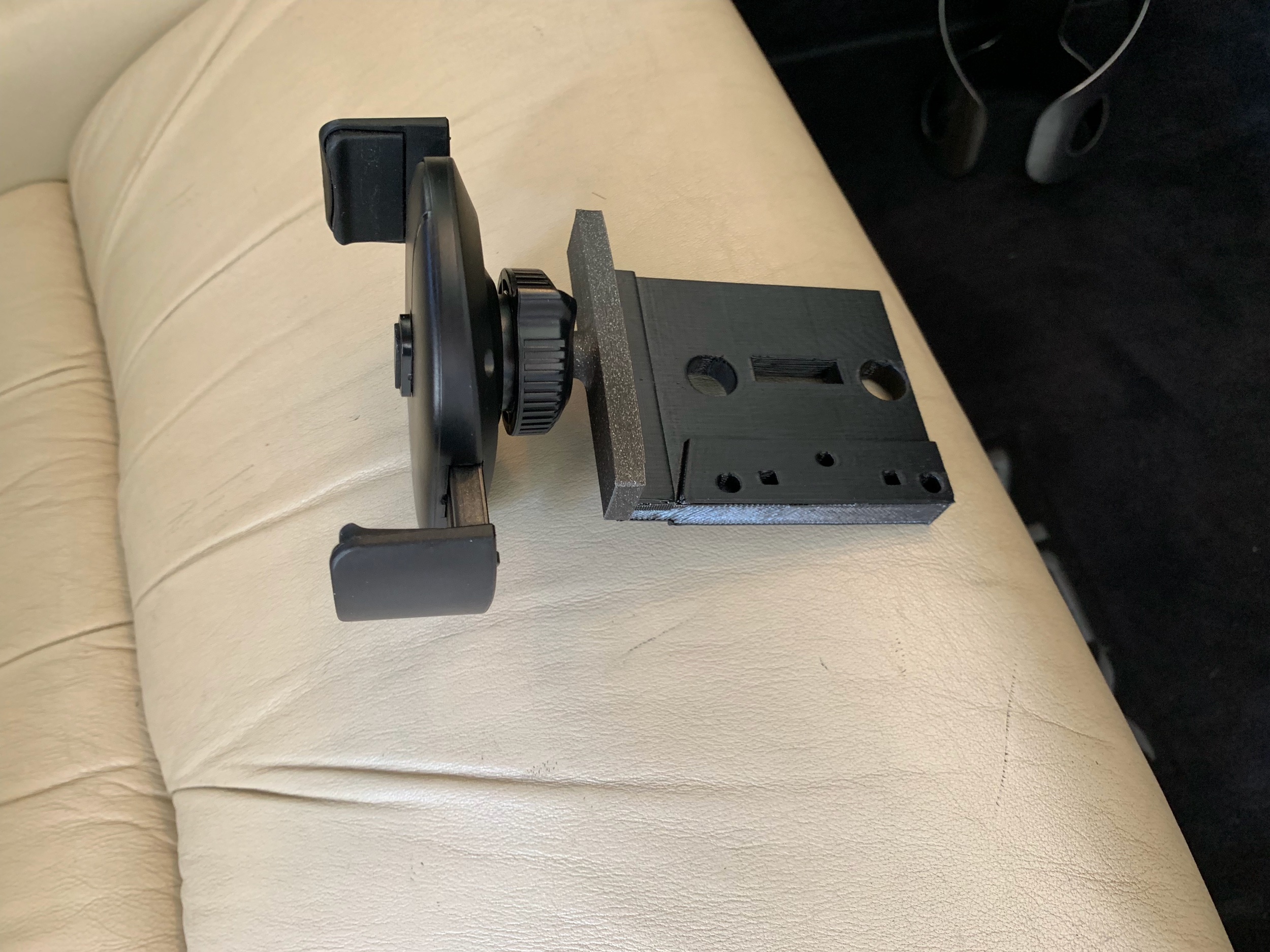 Download and print
You'll need to download a cassette mount, and depending on how you will mount your phone, an adapter. Click images to download files.
Print these out of PETG or ABS because they'll be sitting in your car and you don't want them to deform.