Day 1
Mom and Dad came in on a Friday afternoon and were ready for their Japanese adventure! We wanted them to have the fullest vacation possible and decided to start it out with a day trip to Kamakura. This beautiful seaside town is where Dad lived for two years over 30 years ago. It's an hour away by train and worth the ride - full of lovely temples, gardens, and a view of the beach. While there, we even got to eat in the SMALLEST ramen shop imaginable - seating 8, you had to stand up and squeeze into the counter in order to let people enter and exit.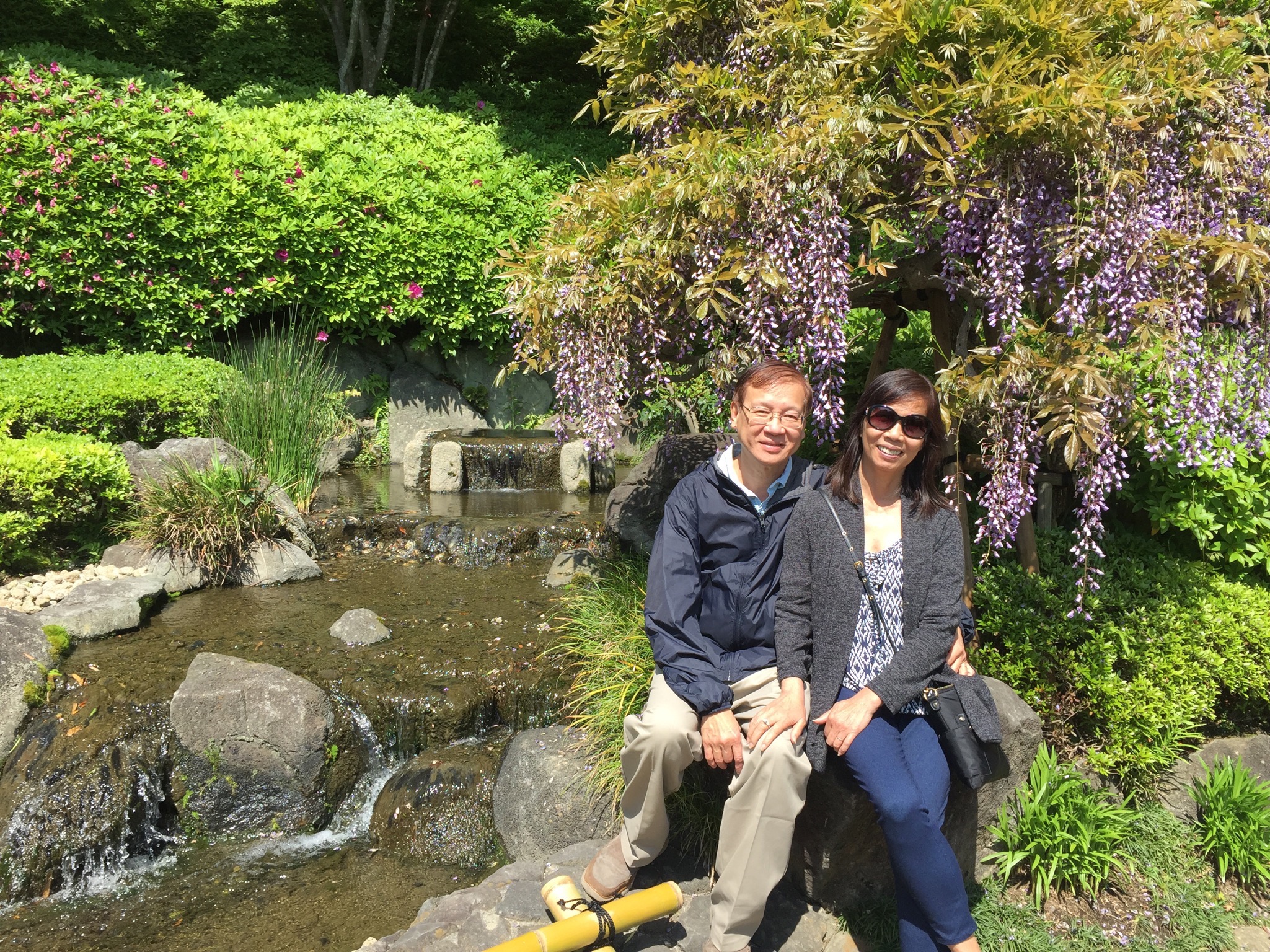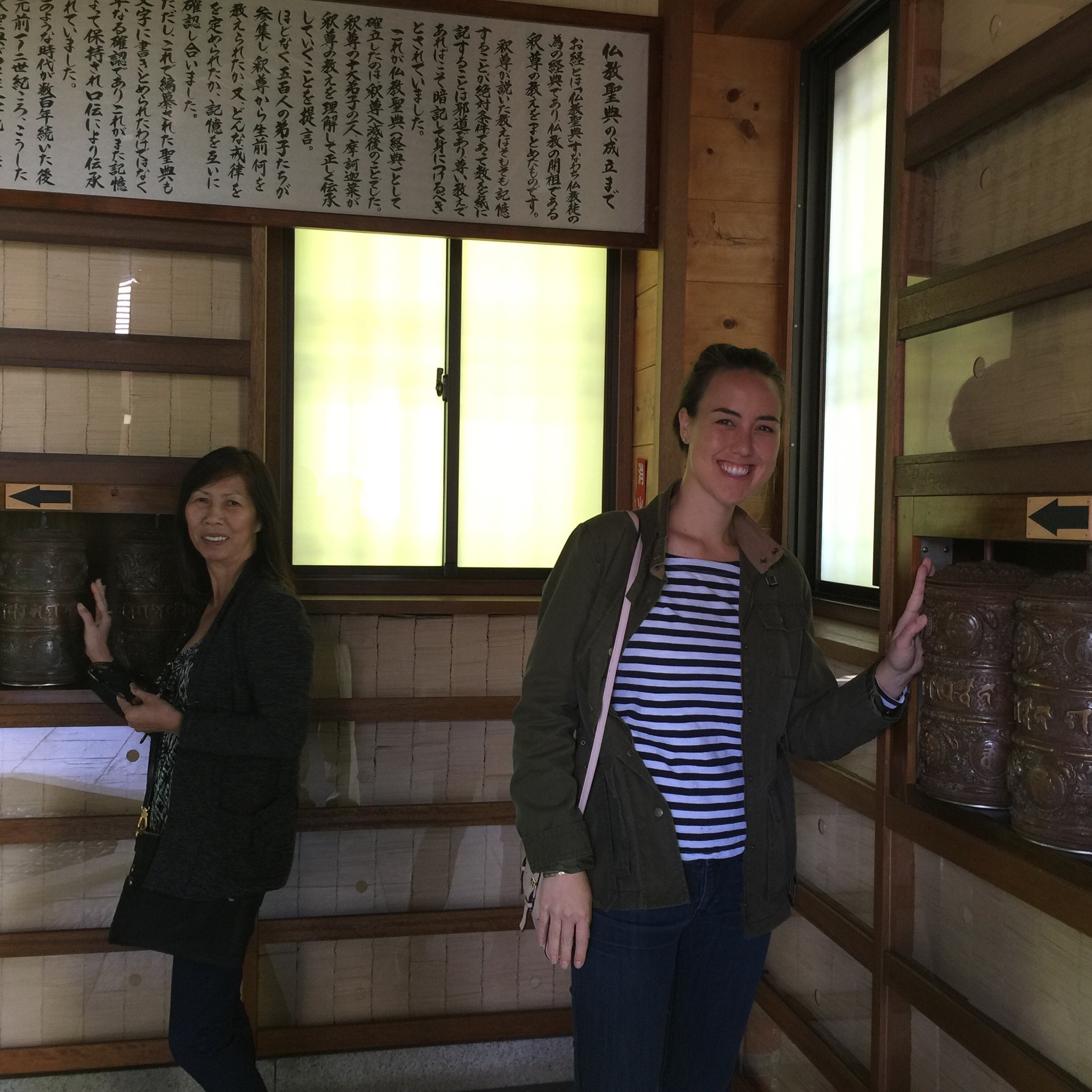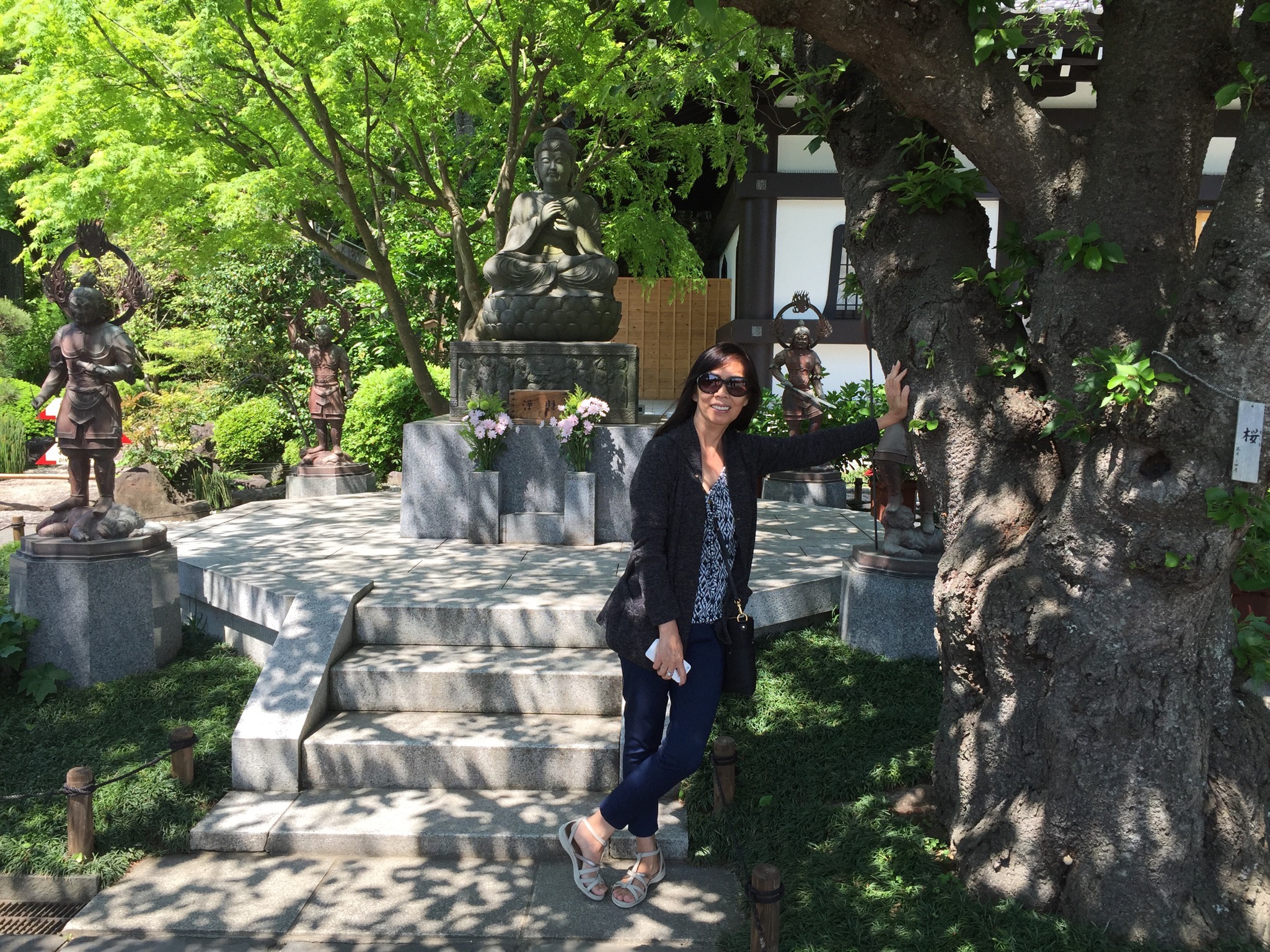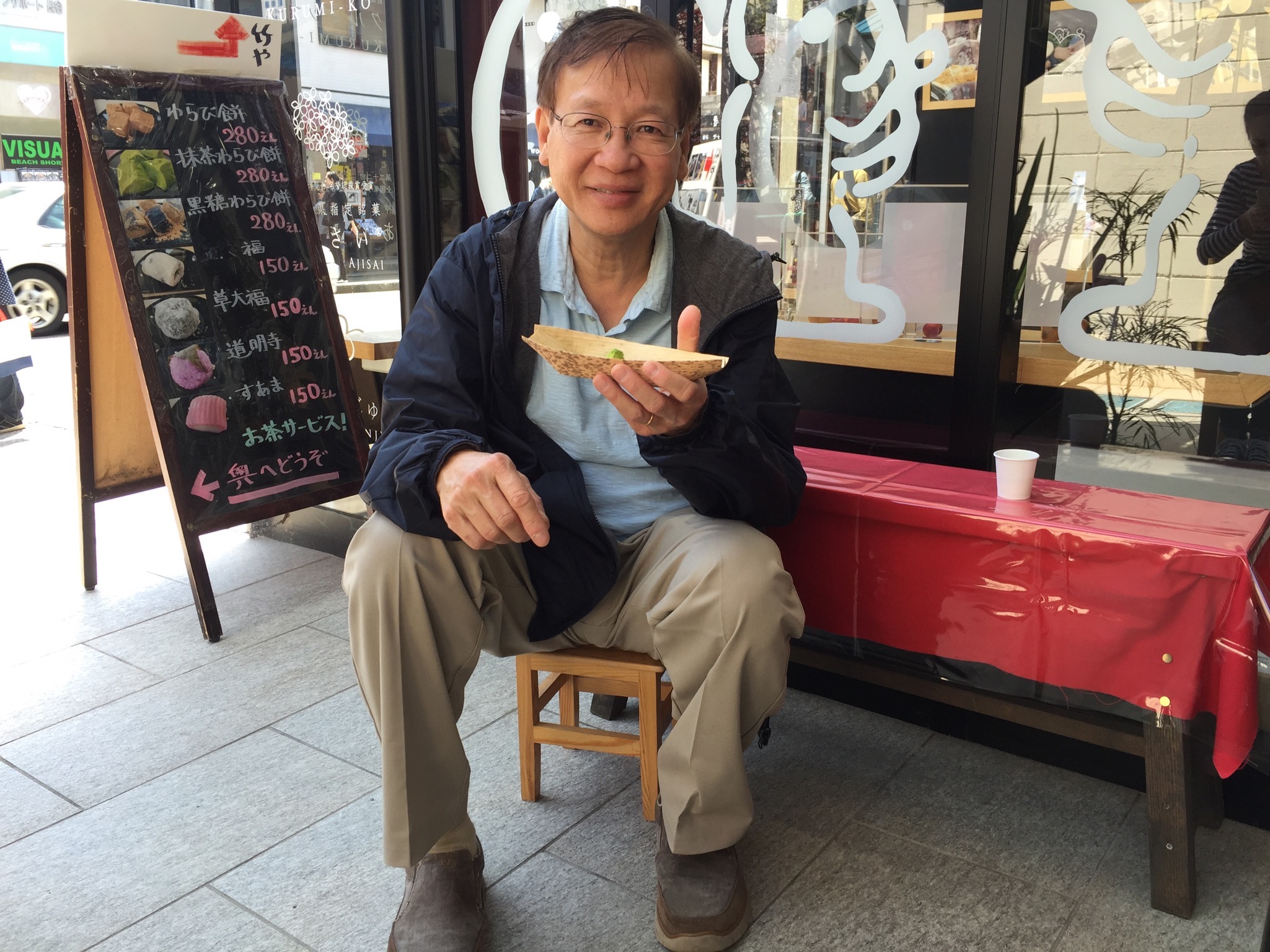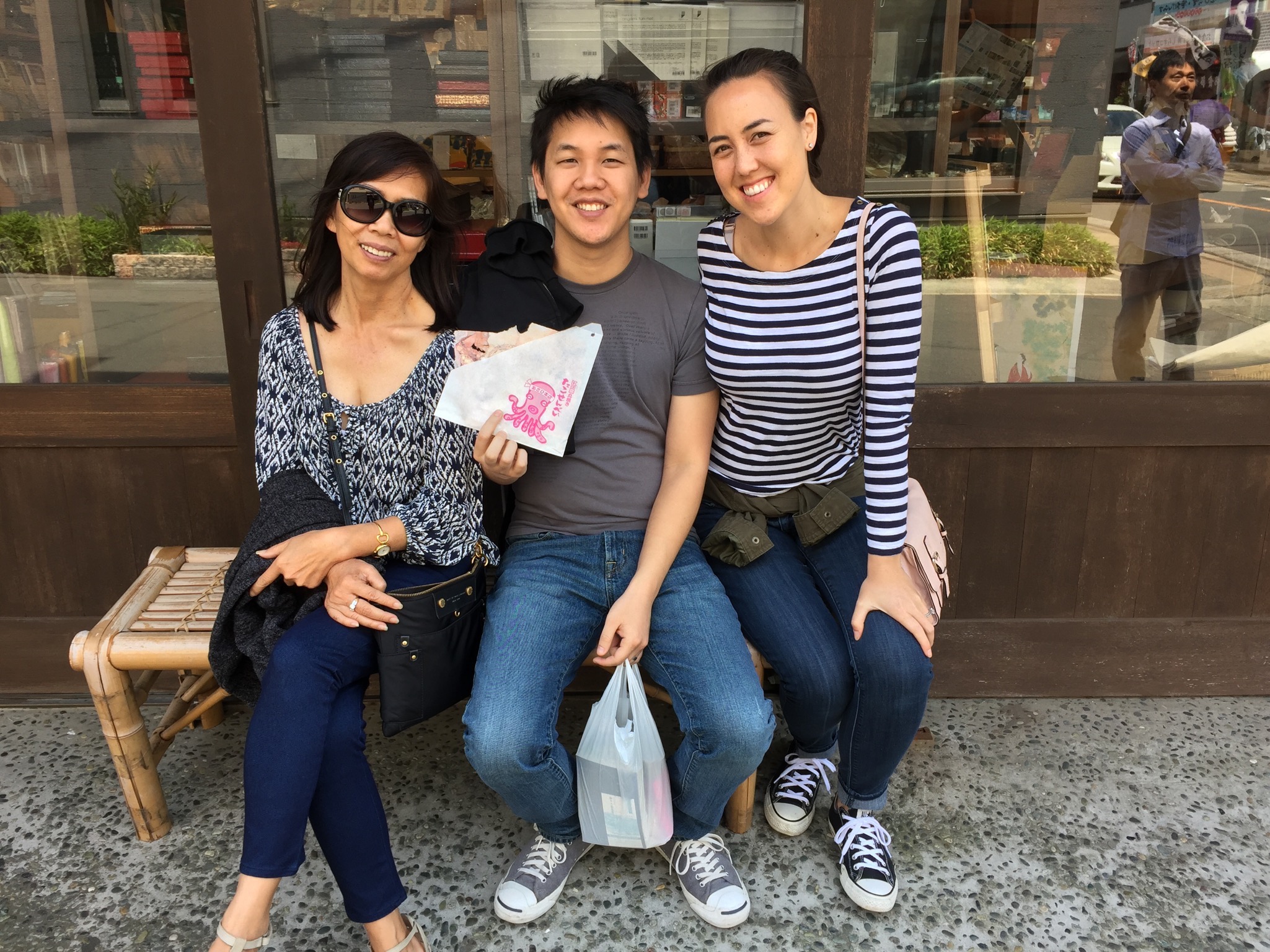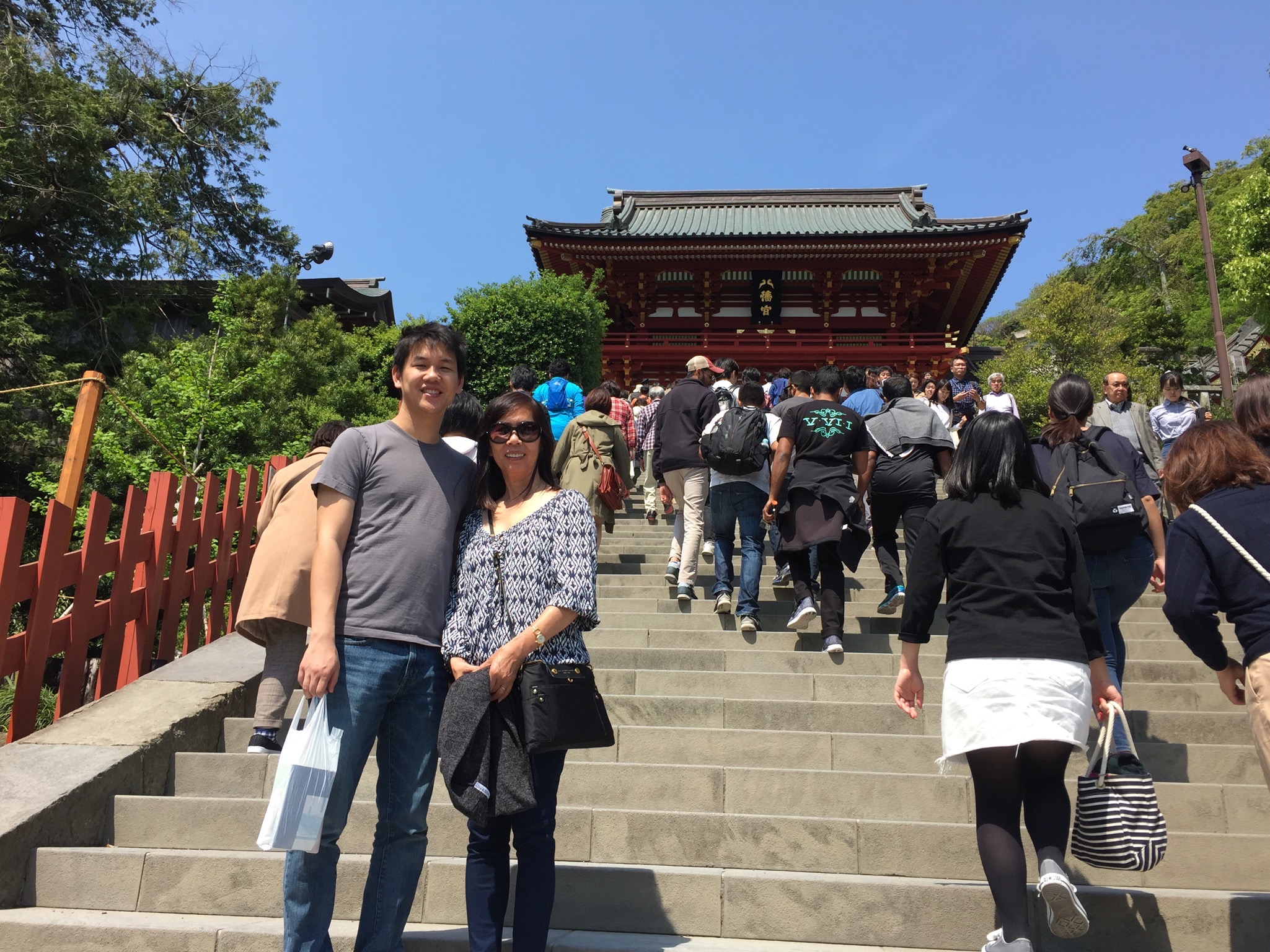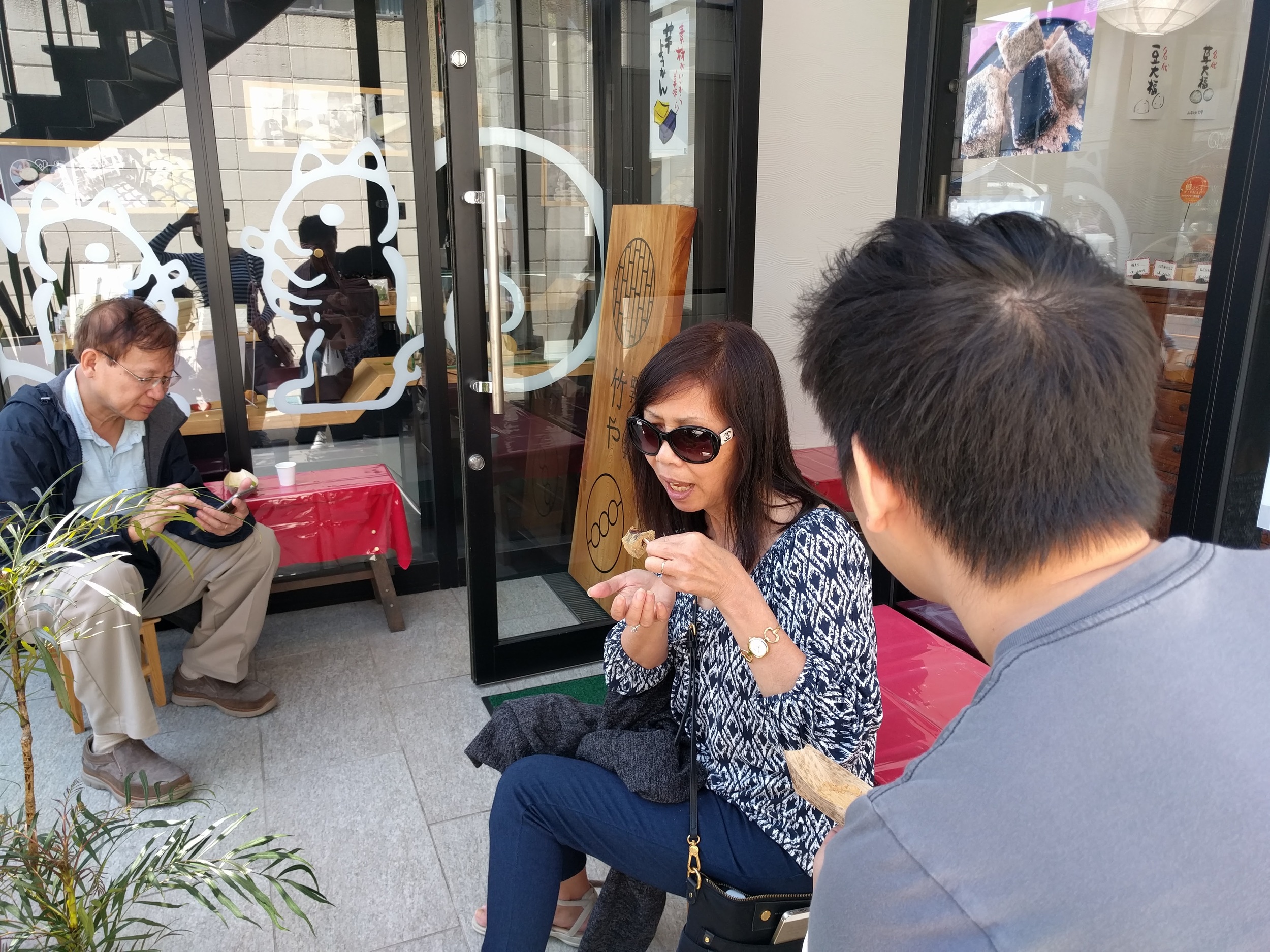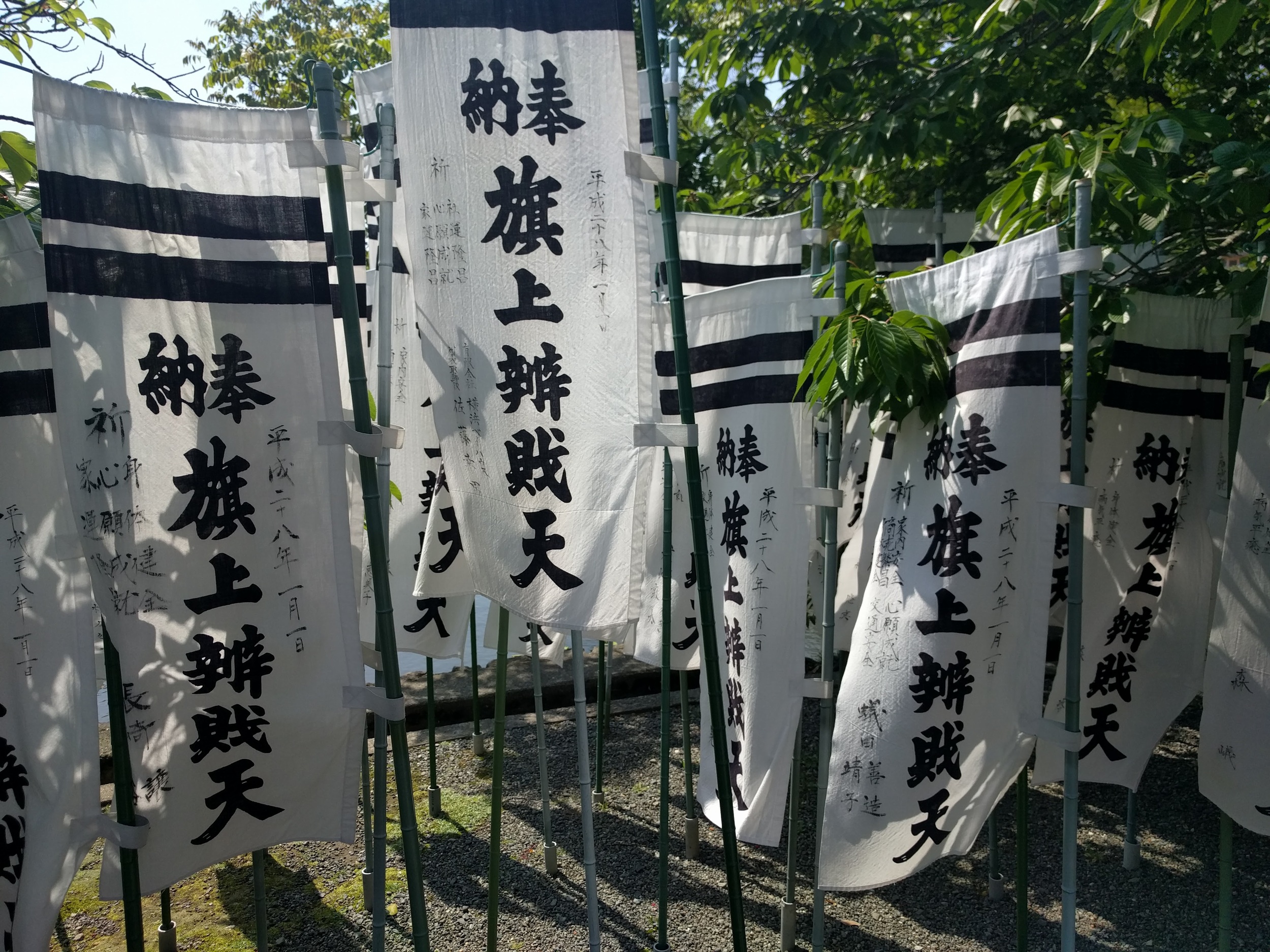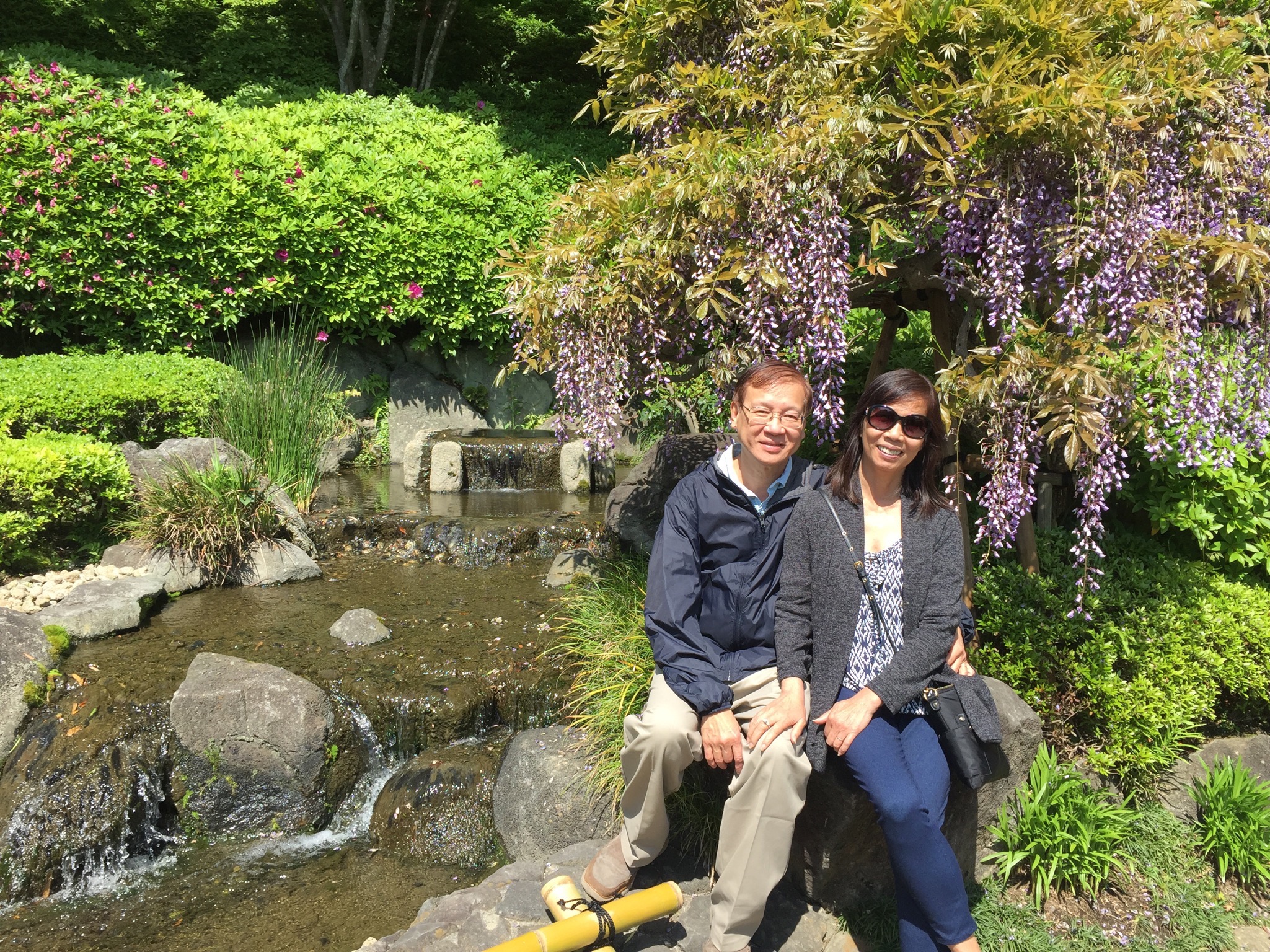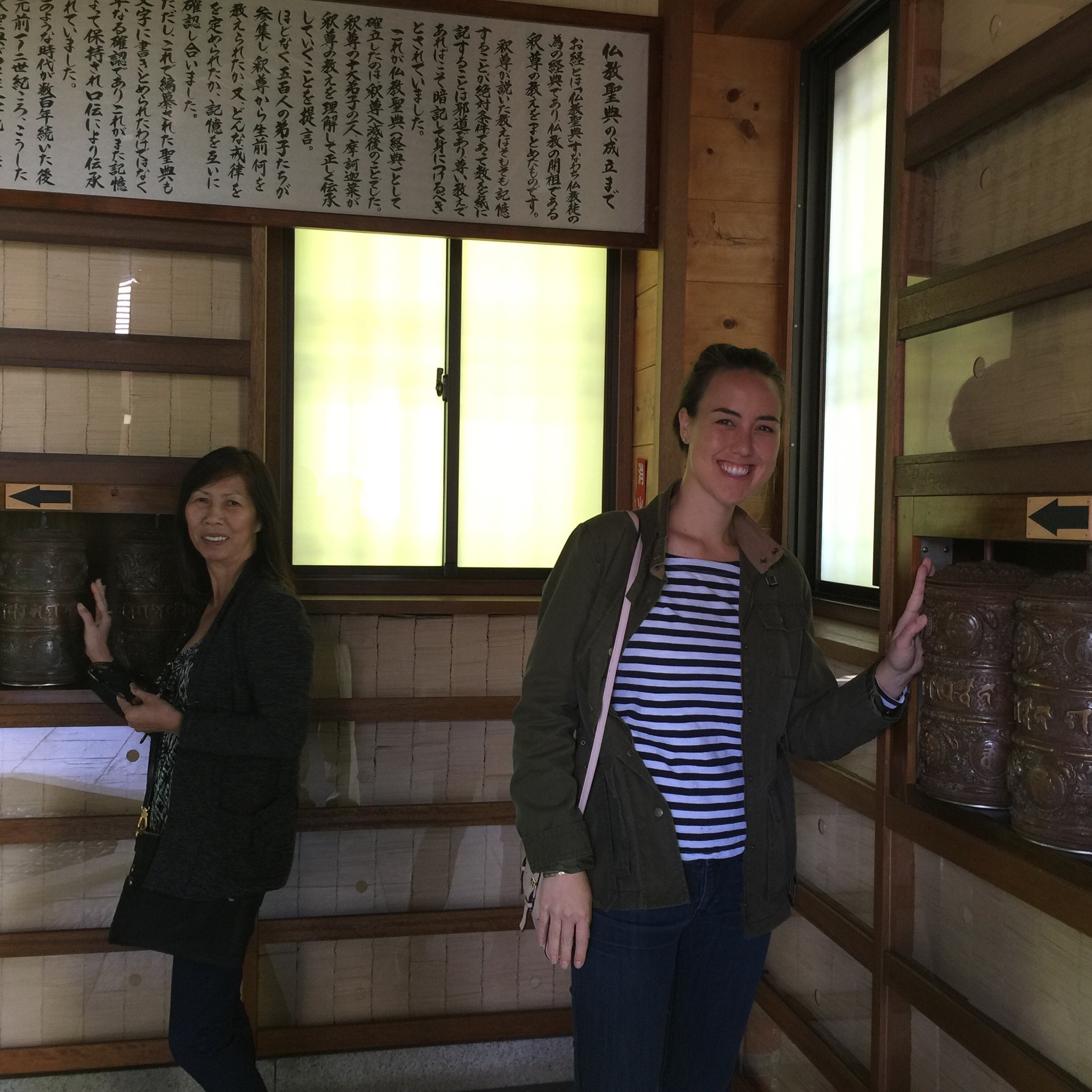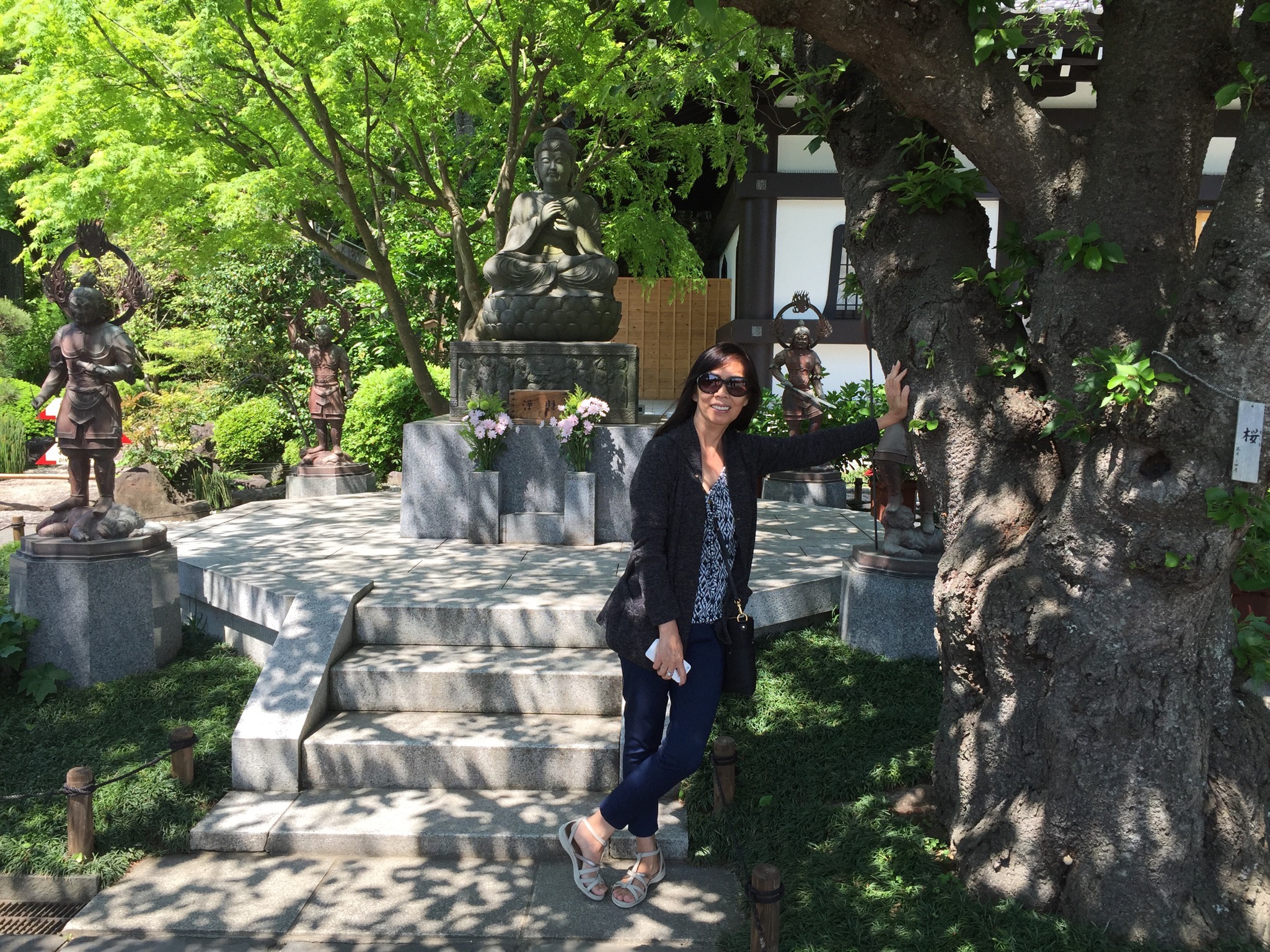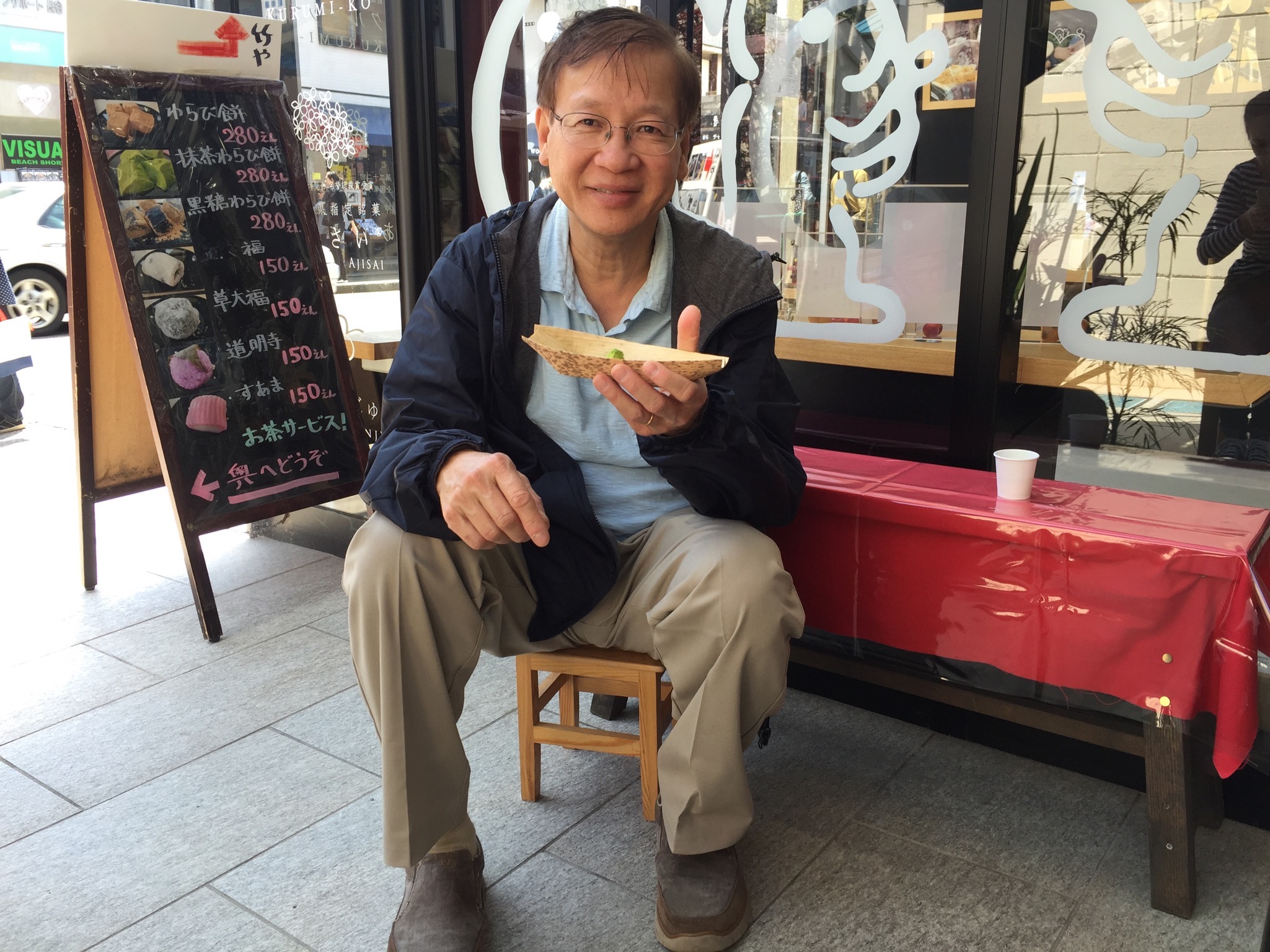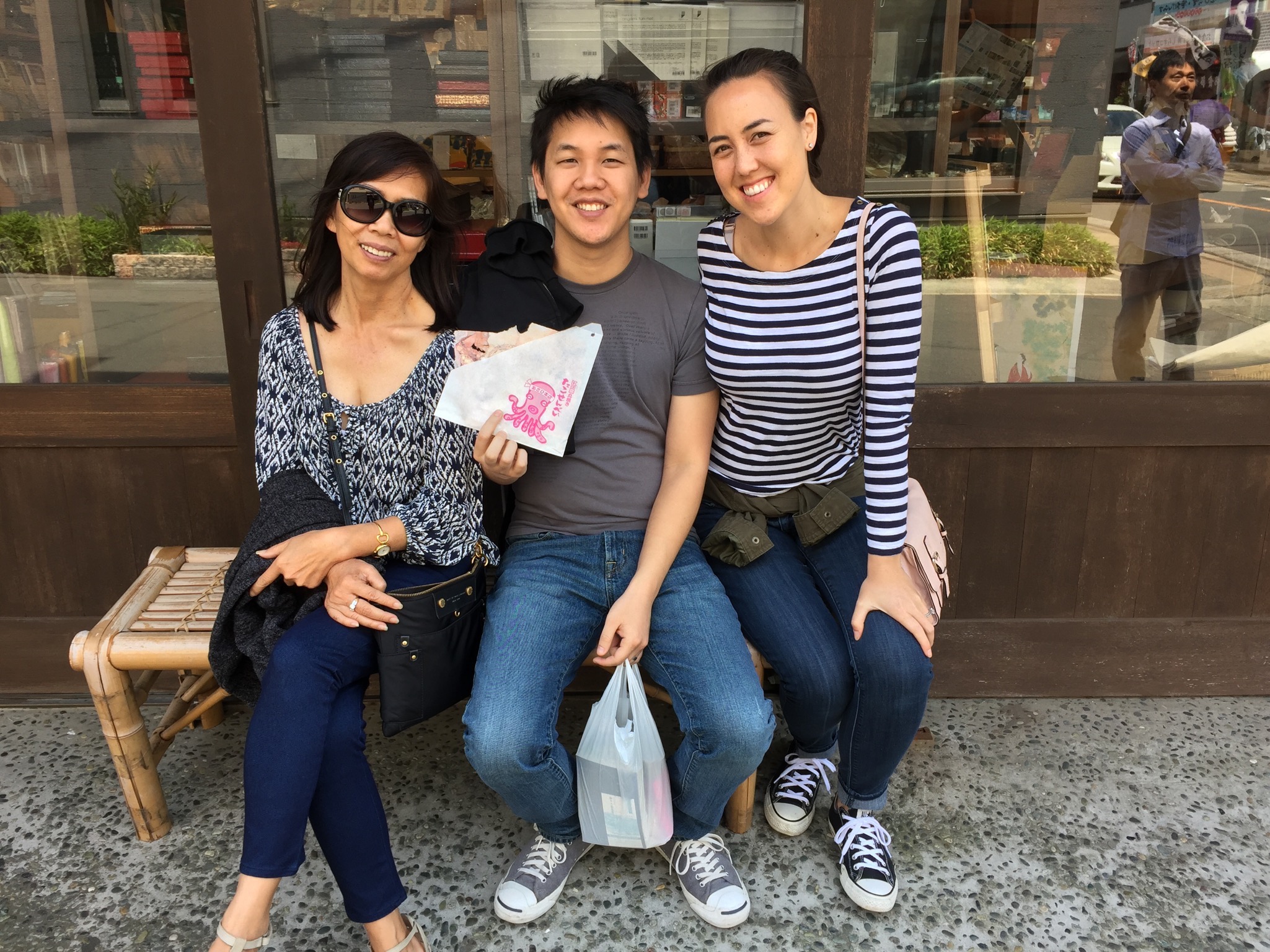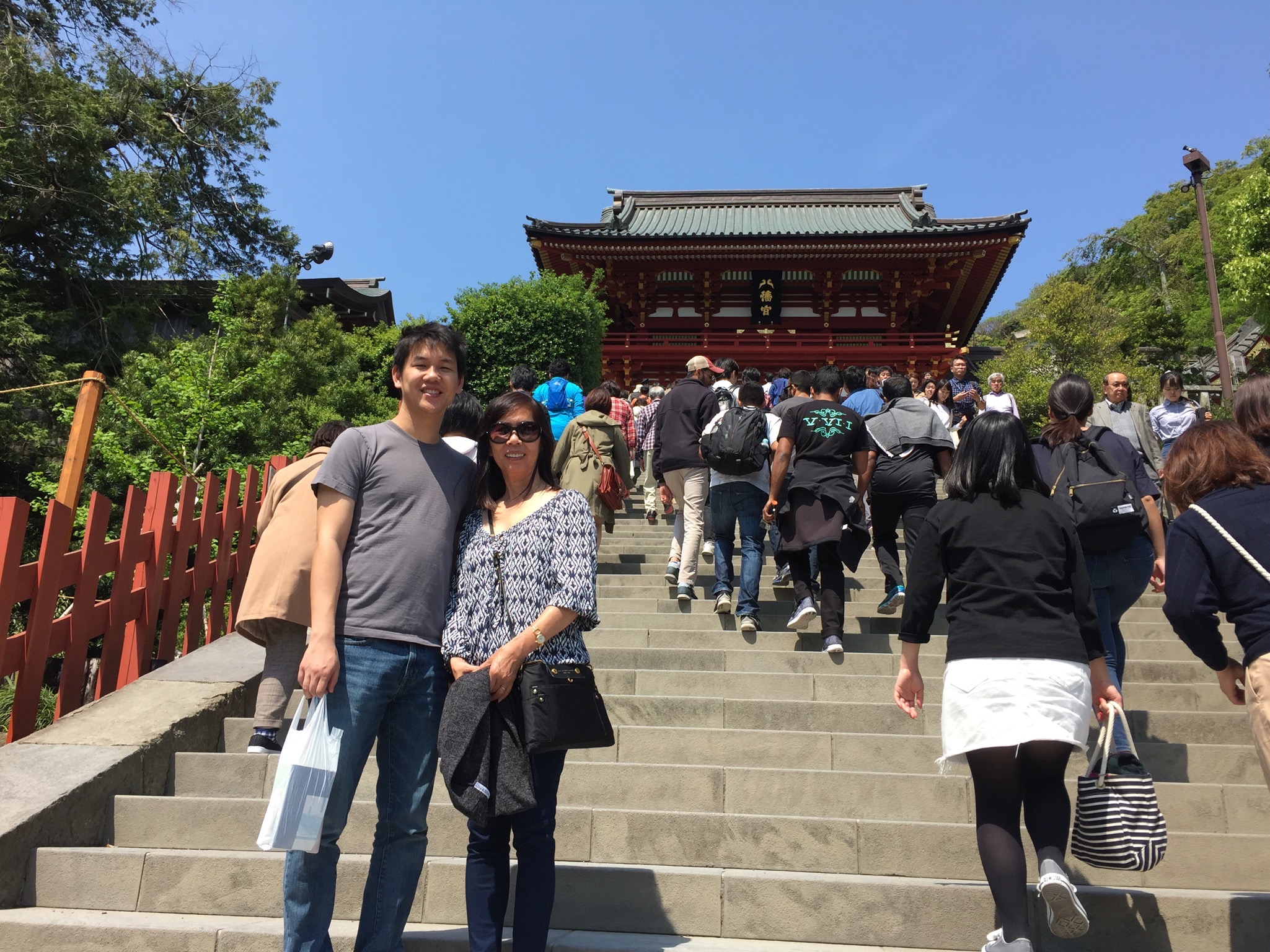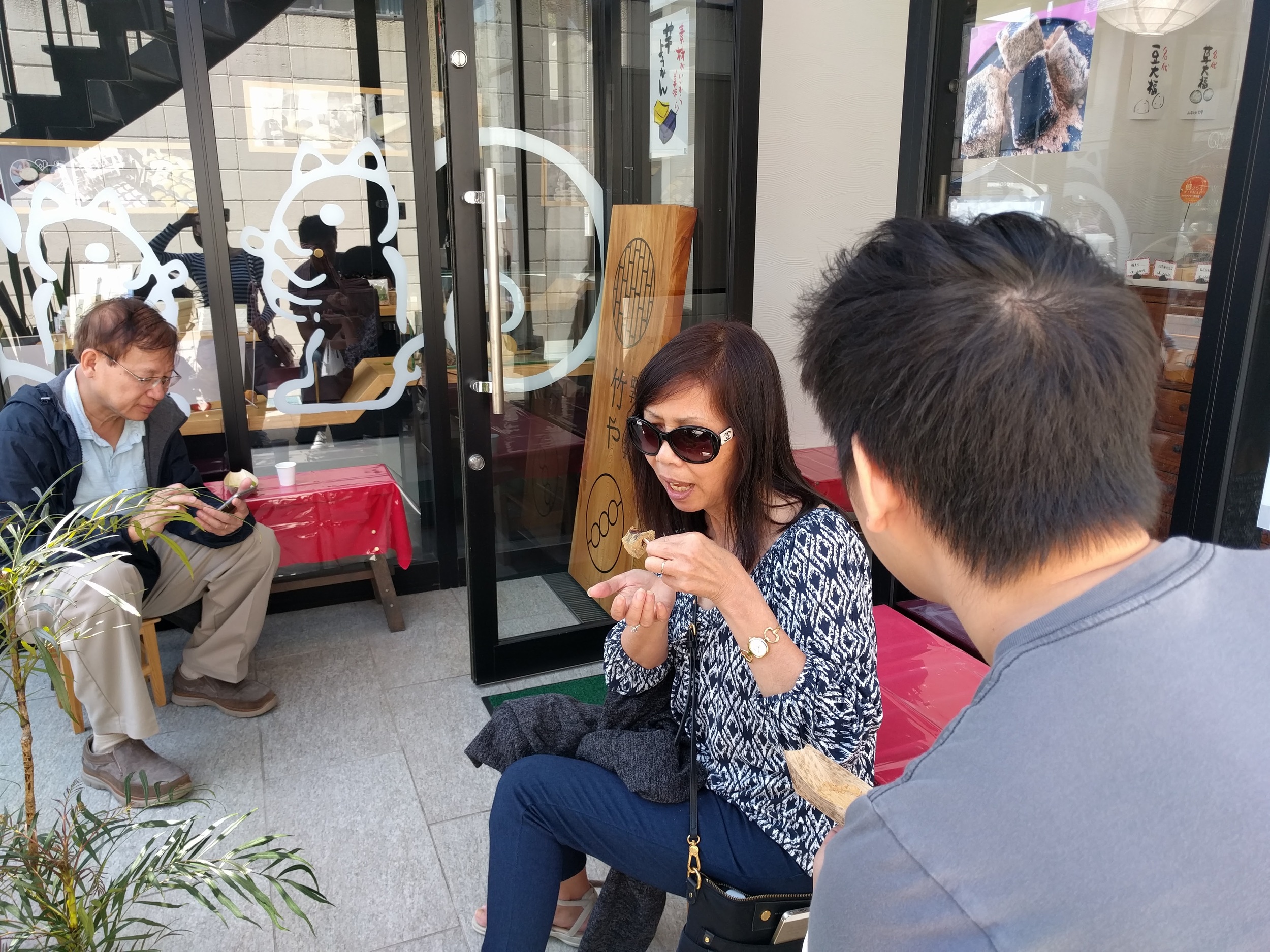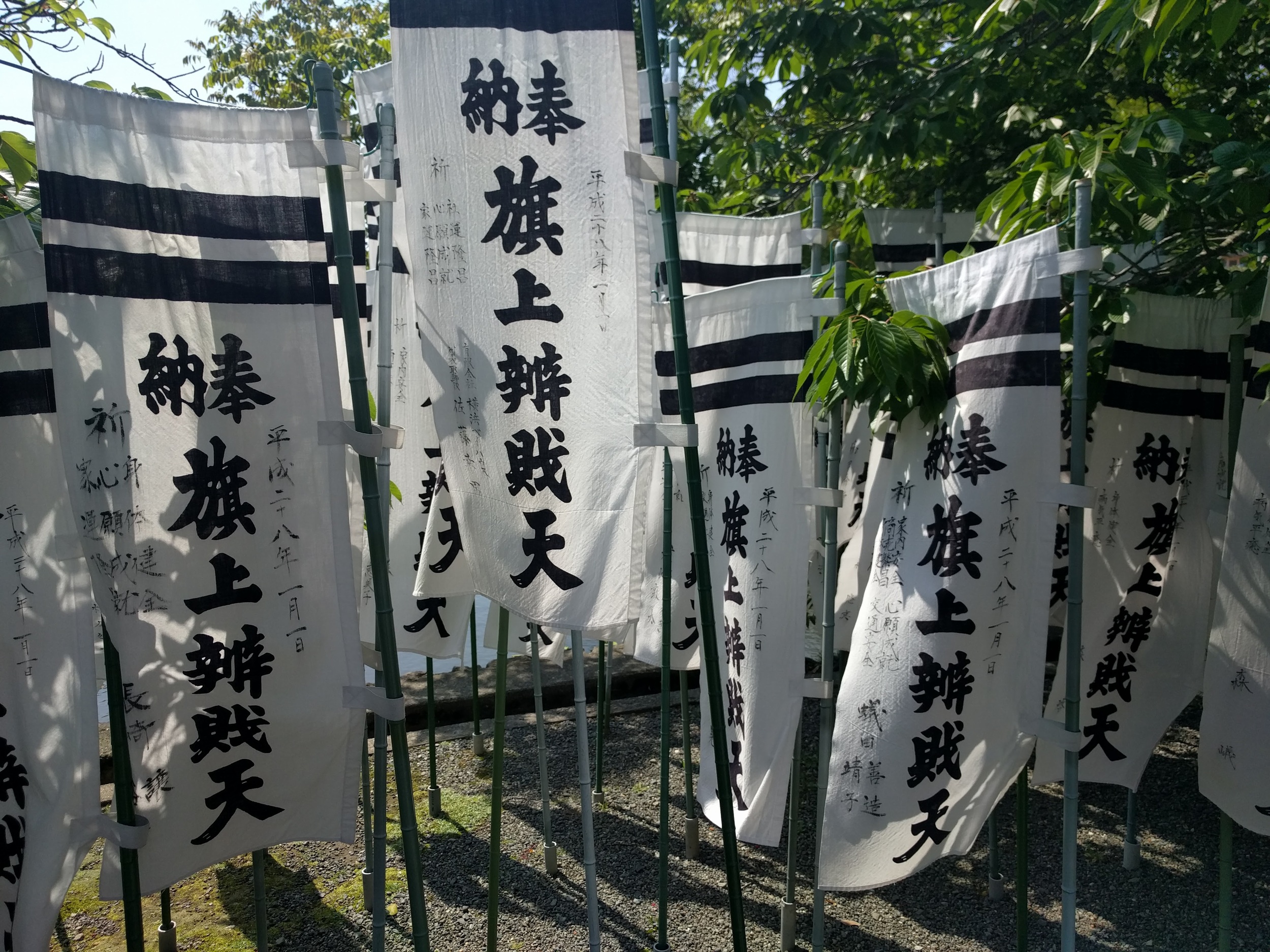 Day 2
Tim and I had gone on a fun Nikko Tour and thought it would be more than worthwhile for Mom & Dad. They boarded a bus for the day-long extravaganza of temples, Japan's highest elevation lake, a gorgeous waterfall, and yummy traditional Japanese lunch. While they were away Tim took me on a surprise trip to Disneyland for my birthday. It was a great day for all of us.
Day 3
We kicked off the day with a cousin reunion! Amanda was in town with her boyfriend, Nikhil, and we were delighted to catch up with them. We took them to the same delicious Ebisu soba spot that we'd taken her parents to just a week or two earlier. After that we sent them on their way to explore the rest of Tokyo with an excel spreadsheet of recommendations (they'd already hit Robot Restaurant and a cat cafe so they were well on their way).
We went to Shibuya for Shibuya Crossing, Hachiko, window shopping, and to check out some big Japanese electronic stores - Labi and Bic Camera. A delicious steak dinner at Roppongi's The Oak Door made our night. Dad had been talking about trying kobe beef and he finally got the chance. It was everything he'd hoped it would be!
The night ended with yummy birthday cake and gifts. Thanks for the wonderful day, everyone! :)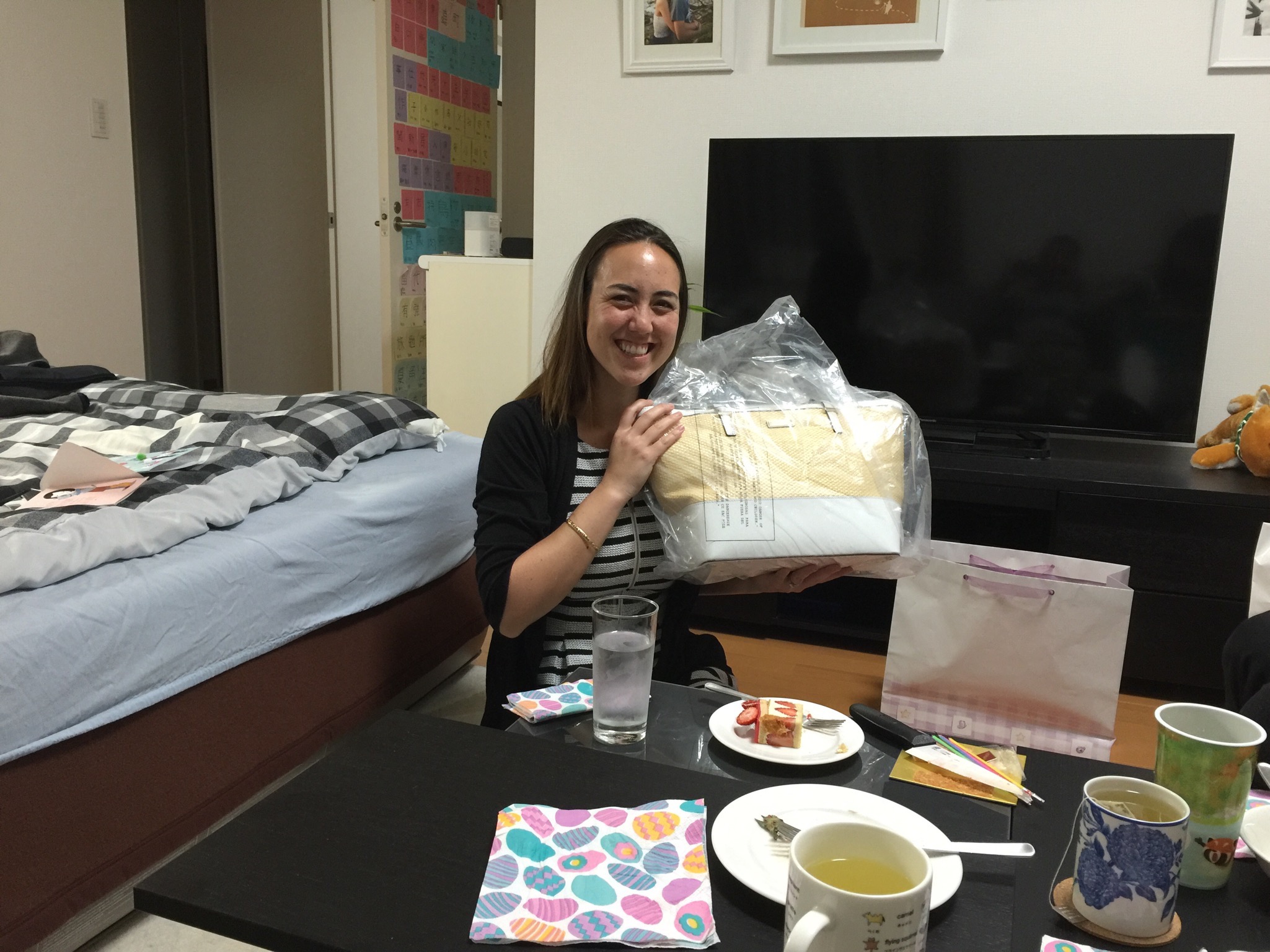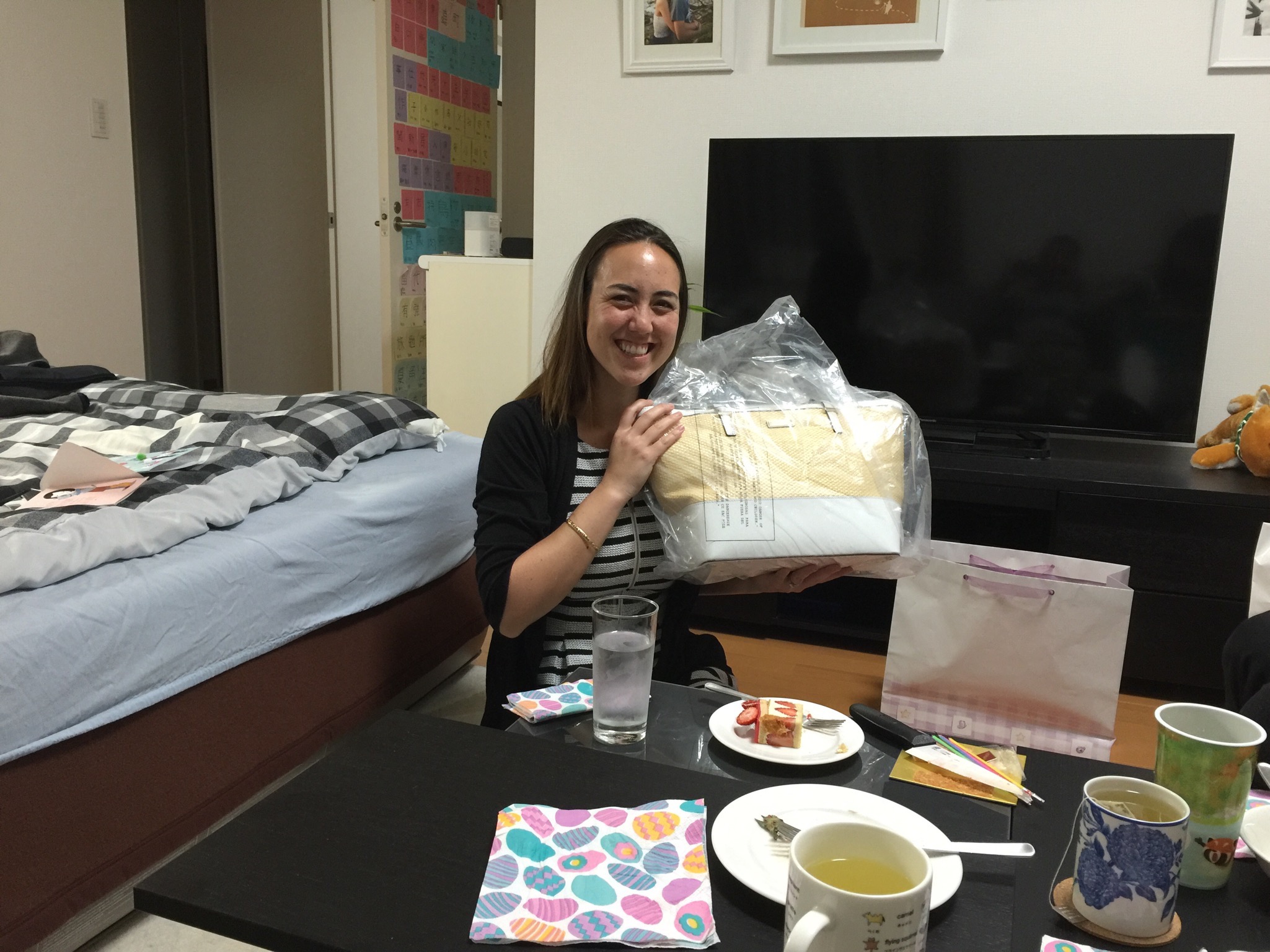 Day 4
Time to board the shinkansen and head down to gorgeous Kyoto. Full of temples, gardens, and history, we were pretty sure Mom and Dad would like this city.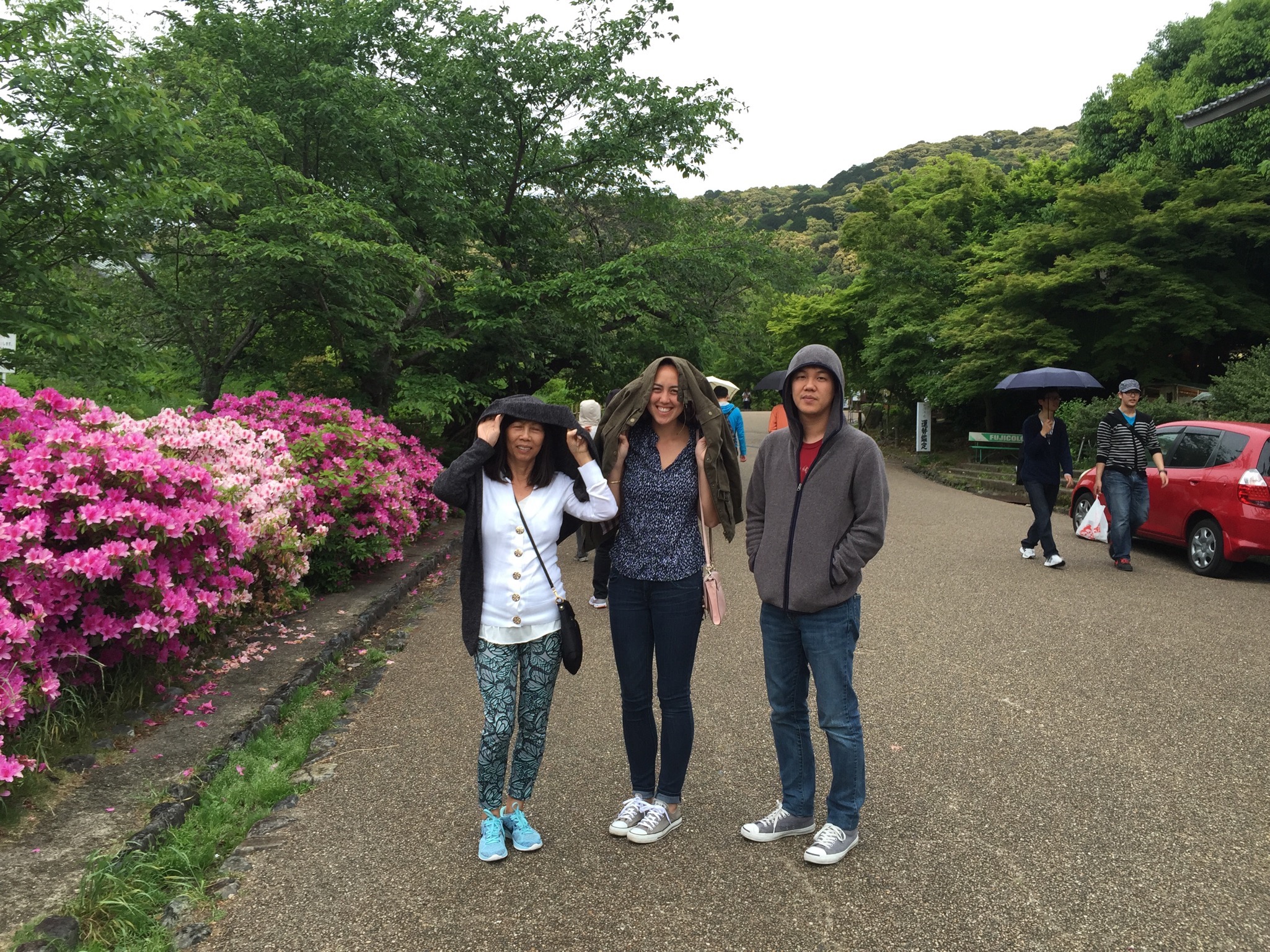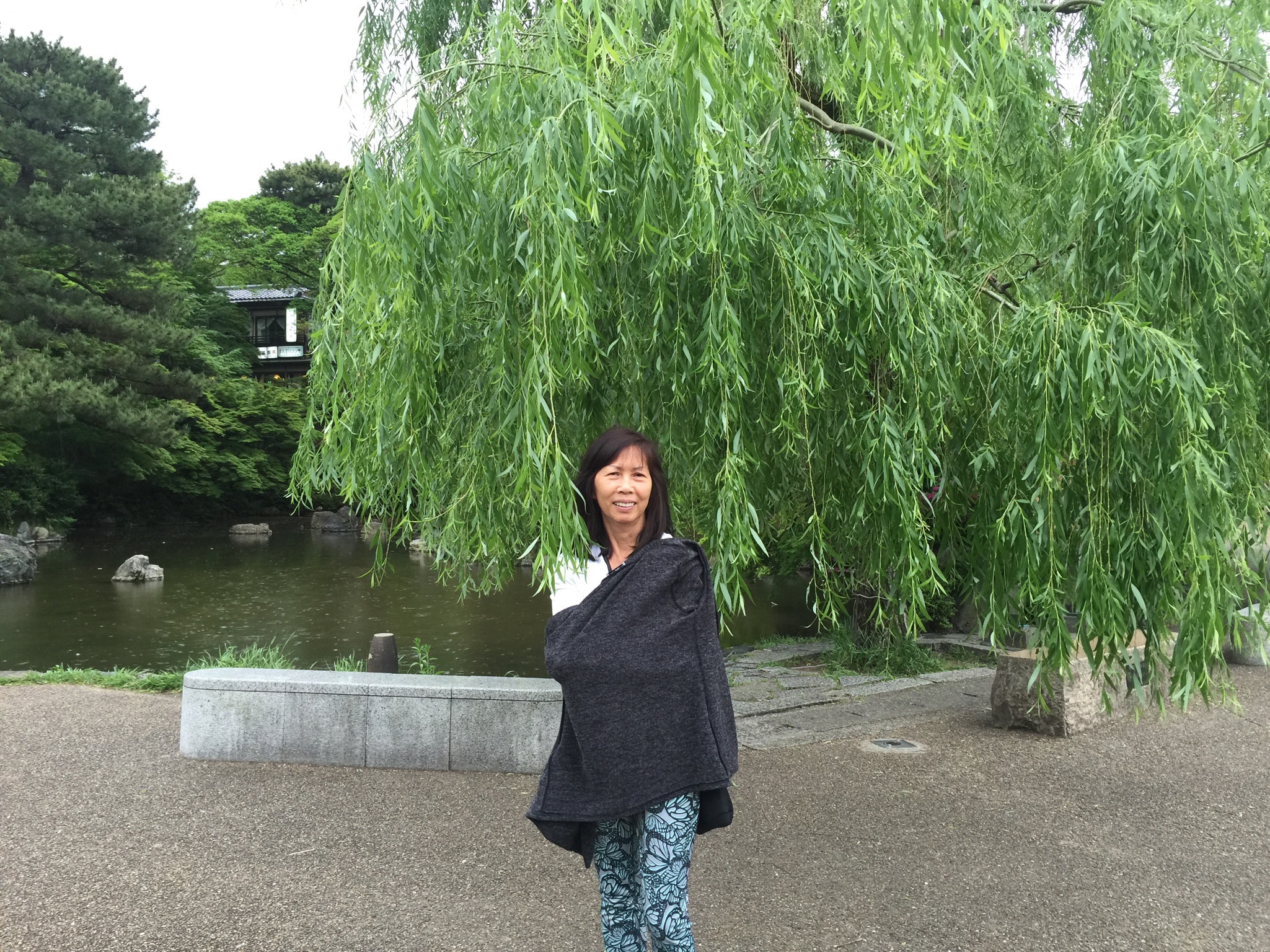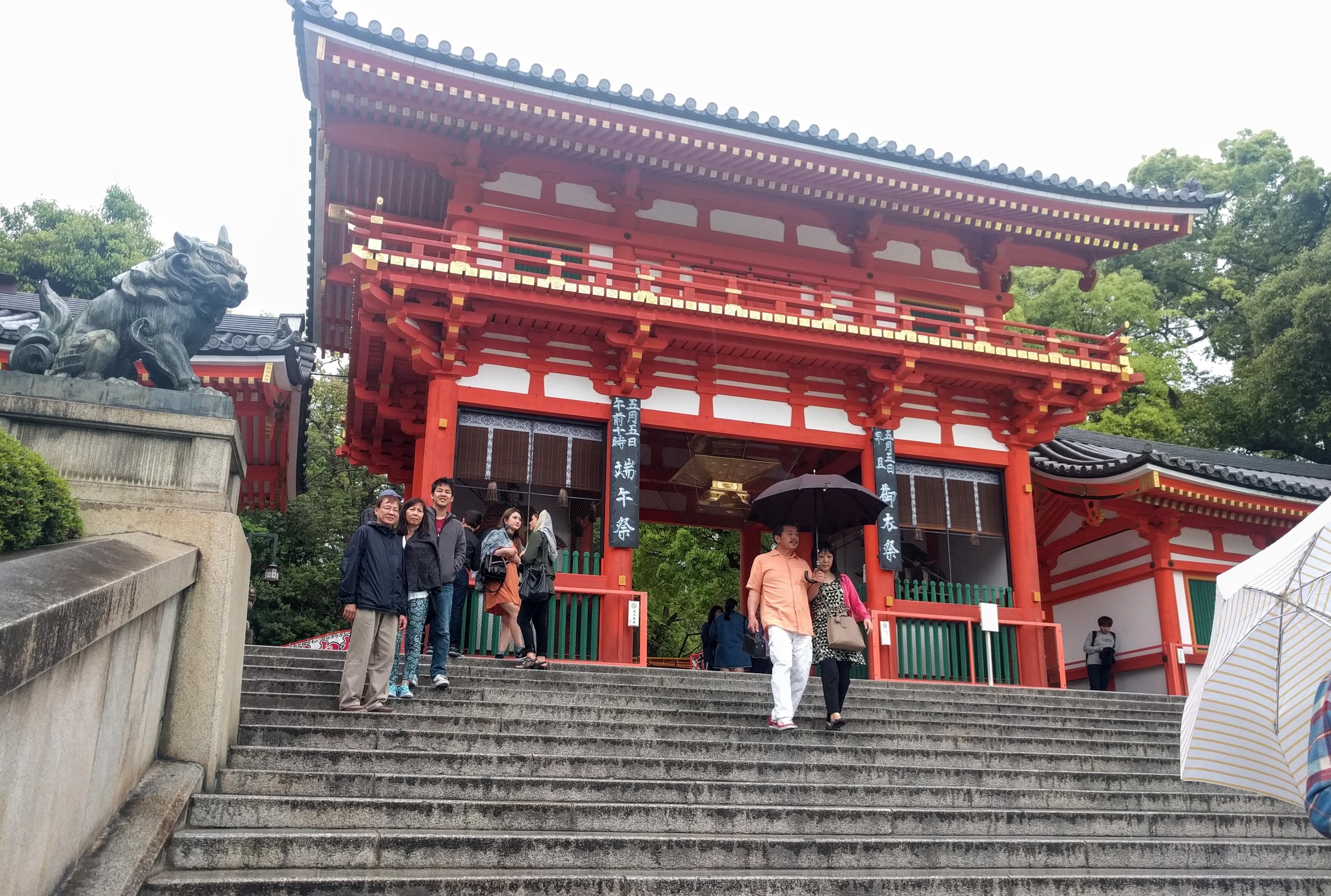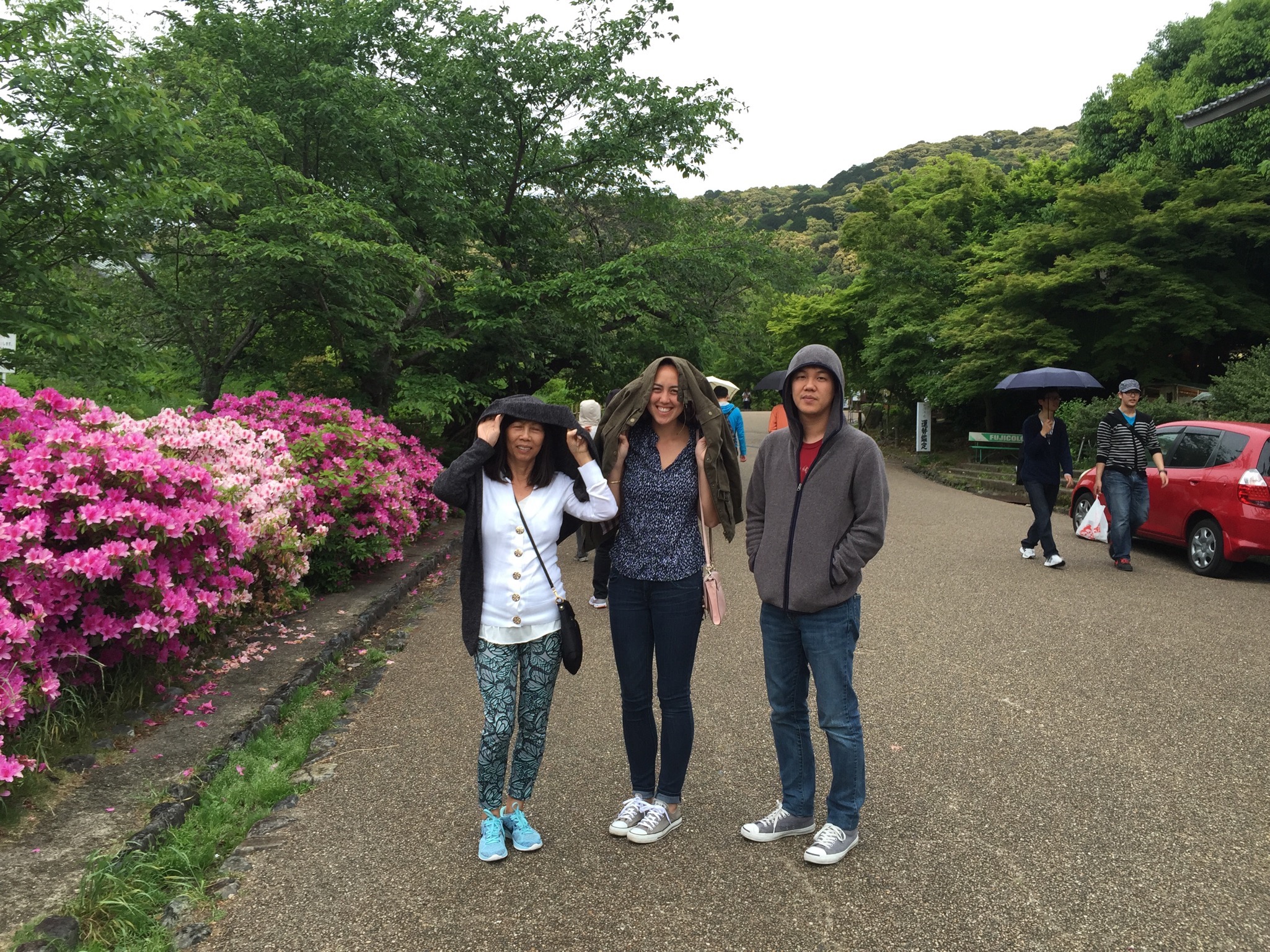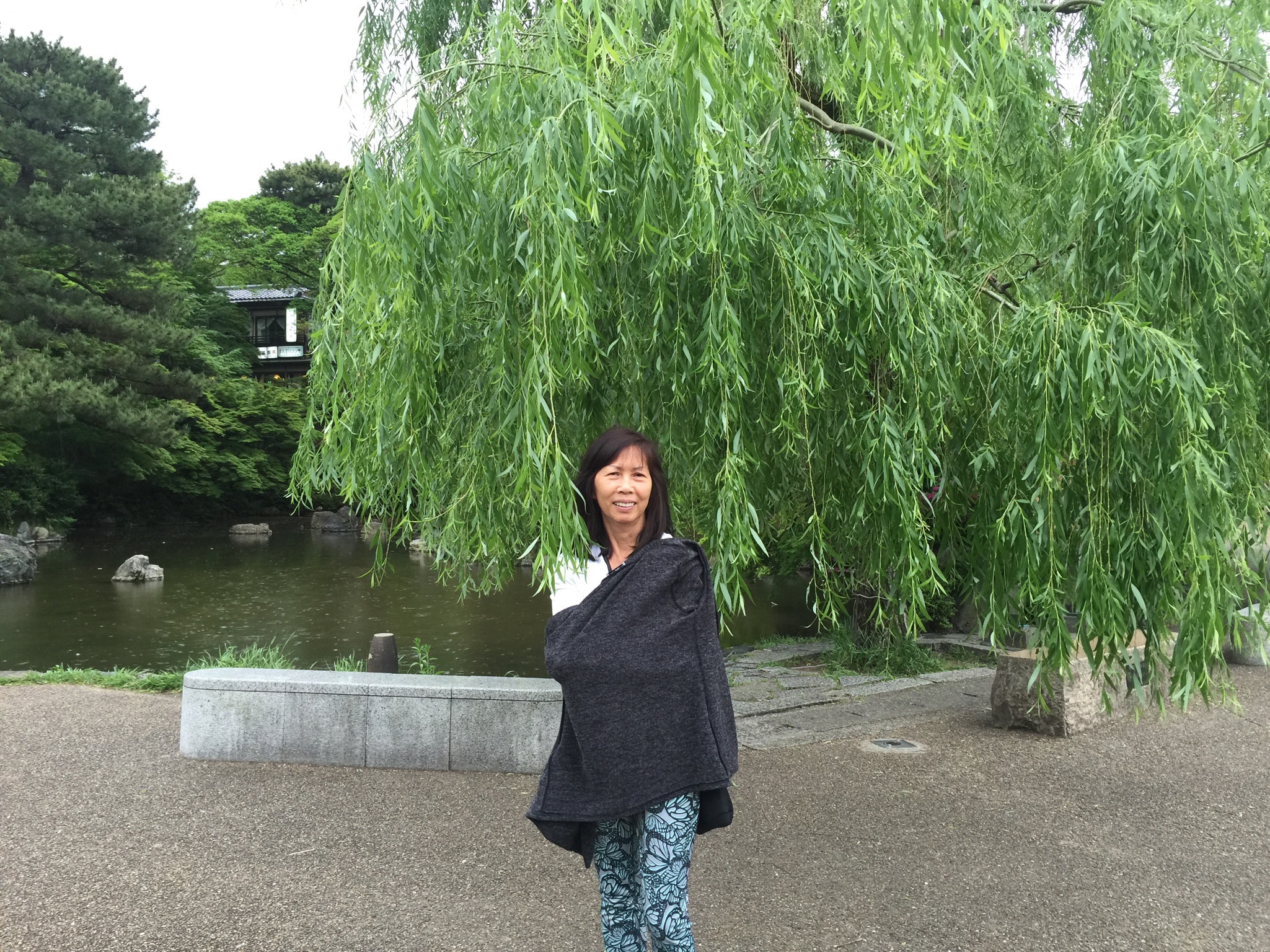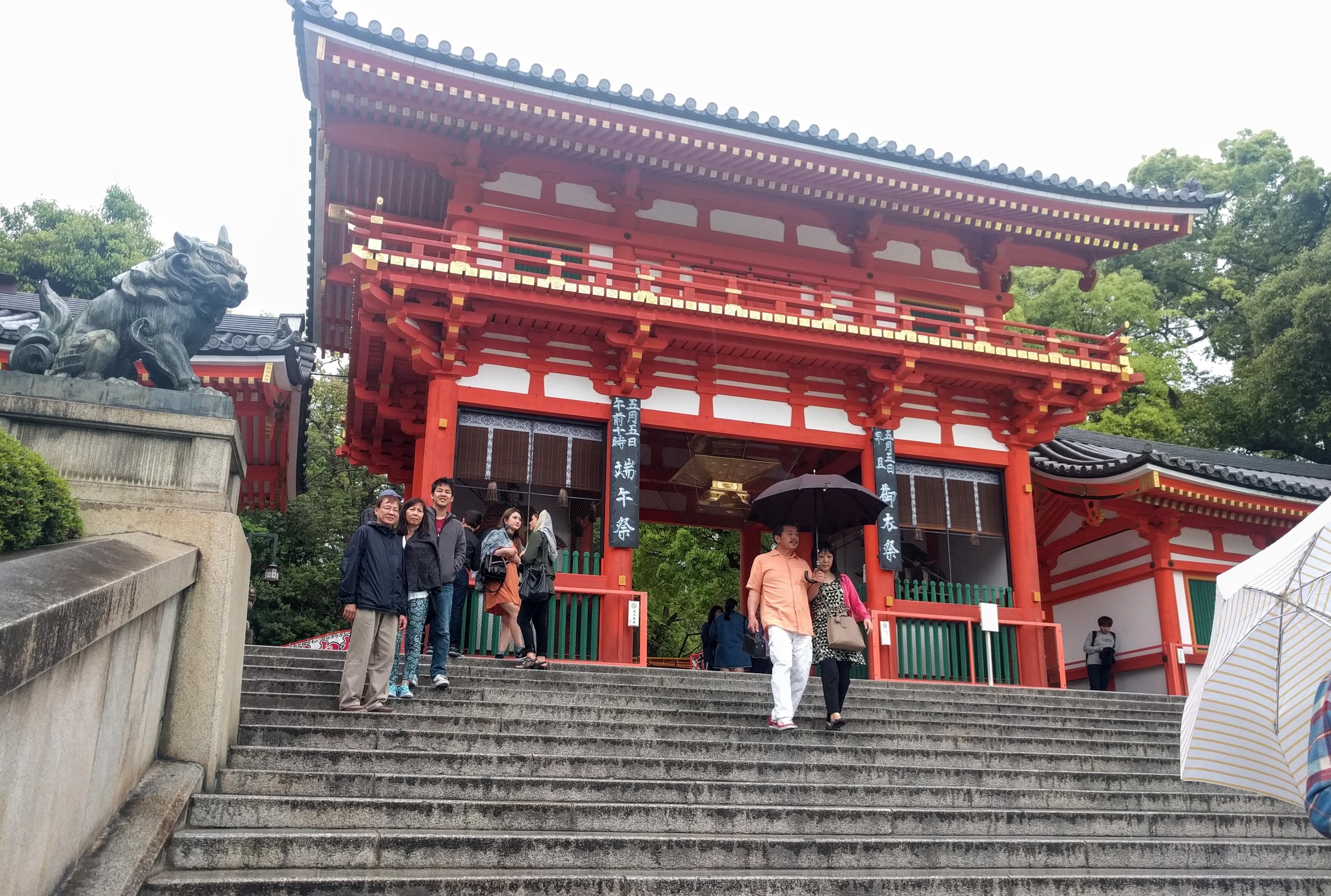 Day 5
This was a full day. Tim and I had been to most of these Kyoto sights after numerous trips, but we had never been to Arashiyama Bamboo Grove. It was very peaceful, even though it was full of tourists, and we absolutely loved the bridges, rivers, and quaint shops along the way. In addition to enormous Kiyomizu-dera Temple we also went to what turned out to be Dad's favorite, The Golden Pavilion, universally known as one of the most beautiful spots in Kyoto.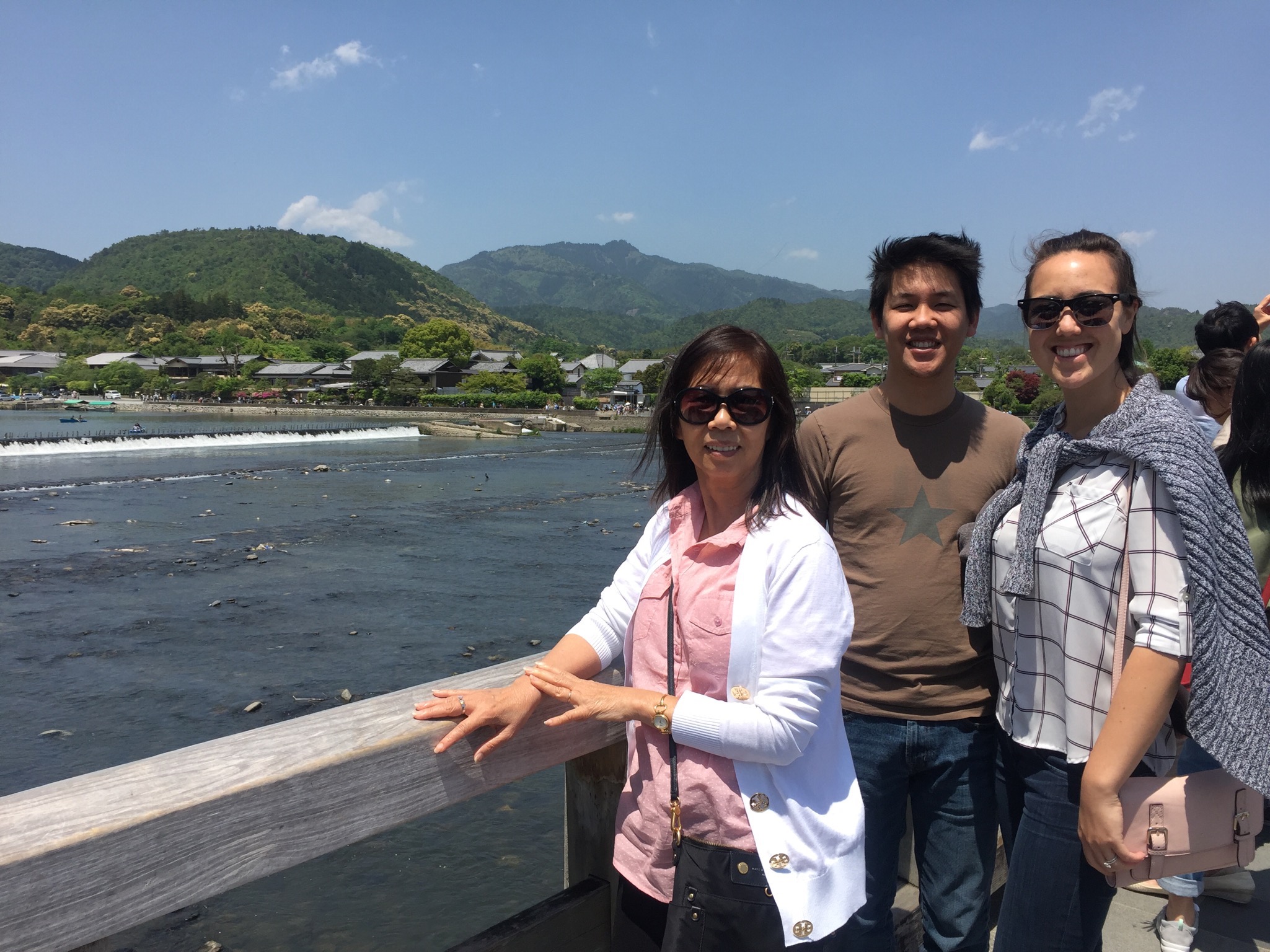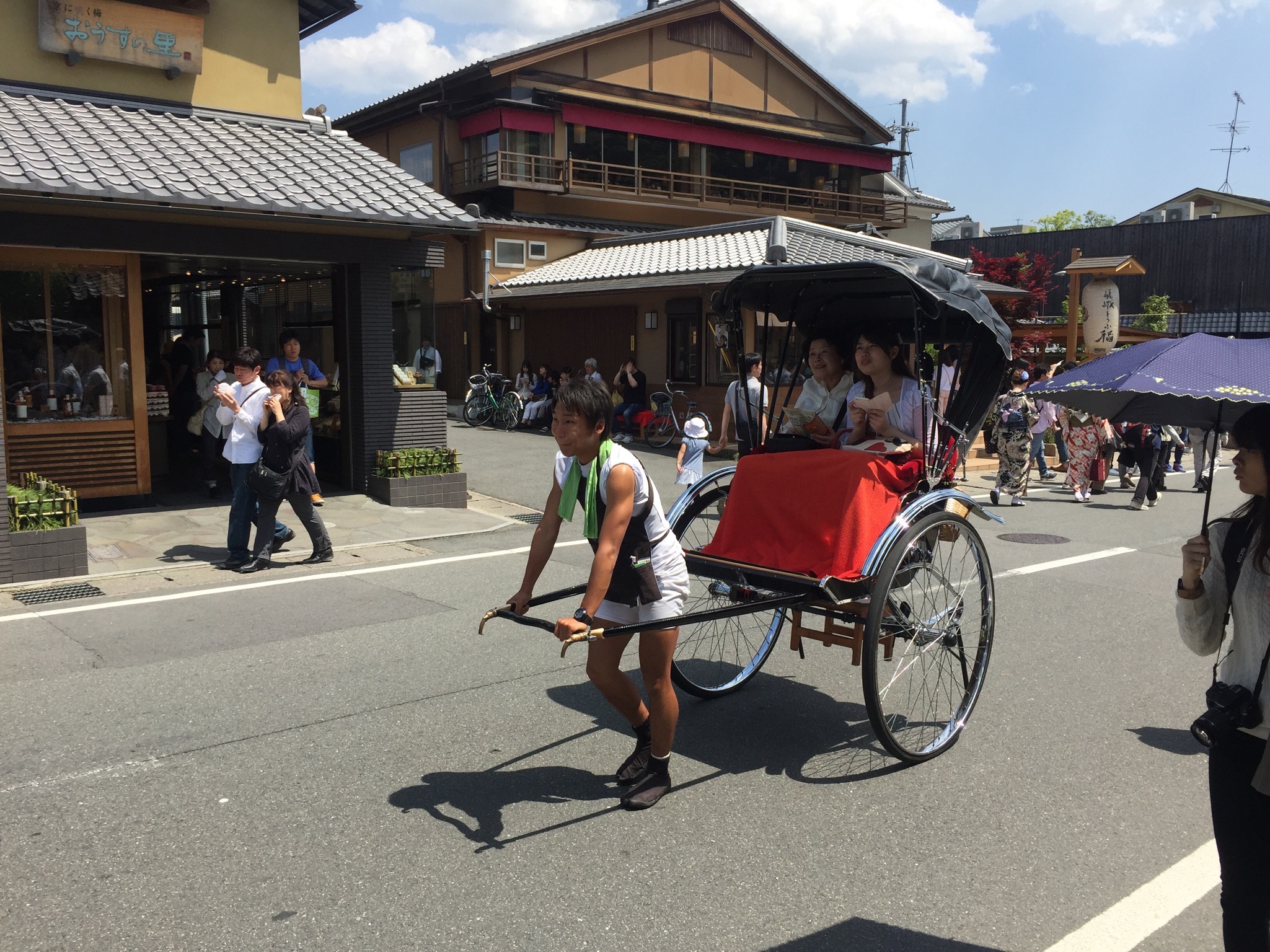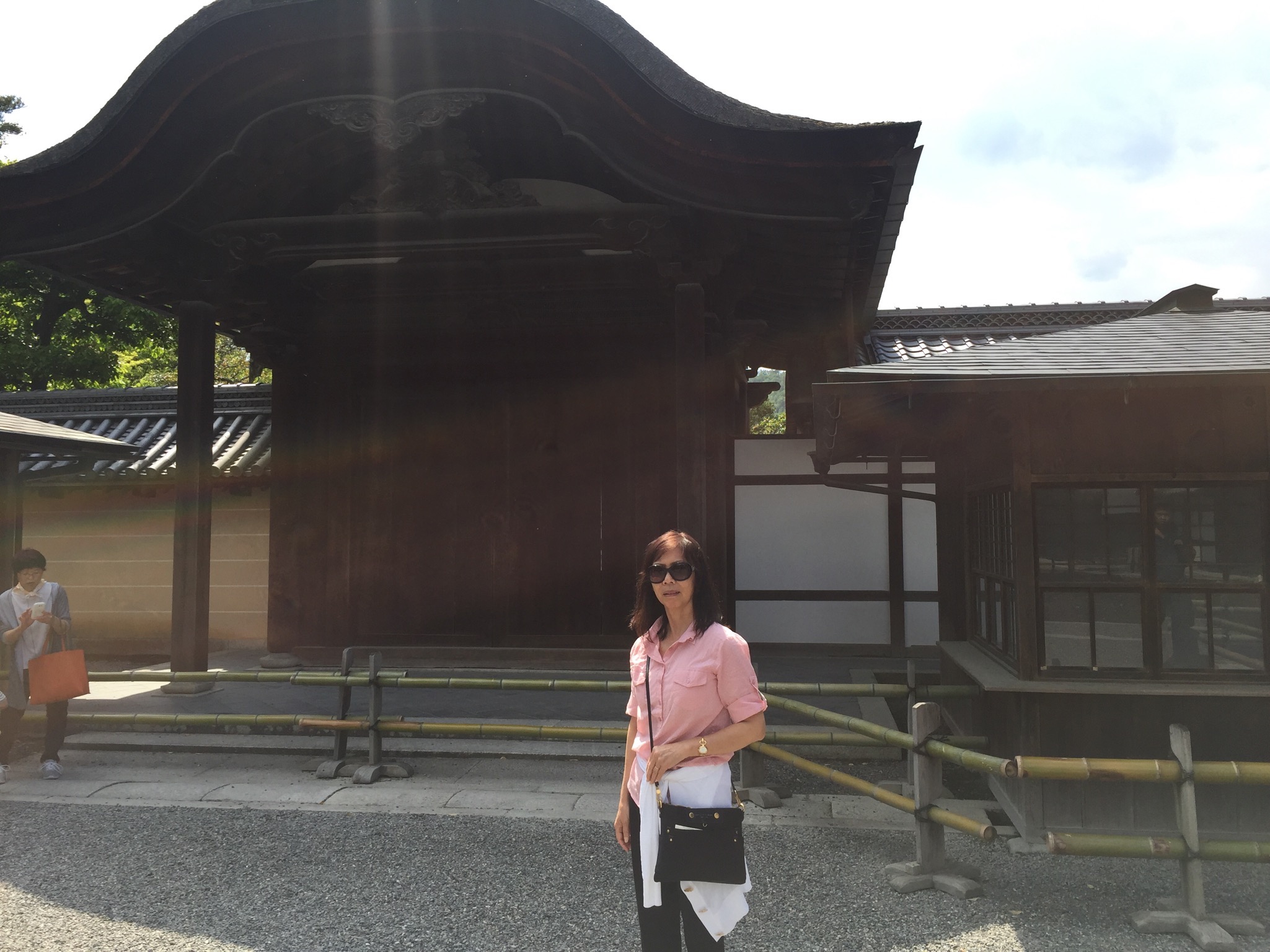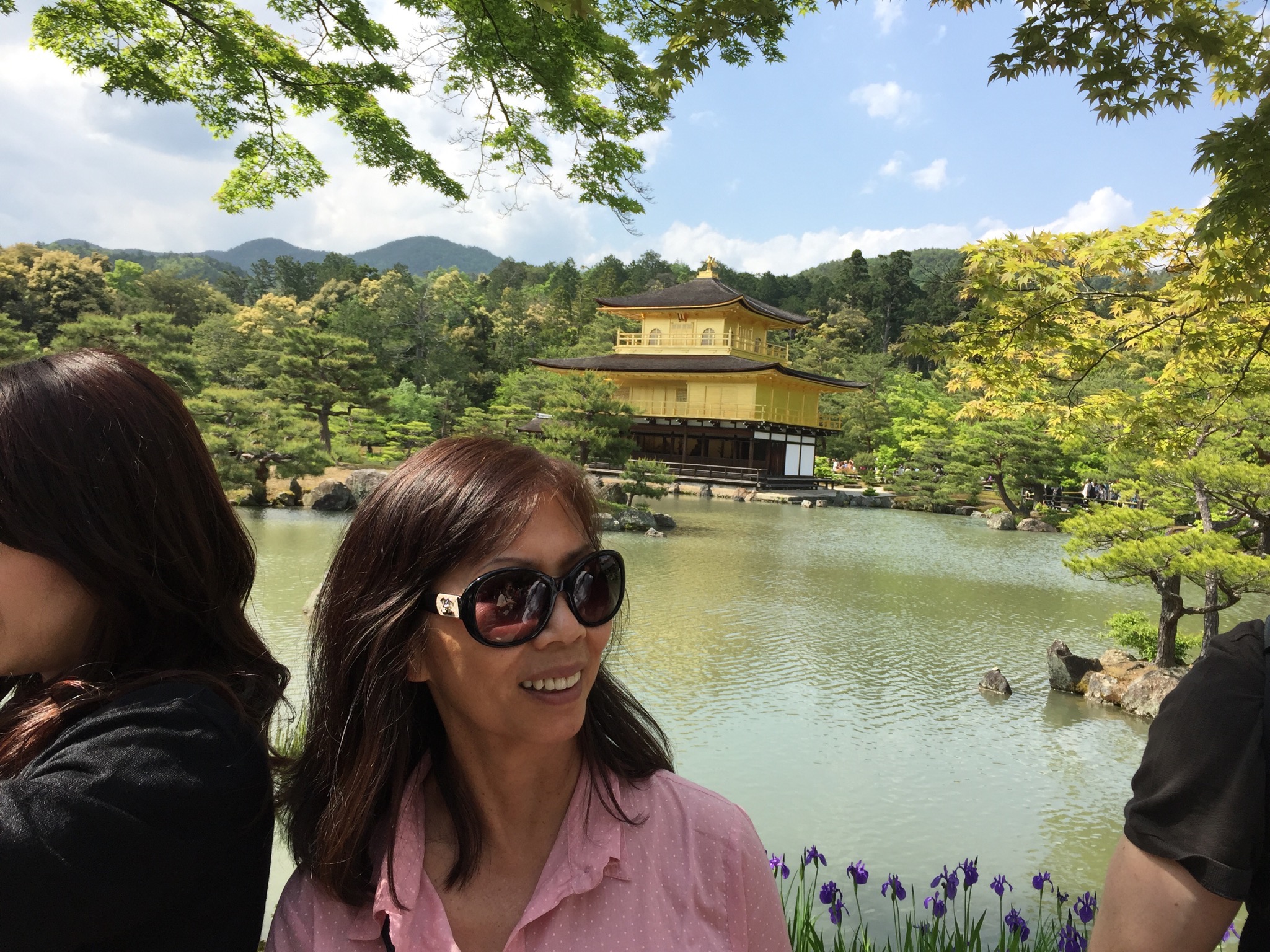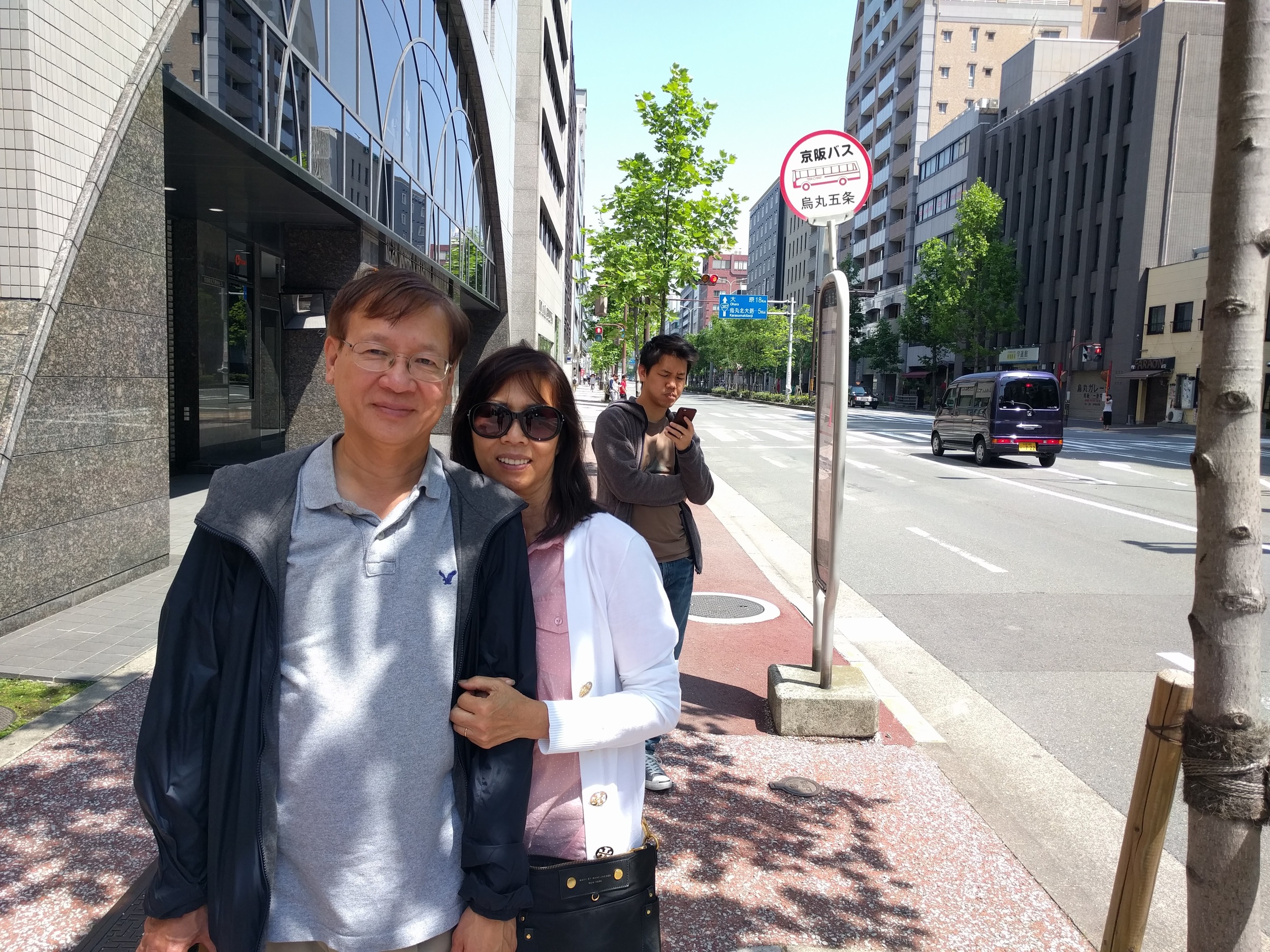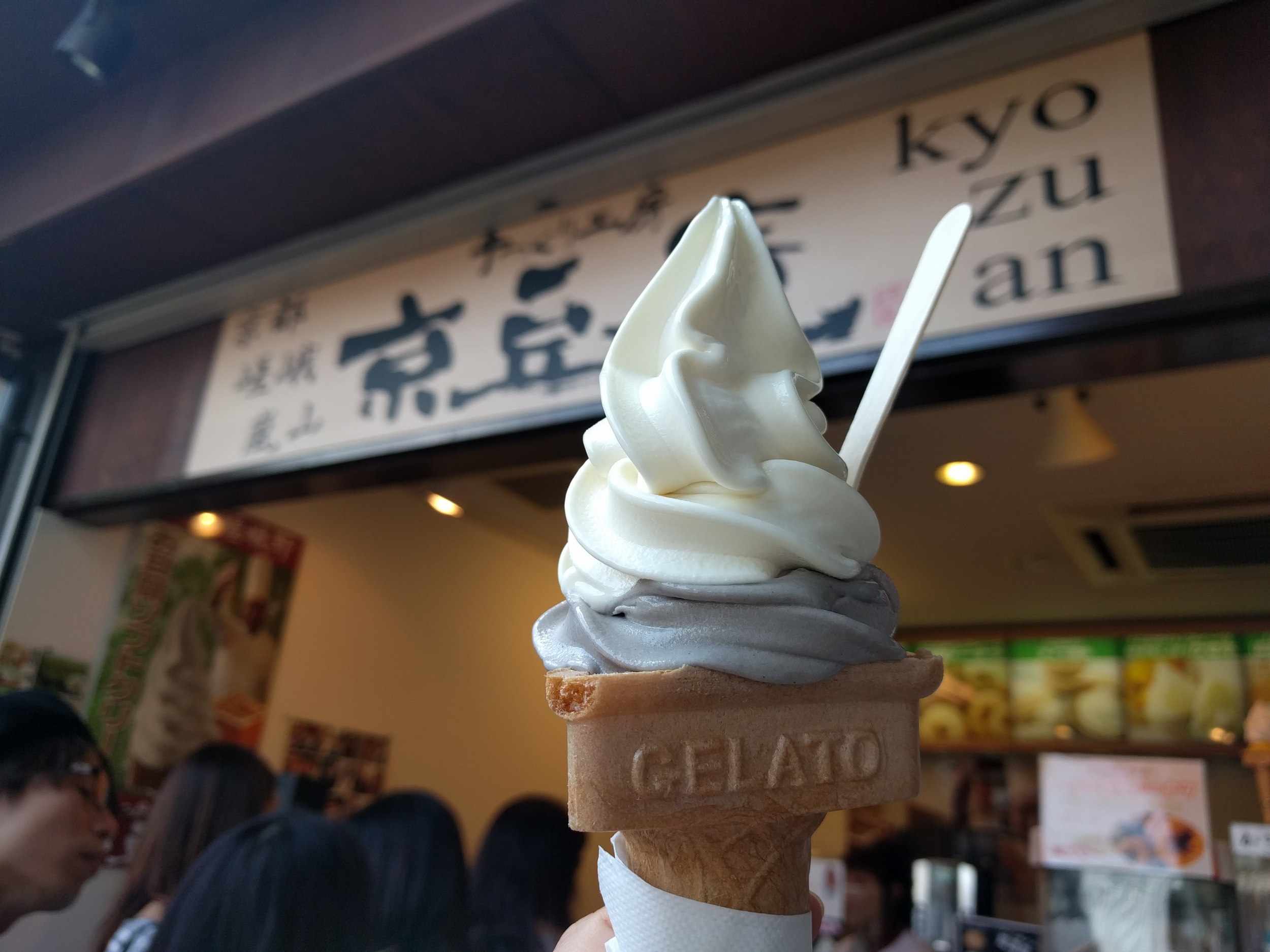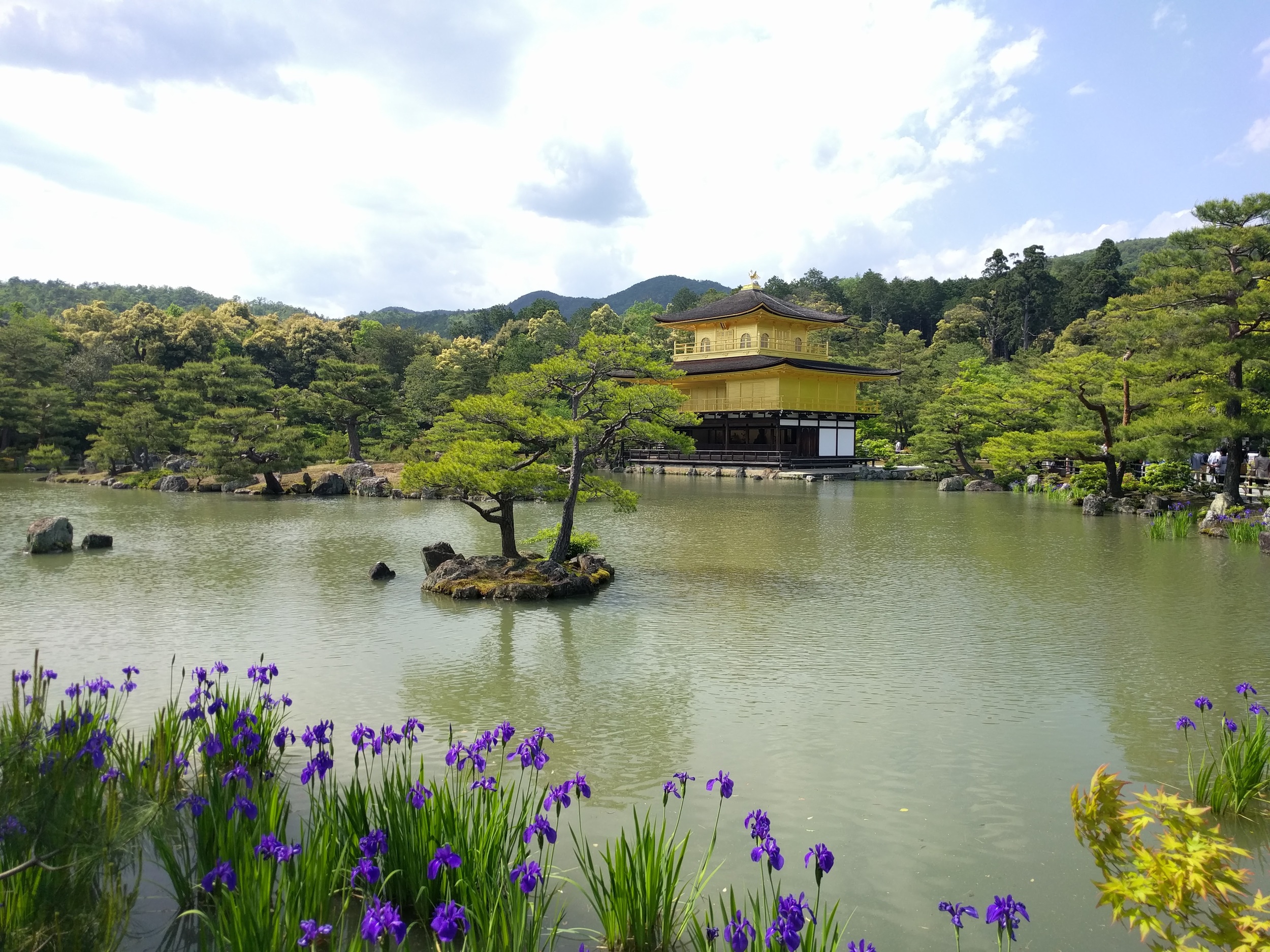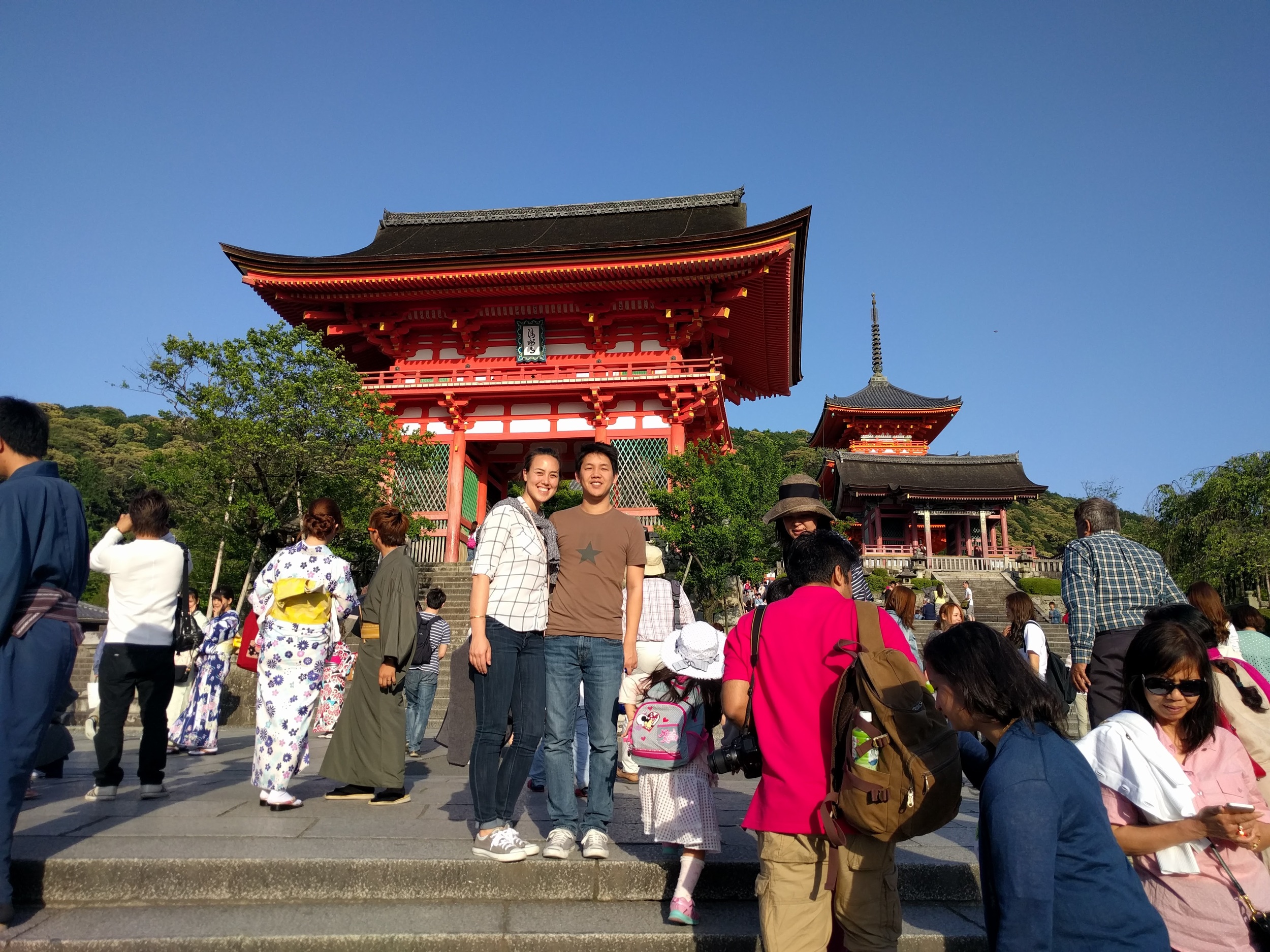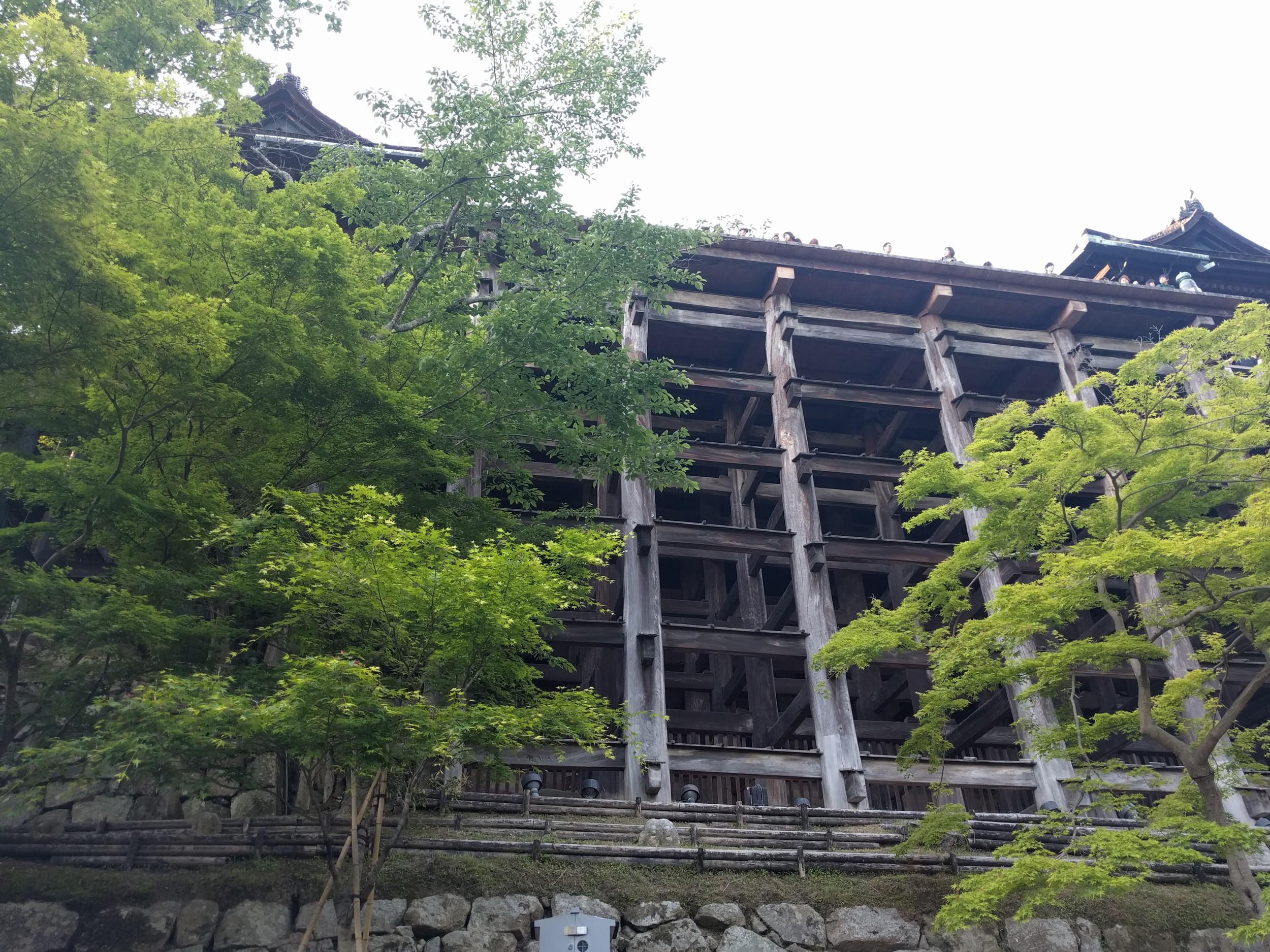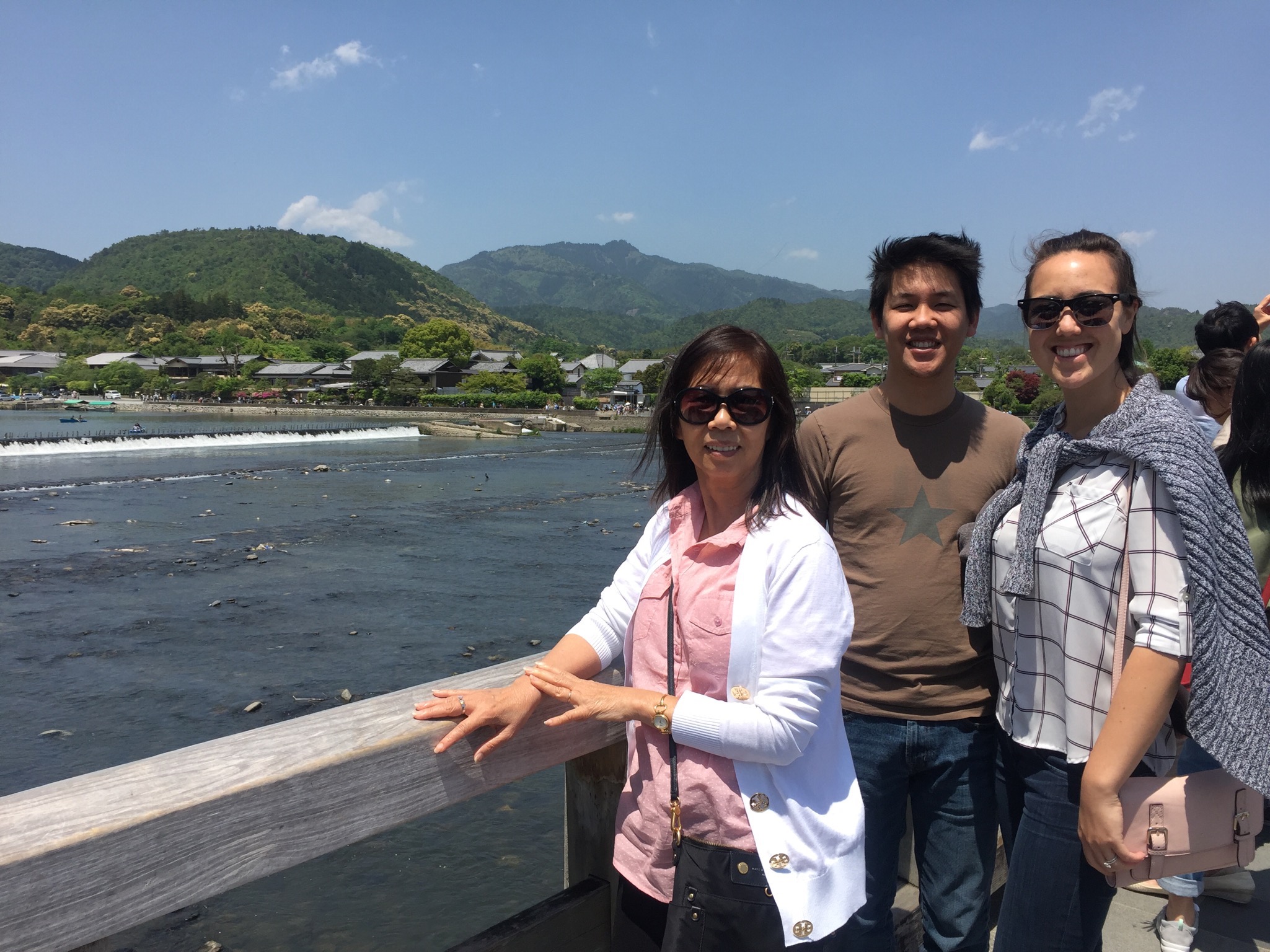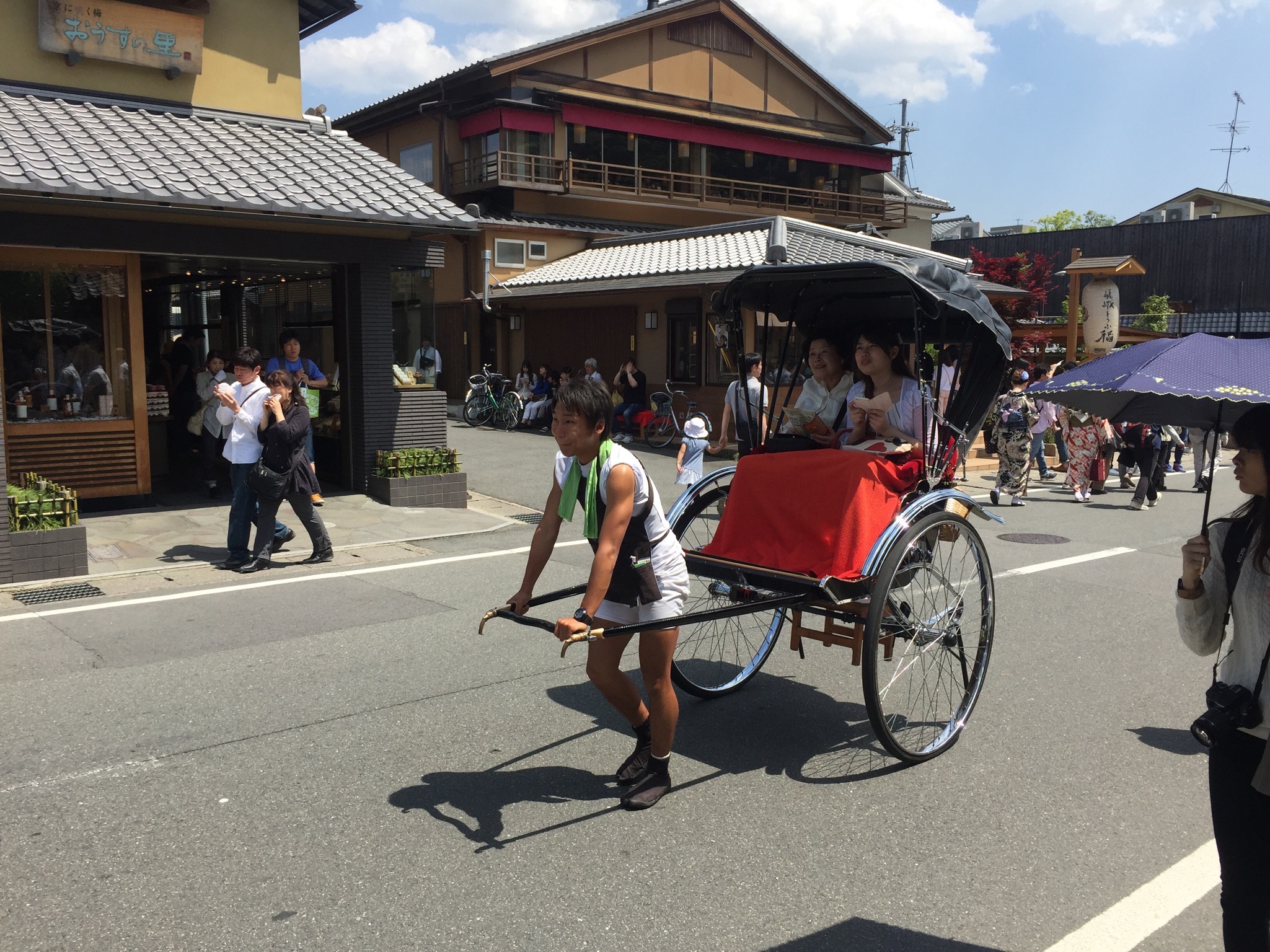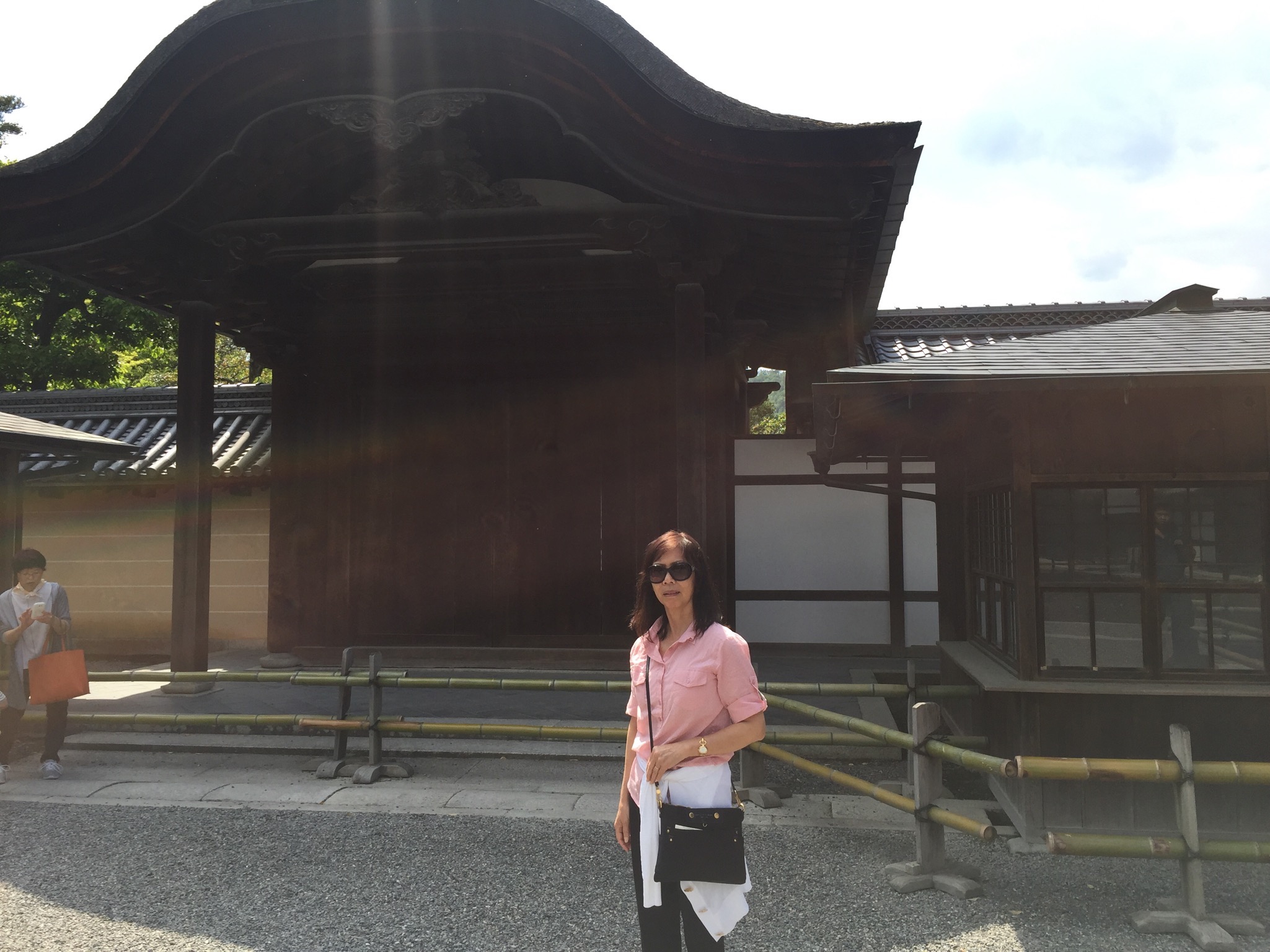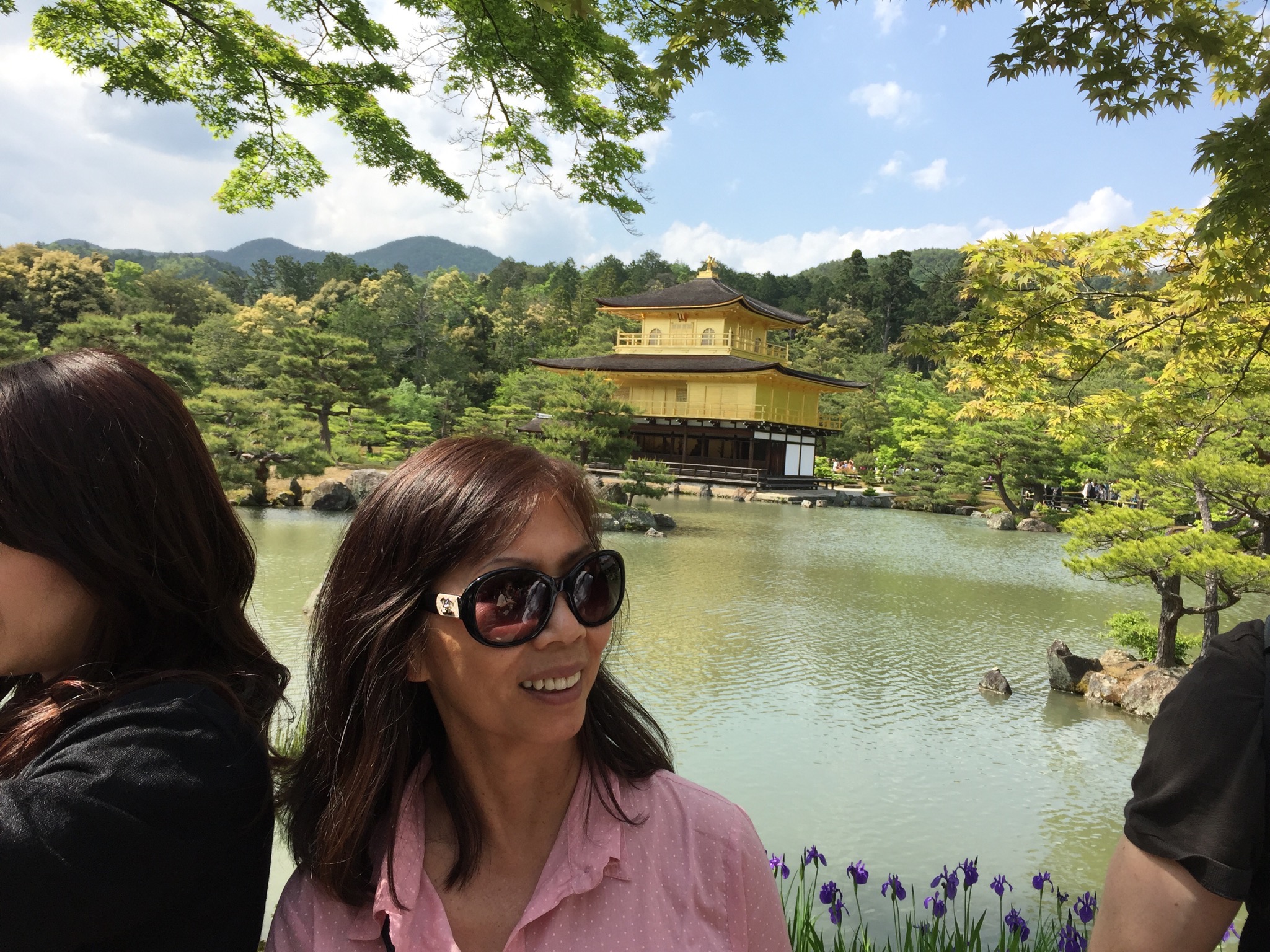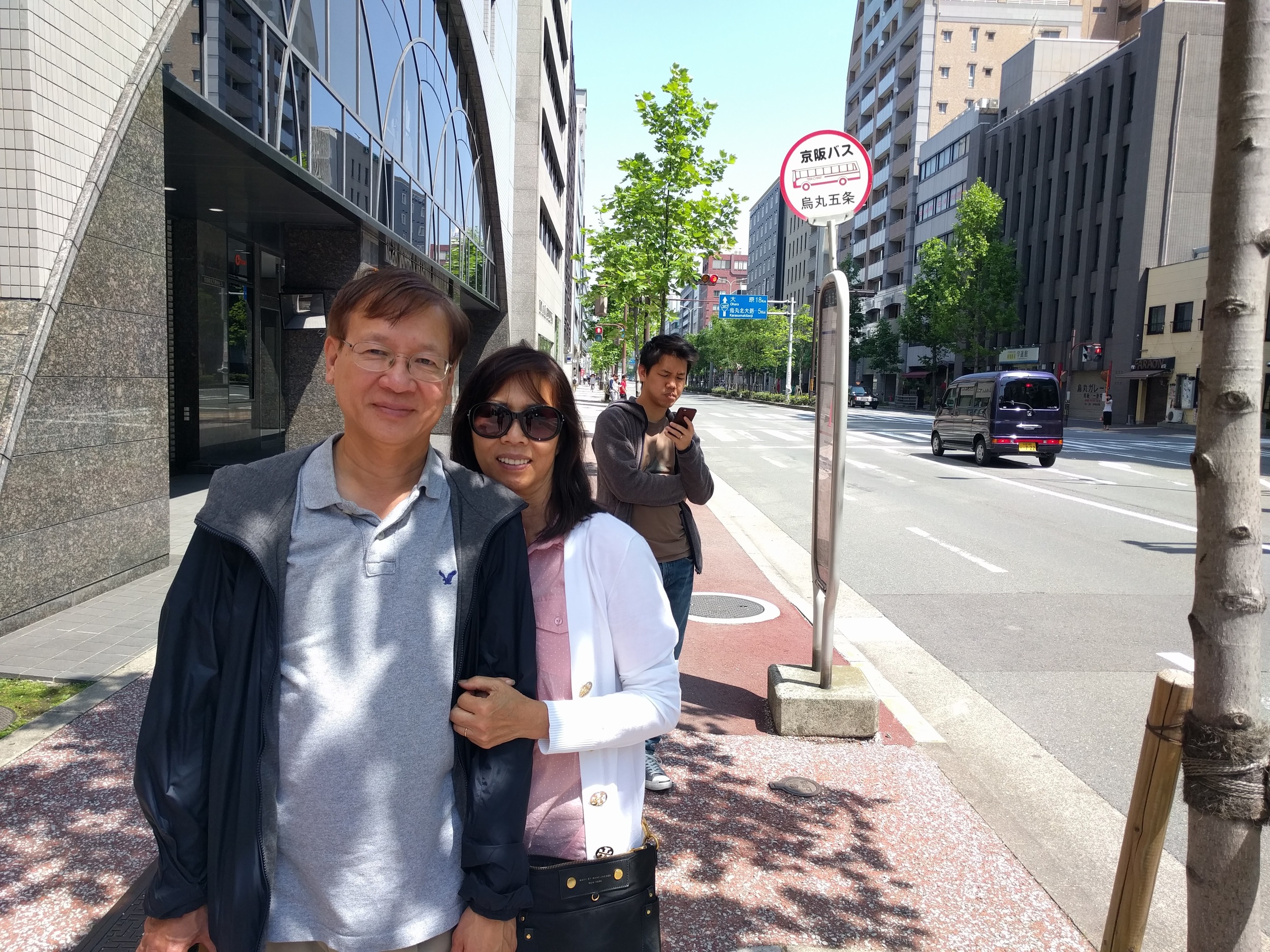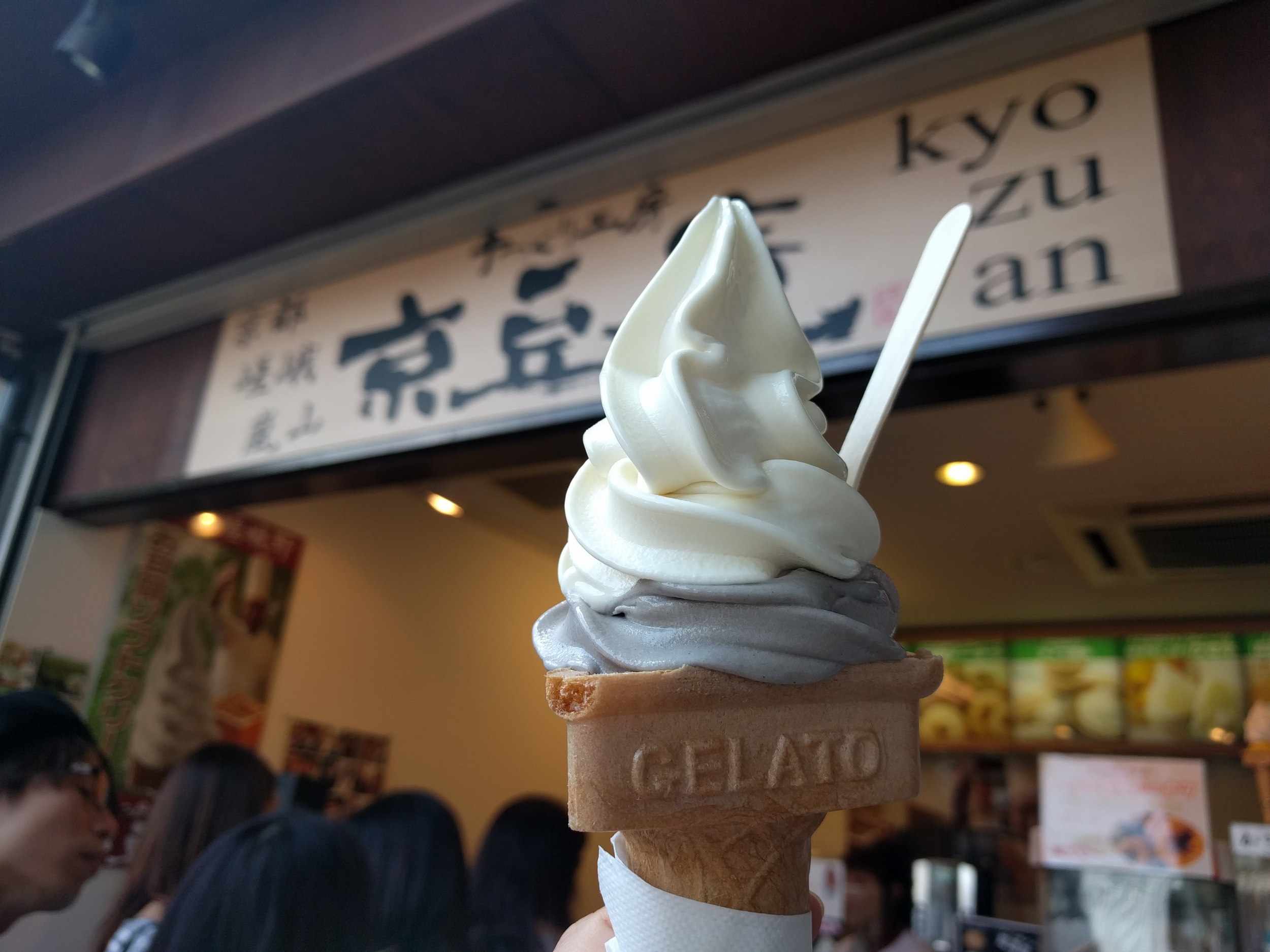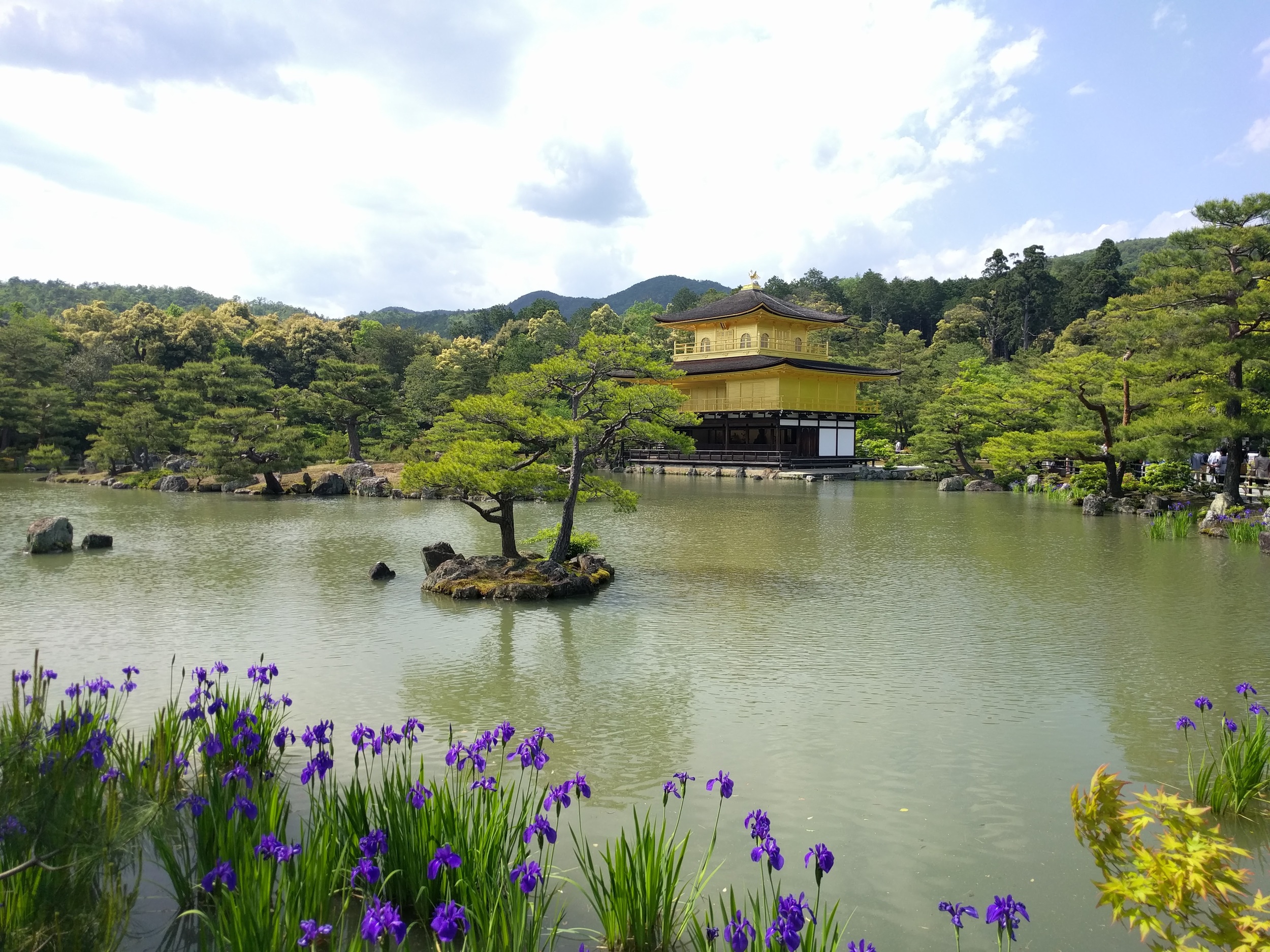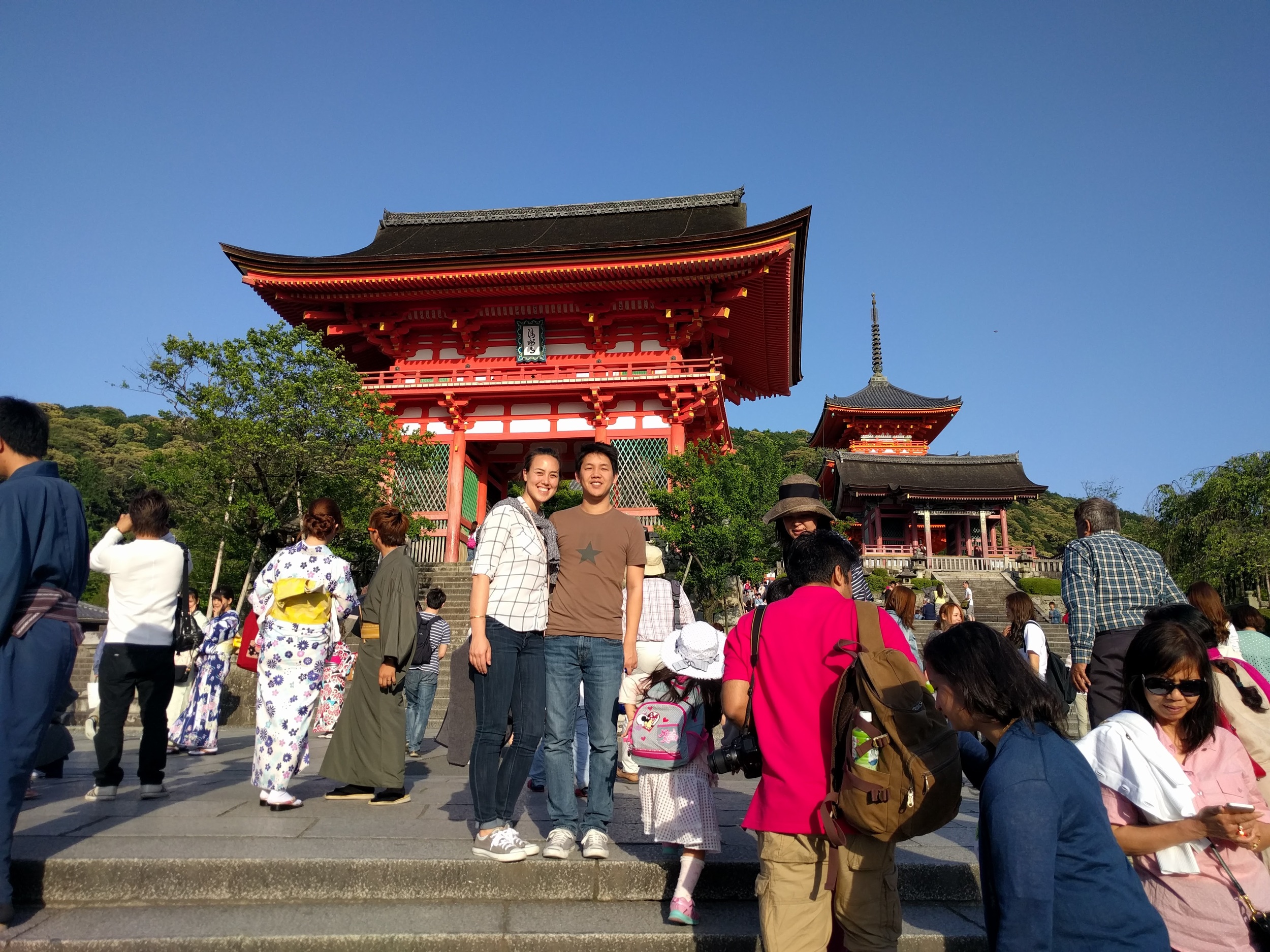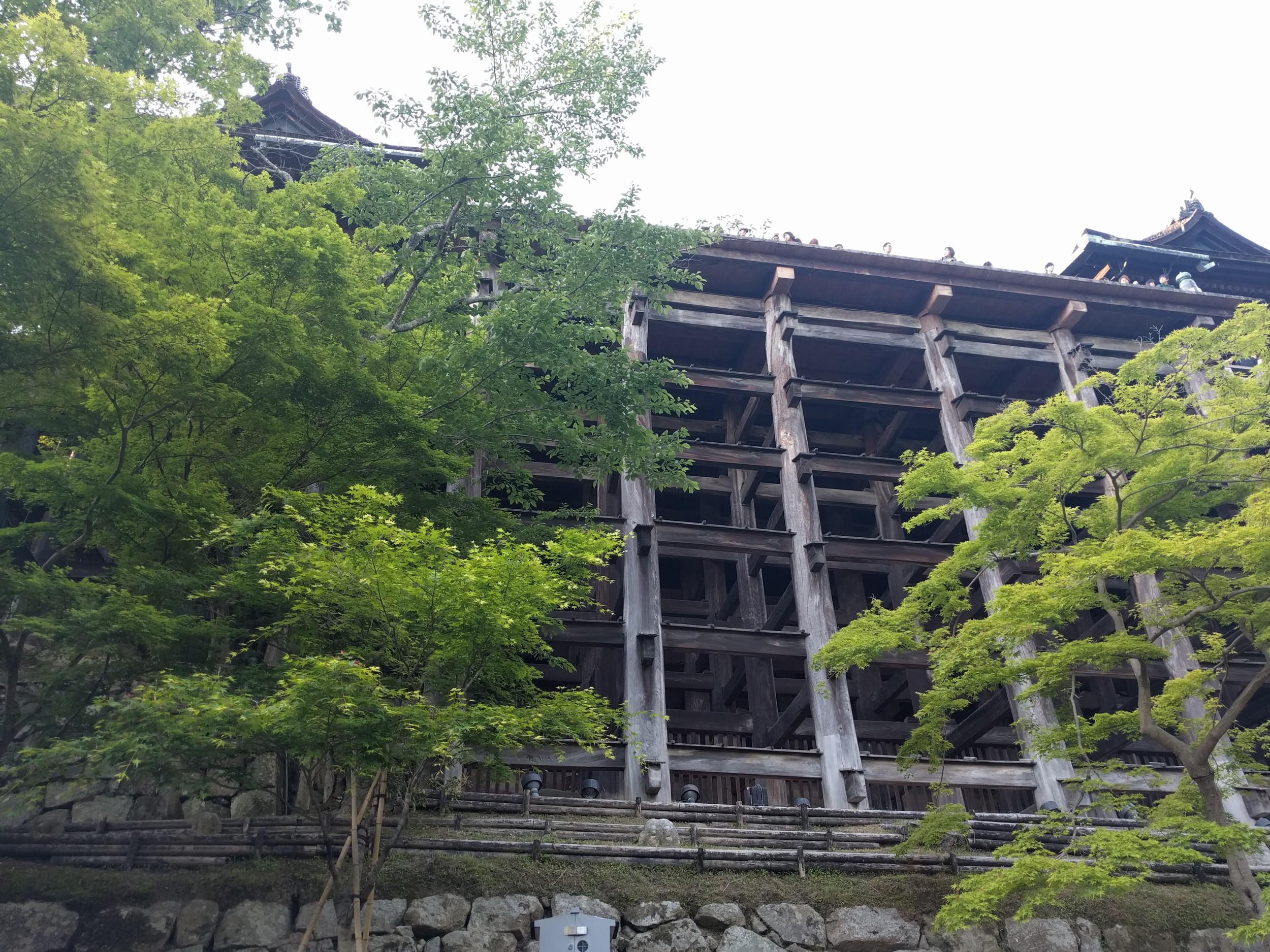 Day 6
This was our last day in Kyoto. Because it was Golden Week, the shinkansens were very full and even though we bought our tickets several days in advance, the only 4-person ticket we could get was on the 9pm shinkansen back to Tokyo. It meant that we got a lot of sight-seeing in. From Fushimi Inari-taisha (torii path) to Nijo Castle to Nishiki Market to a zen garden... we were pretty (happily) exhausted by the end of the day (out by 7:30am back home at 11:30pm!).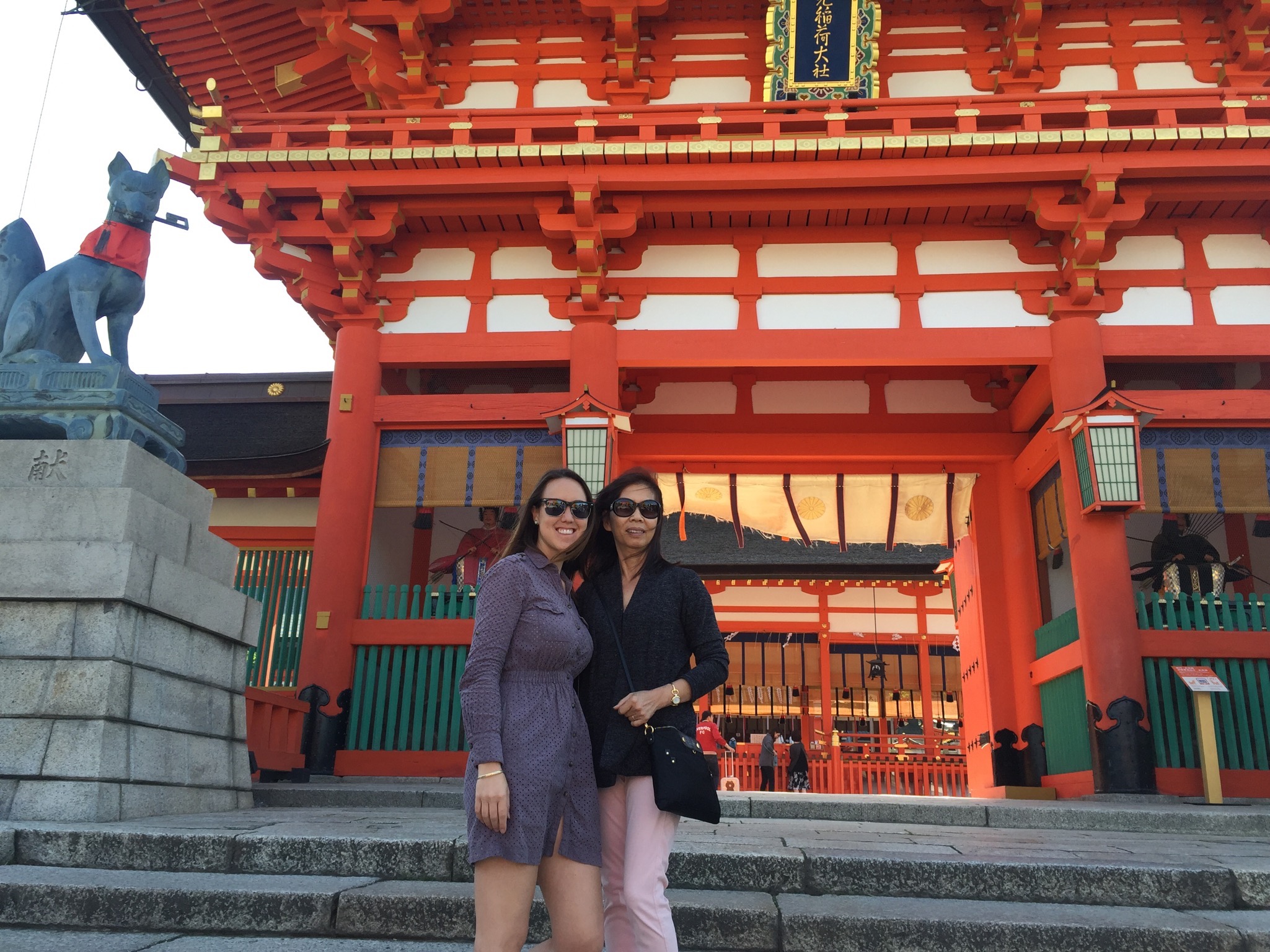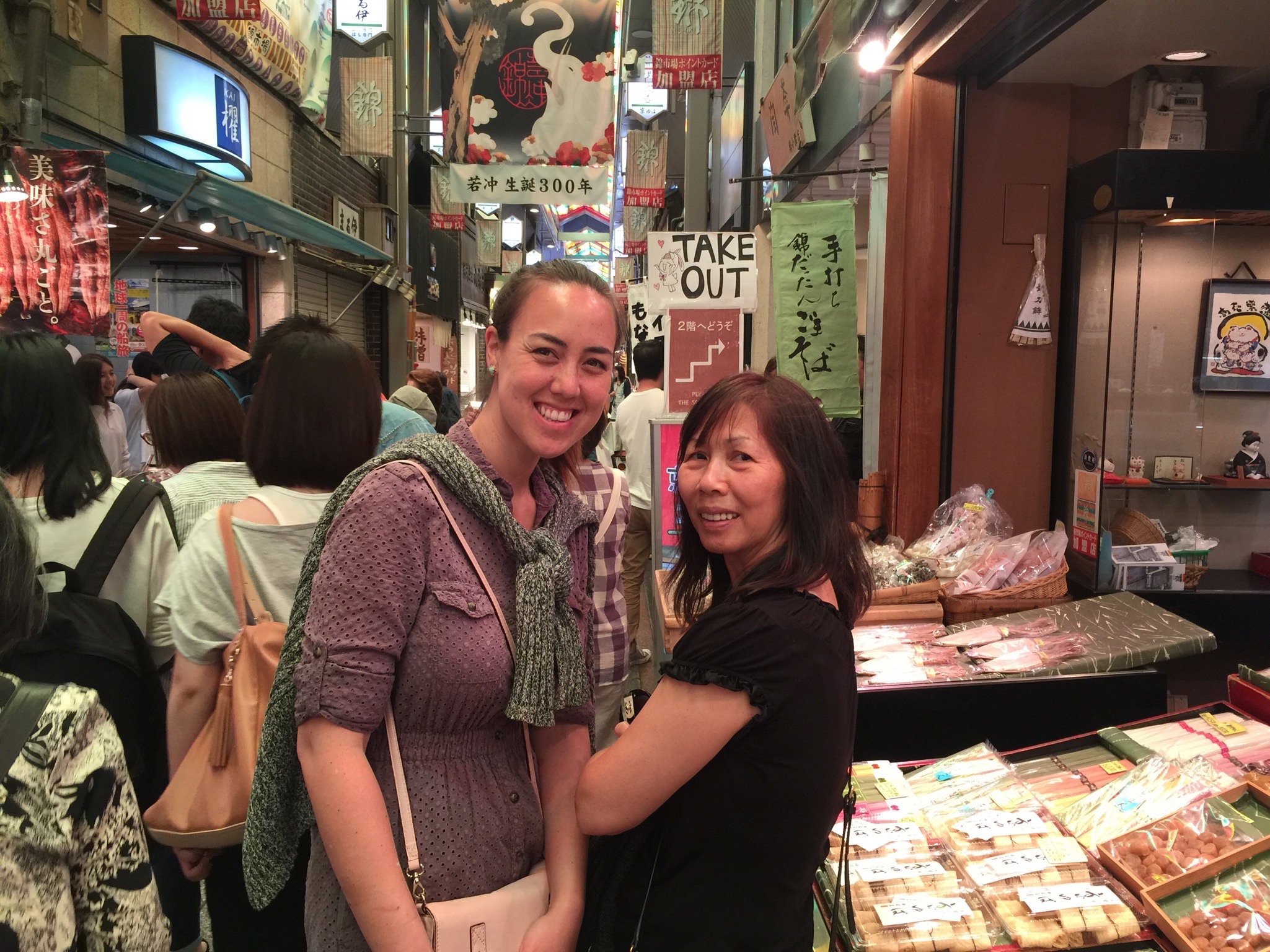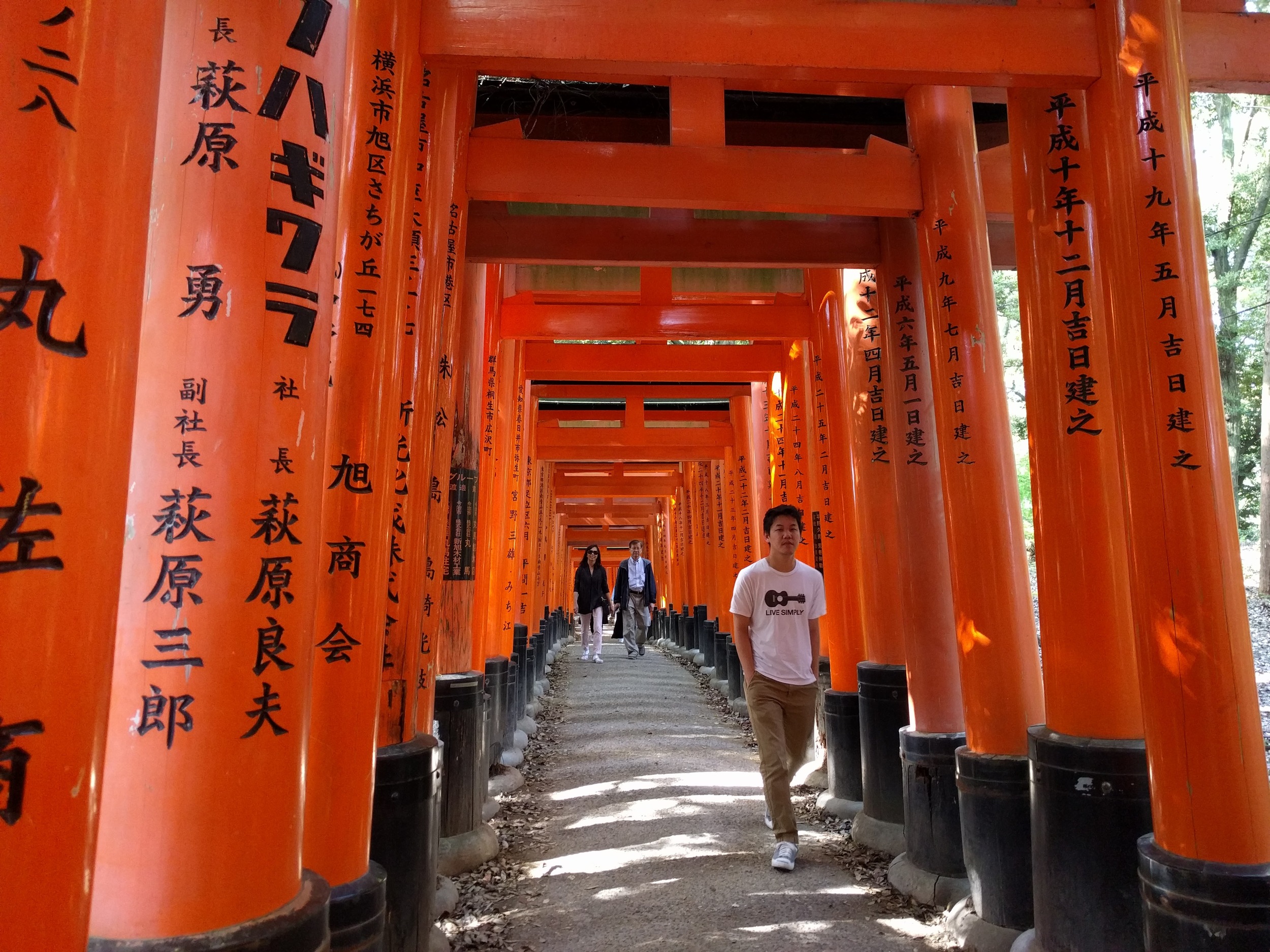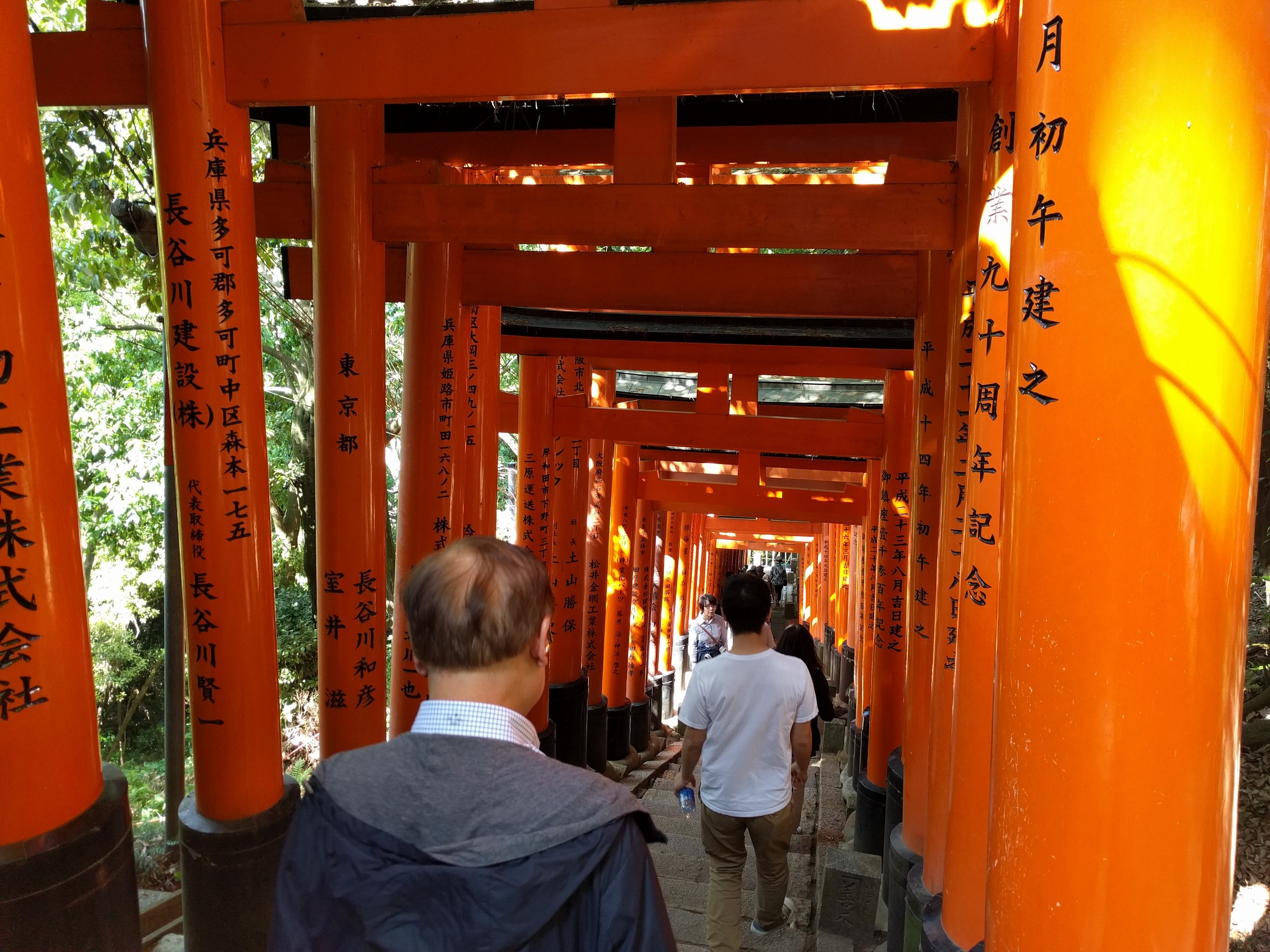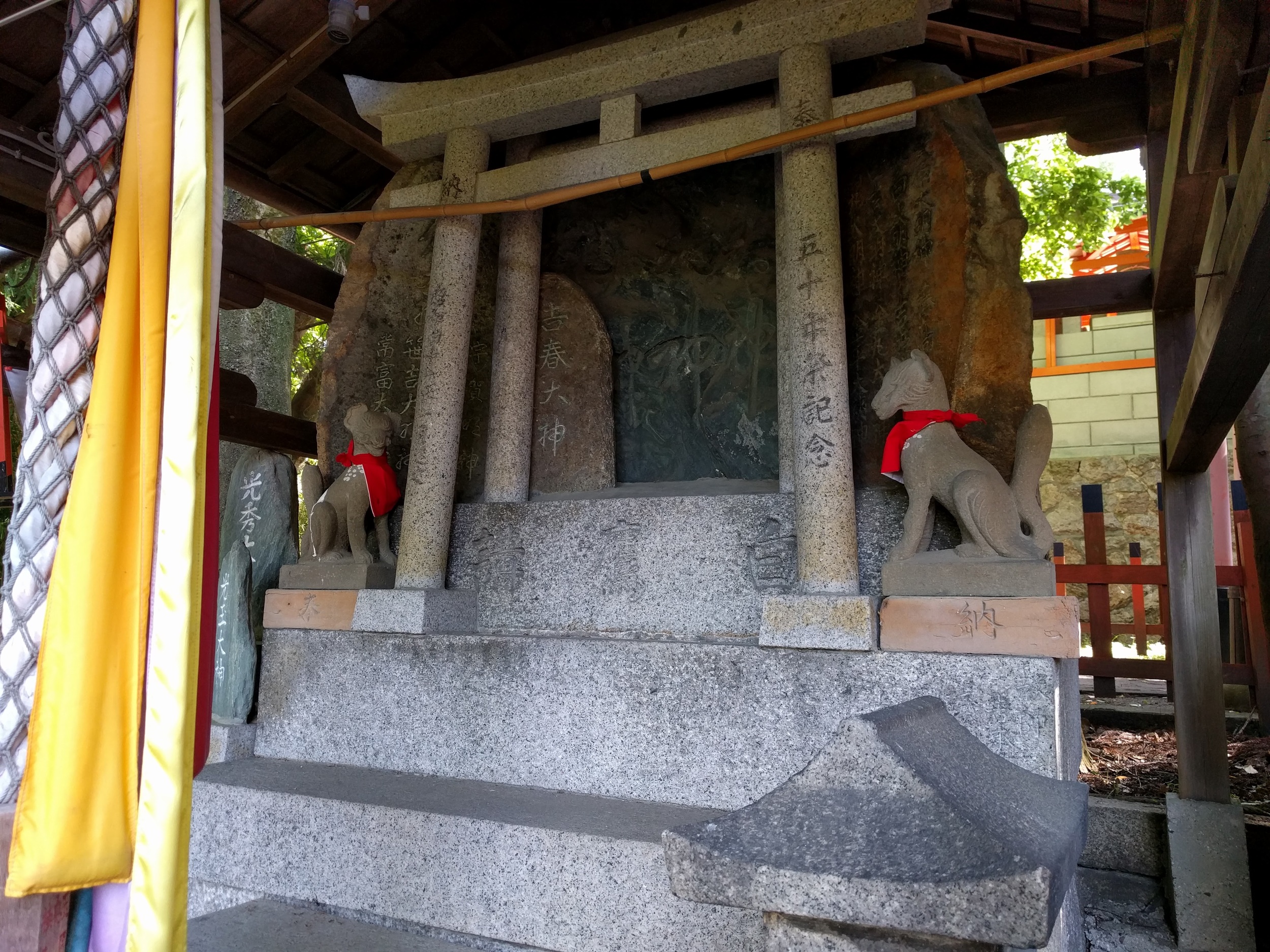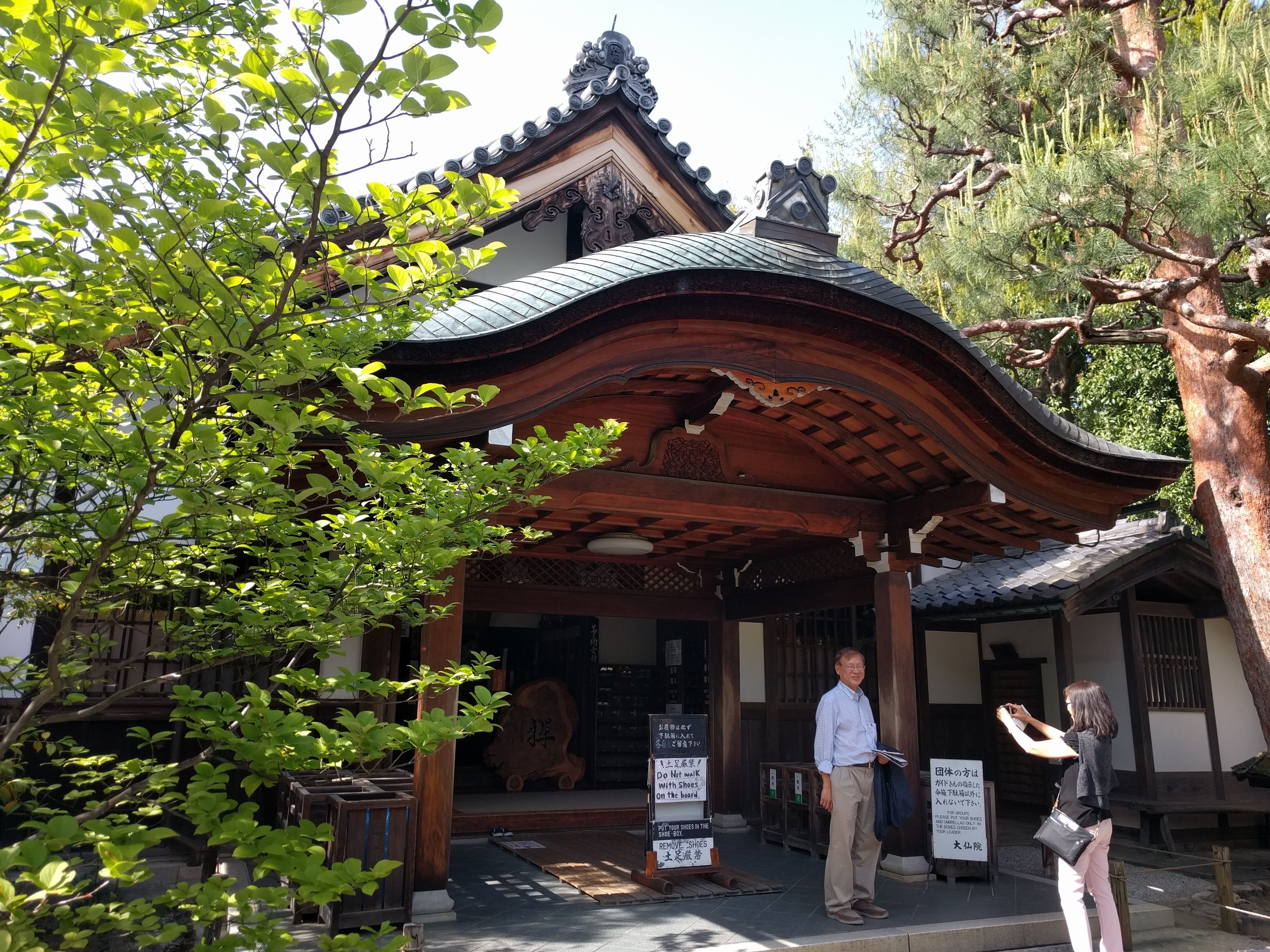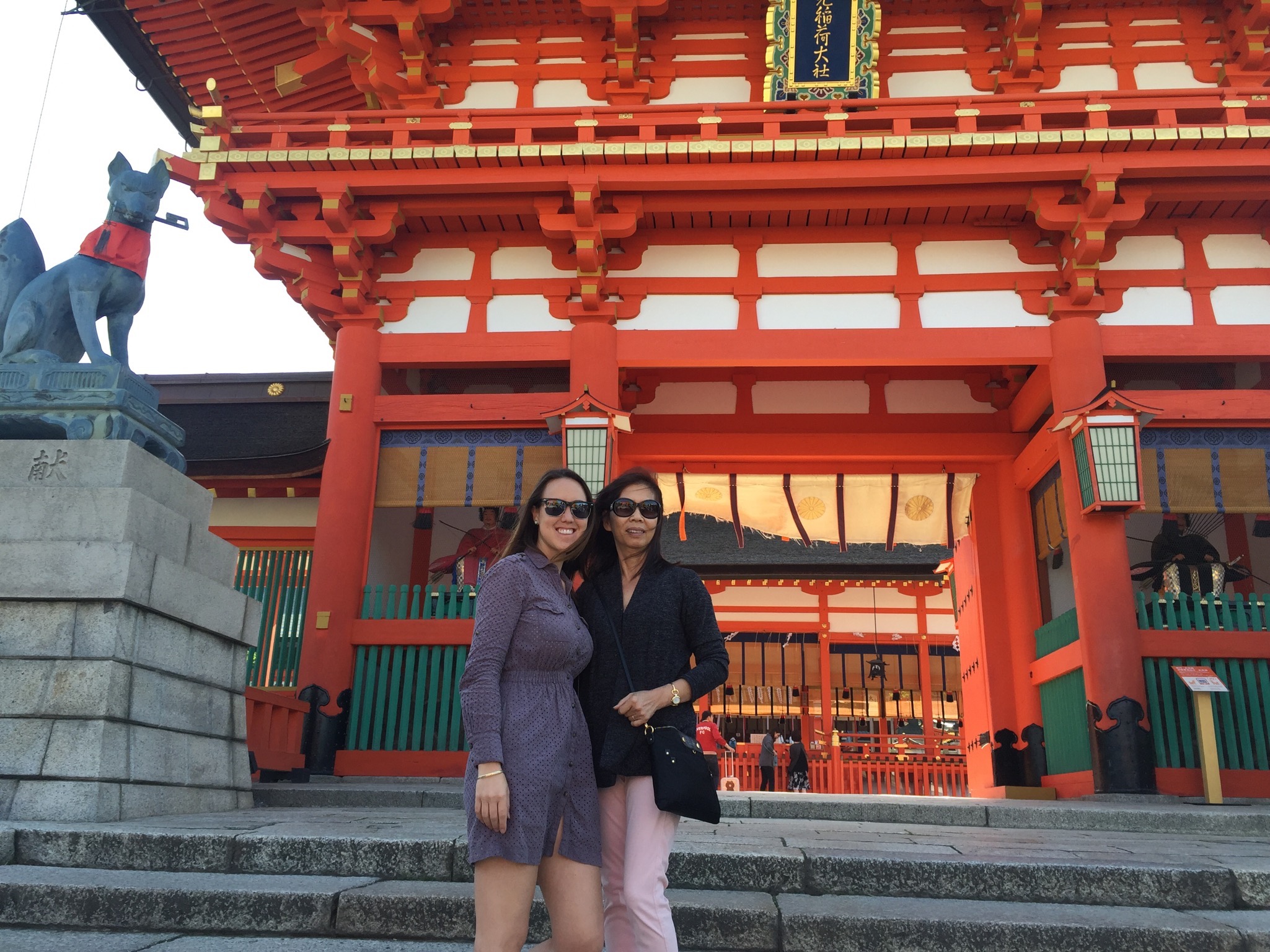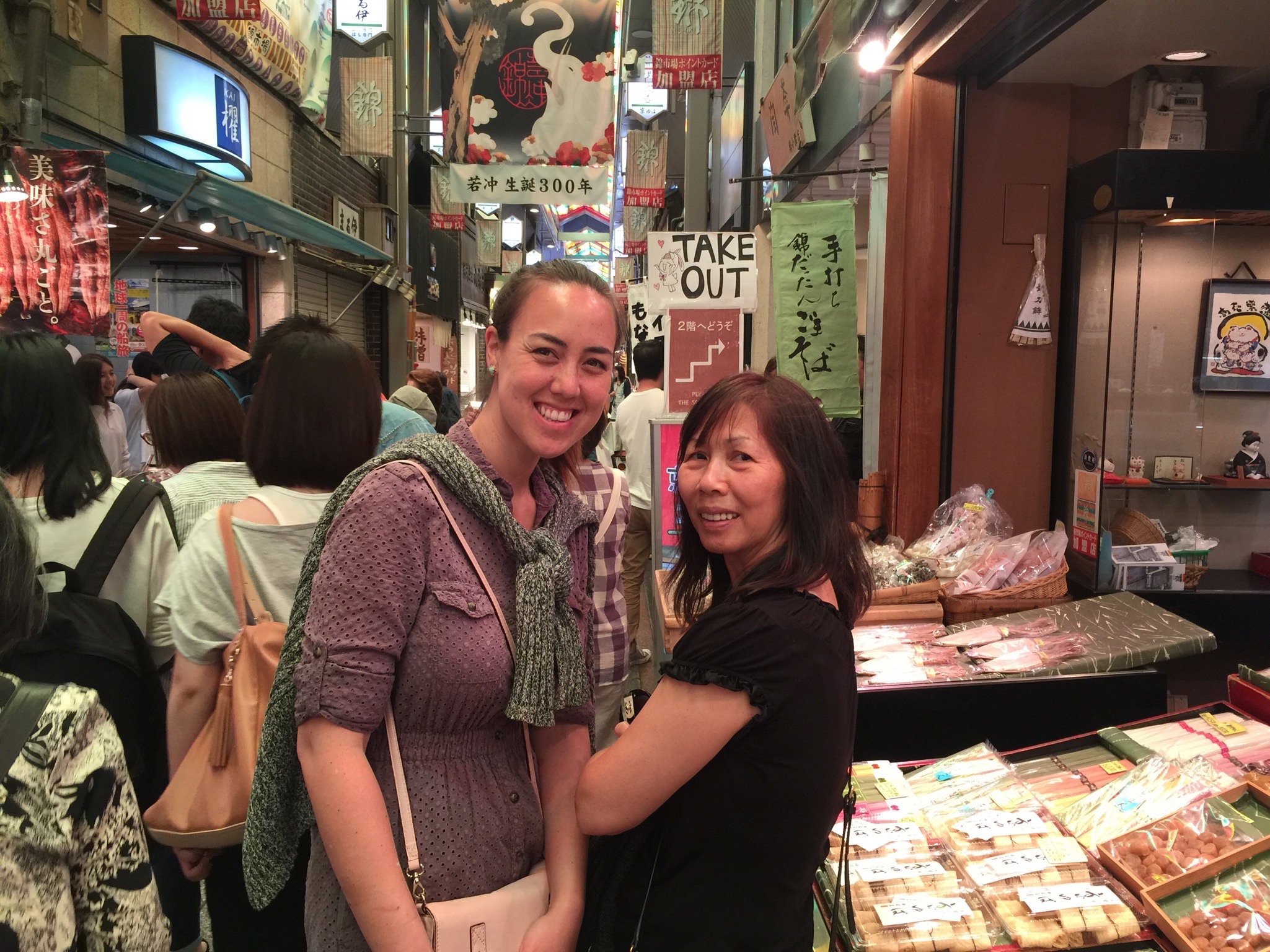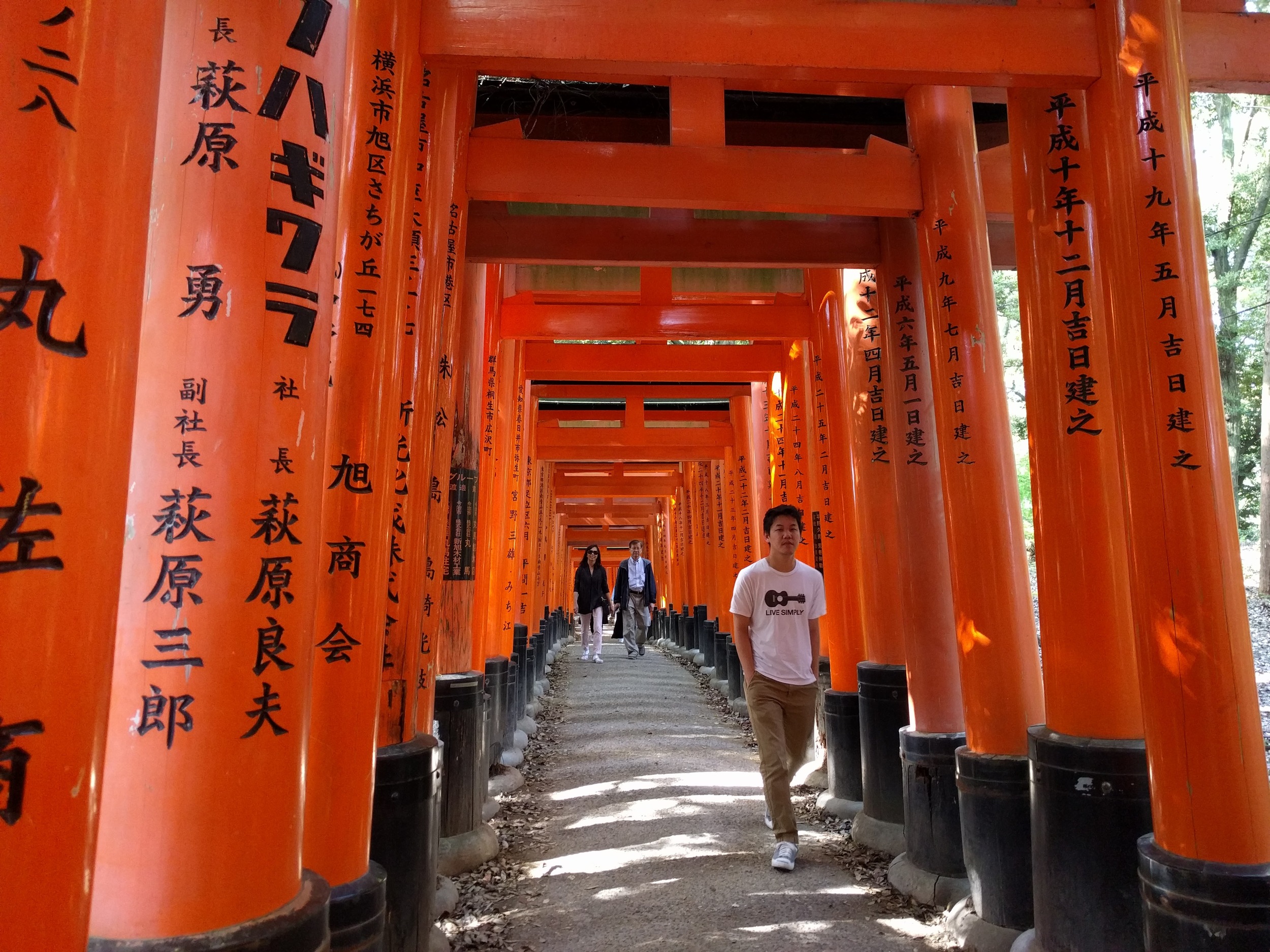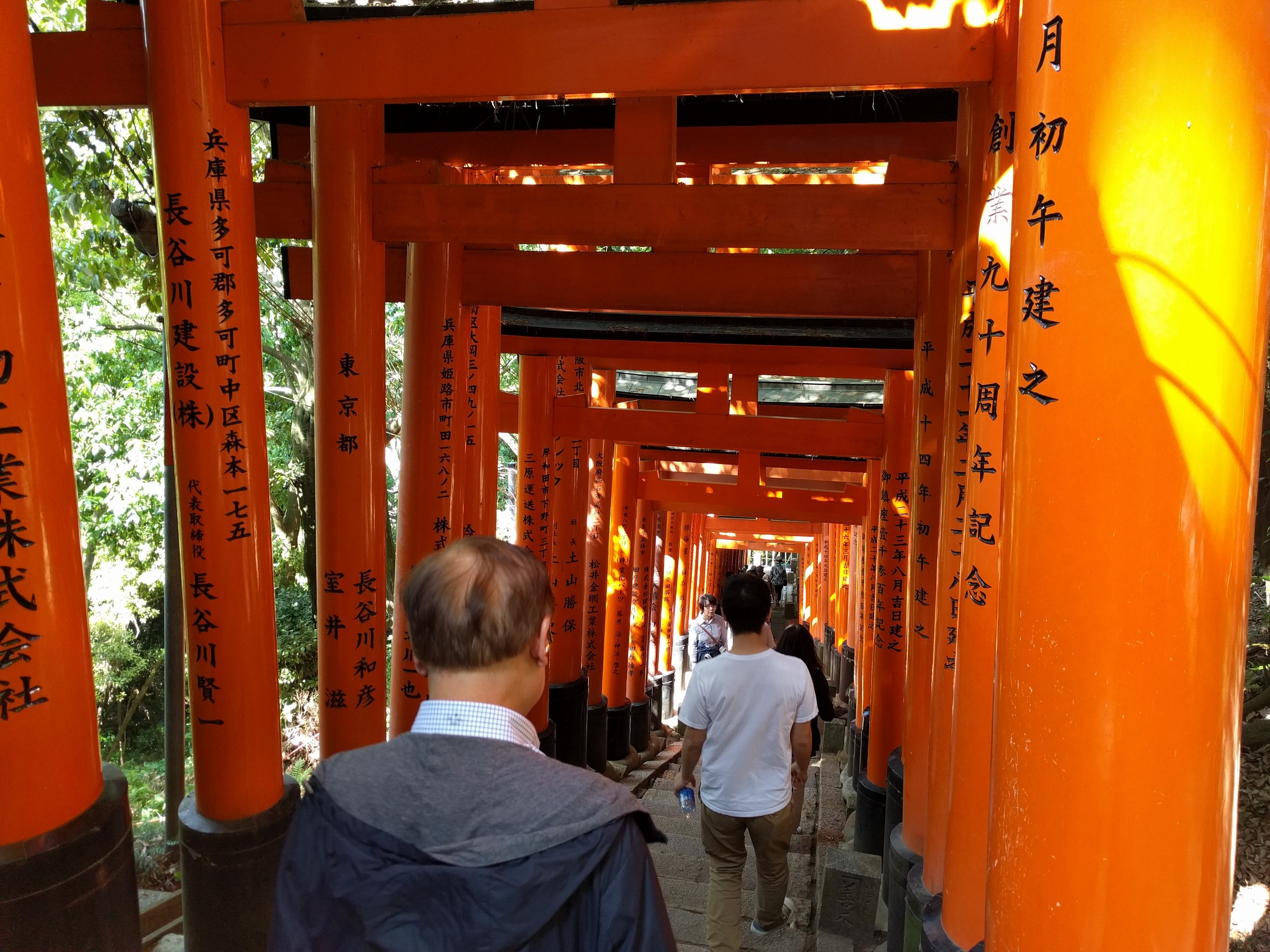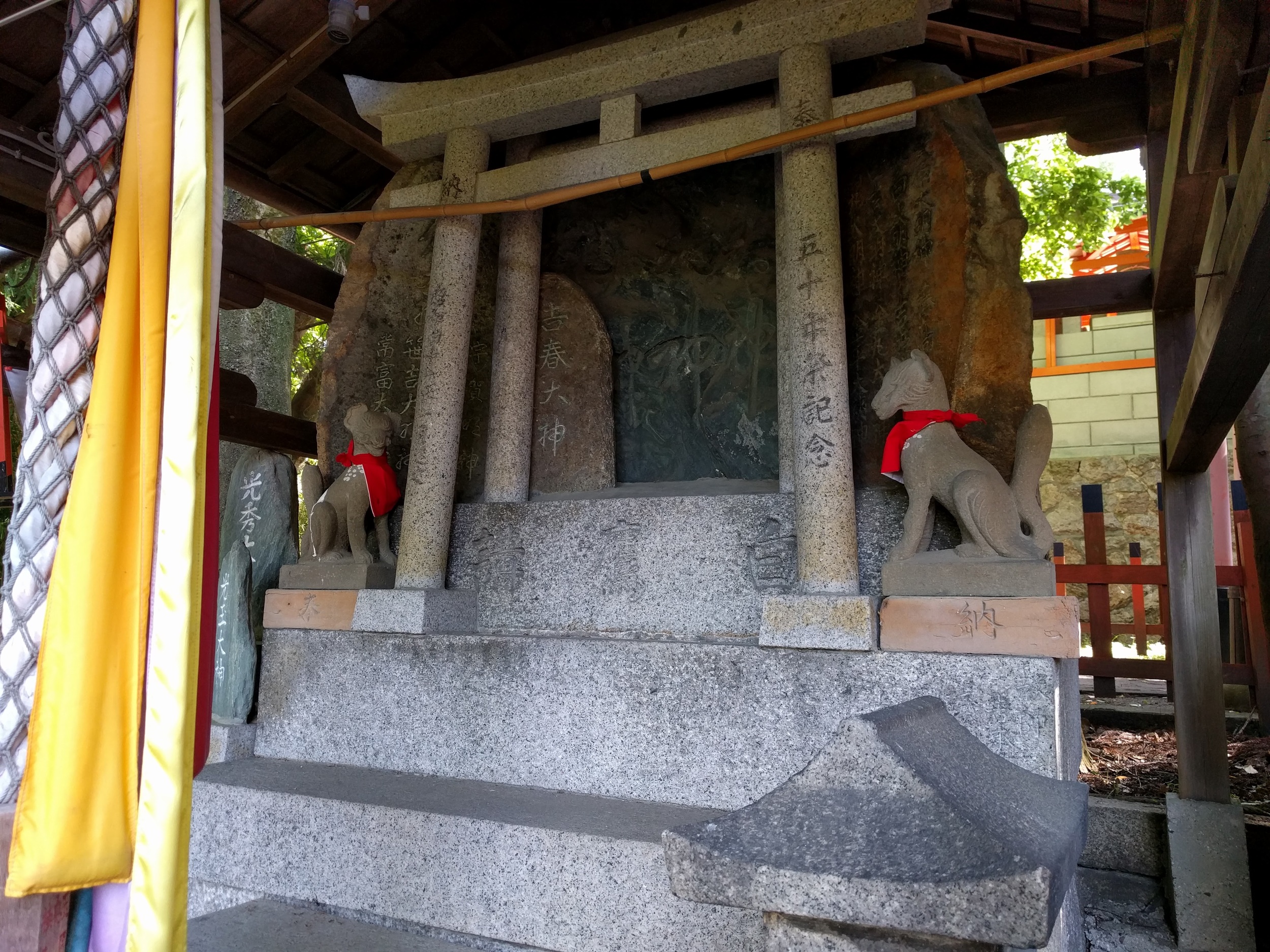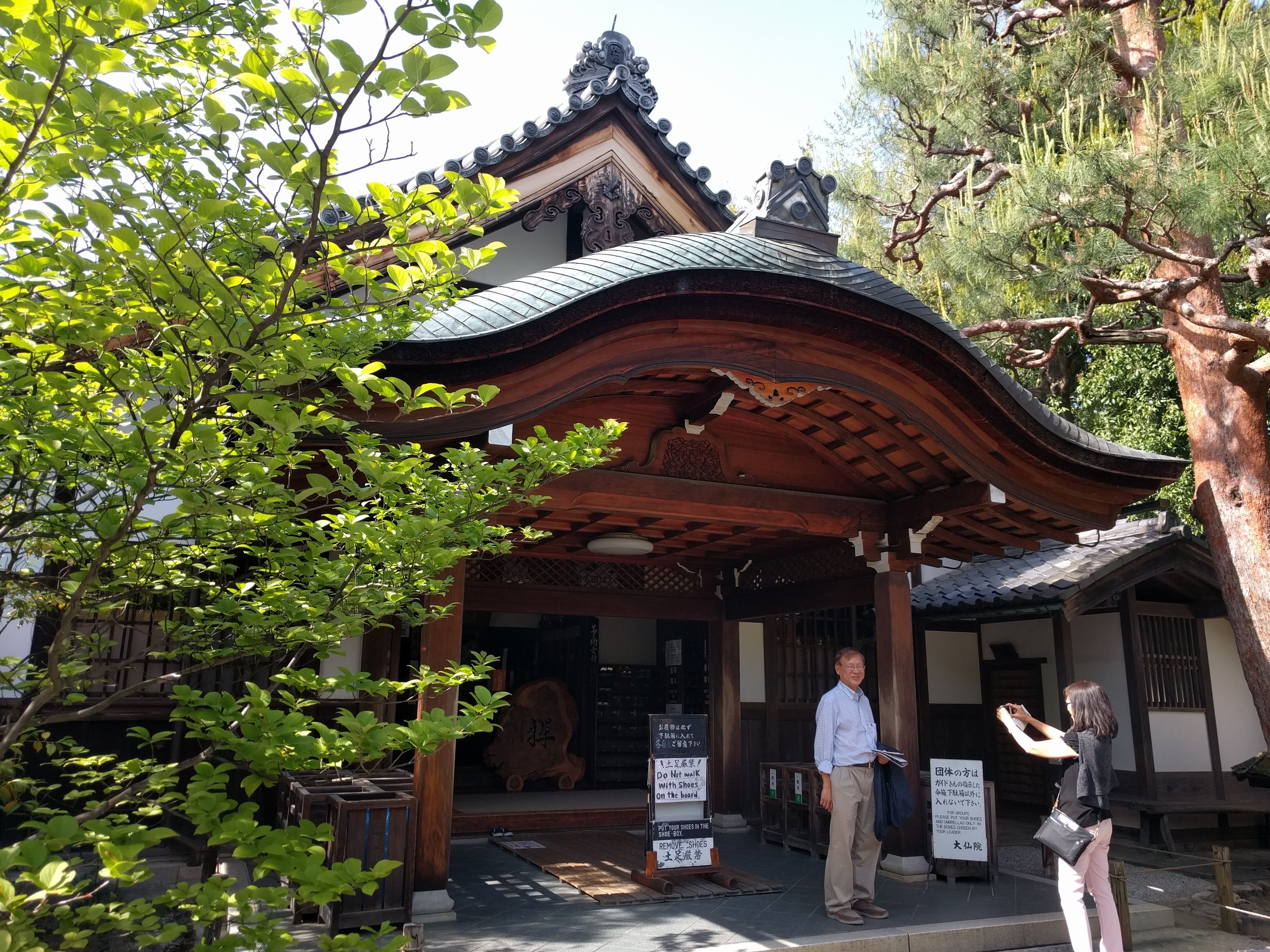 Day 7
Up and at 'em! The Tsukiji Fish Market Tour meant getting out the door by 7:15am (no problem for these two!). Mom and Dad loved touring with the same guide who happened to take me and my Maui 'Ohana. They got an in-depth tour of the inner and outer markets, tried some new foods, and met some other tourists who were also soaking in the Tokyo sights. After that we took the mandatory trip to Sensoji Temple in Asakusa.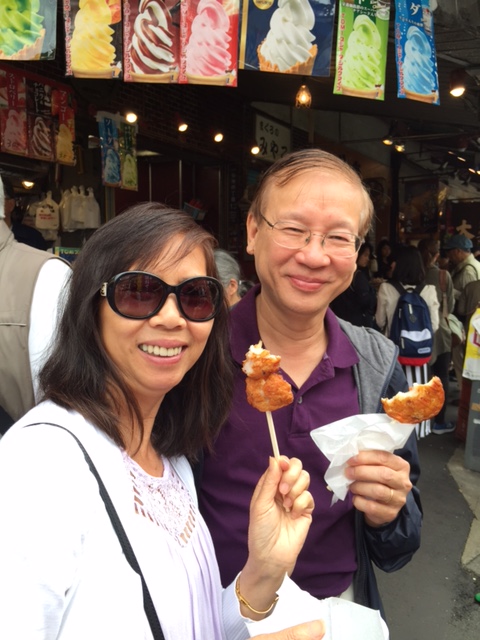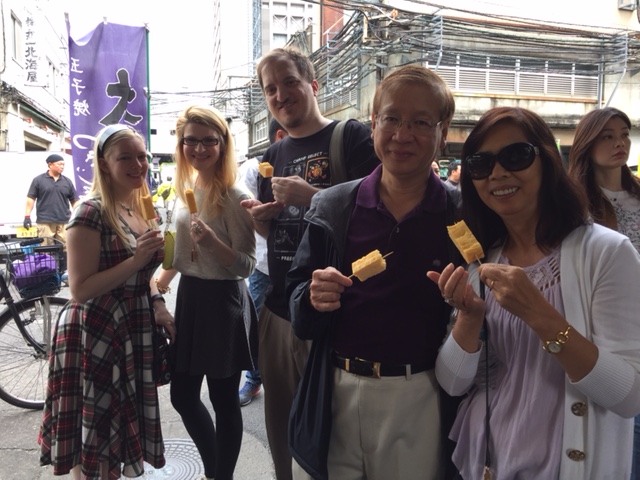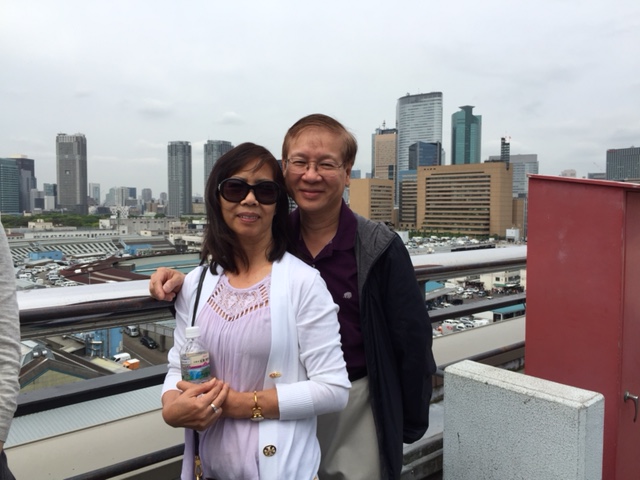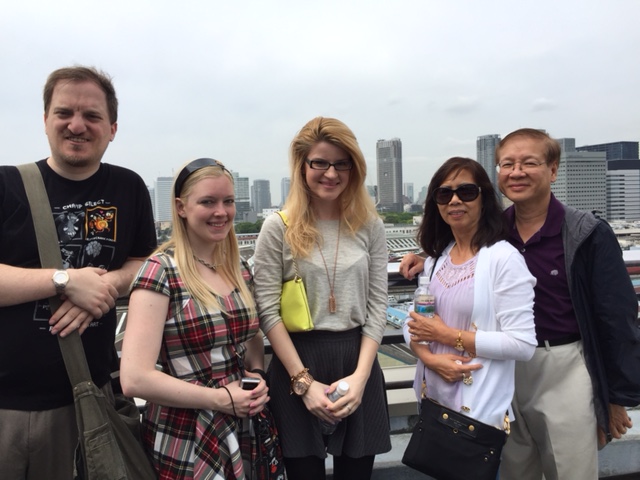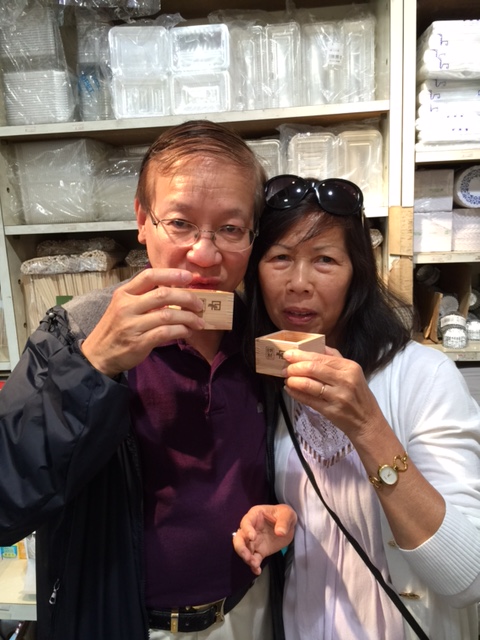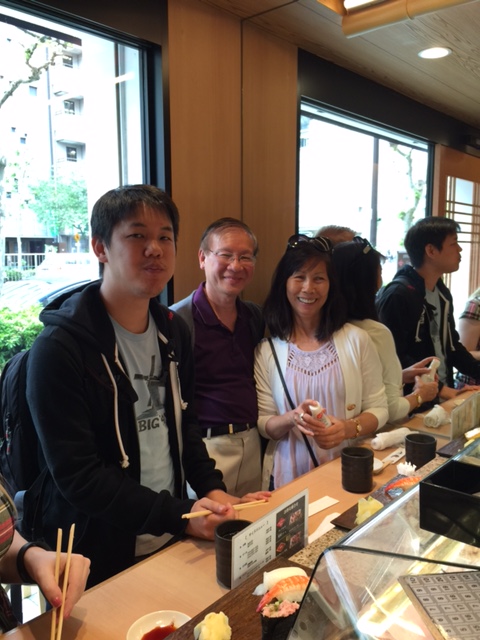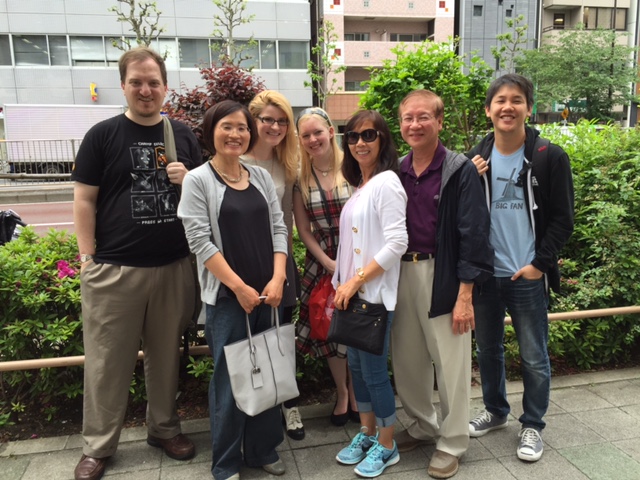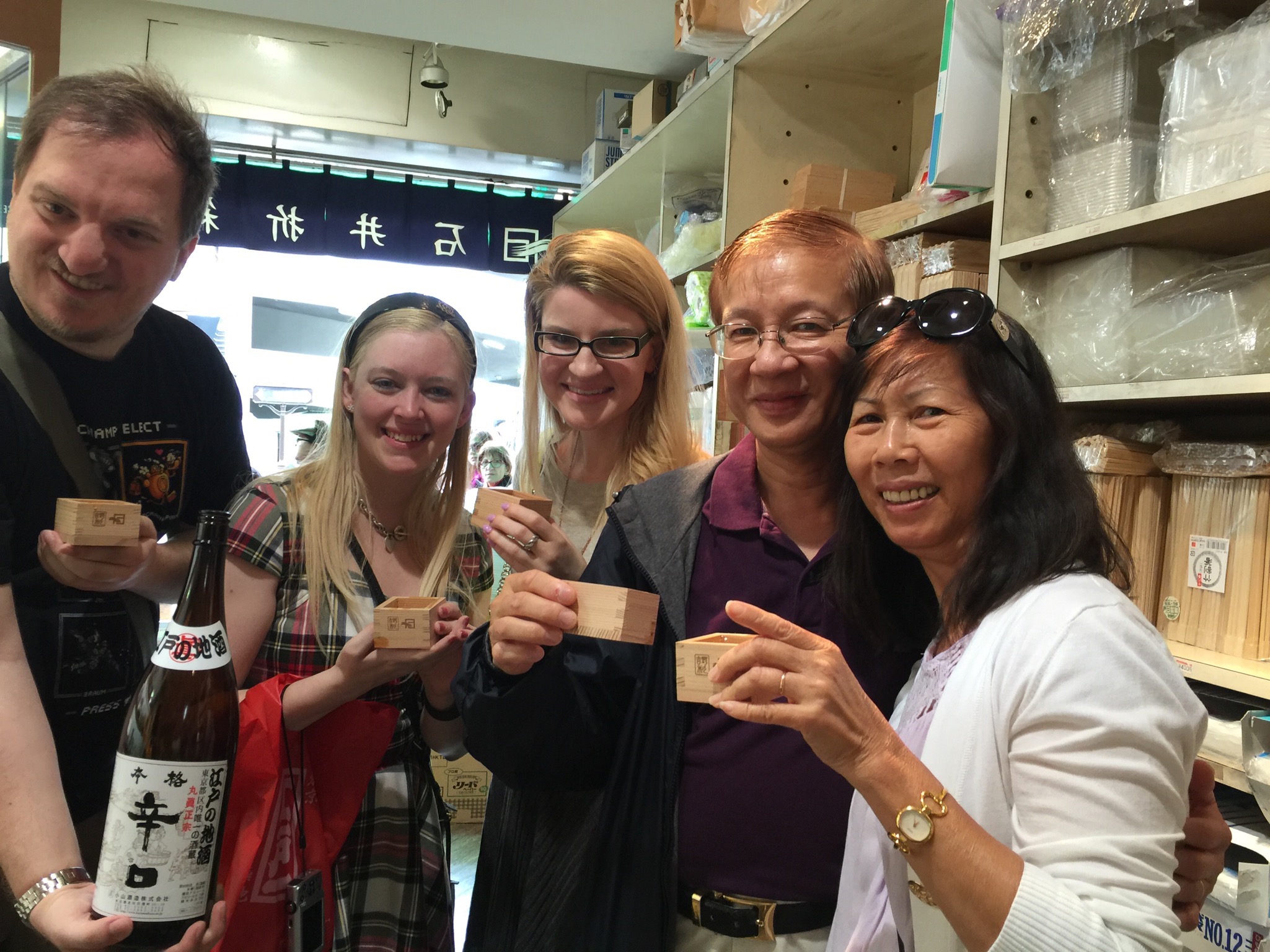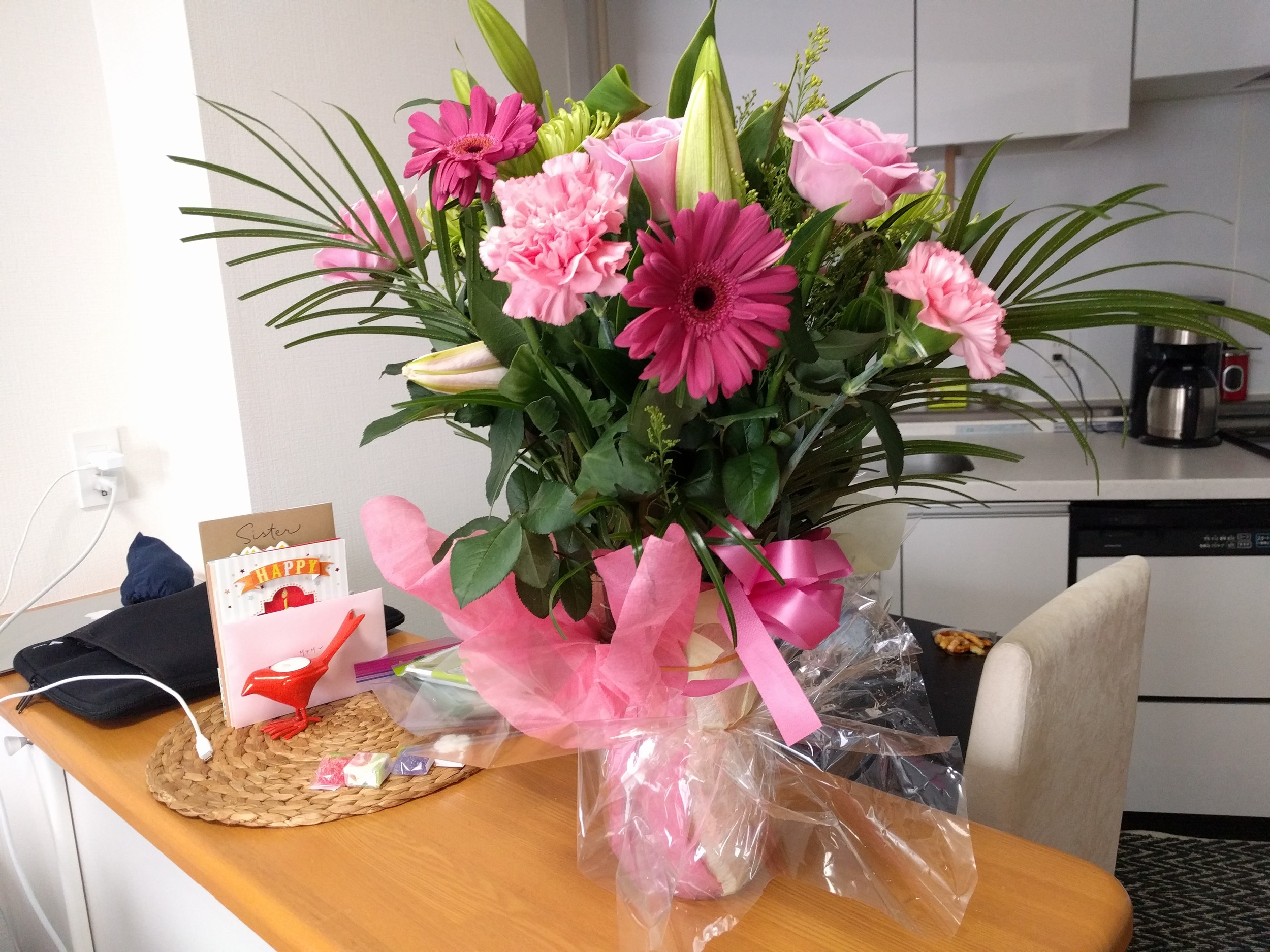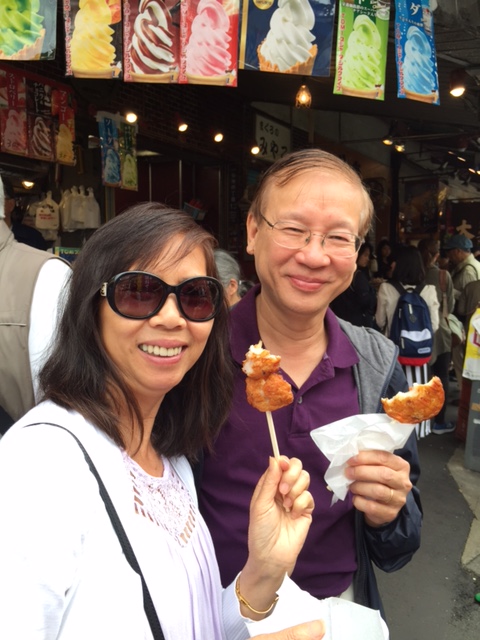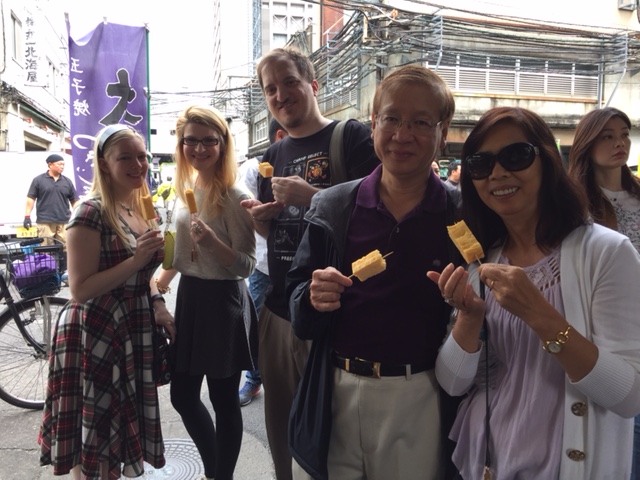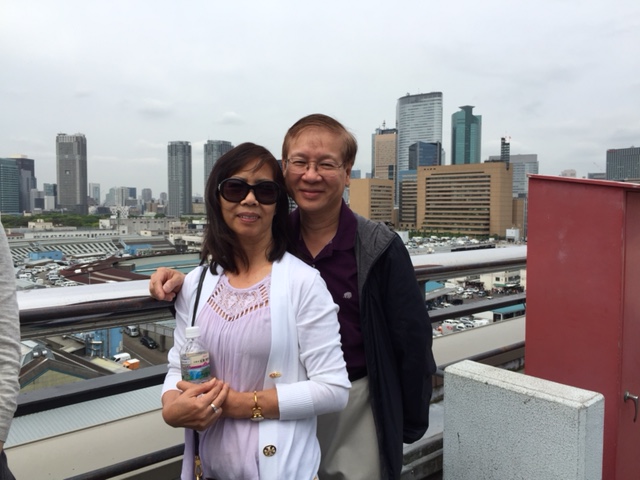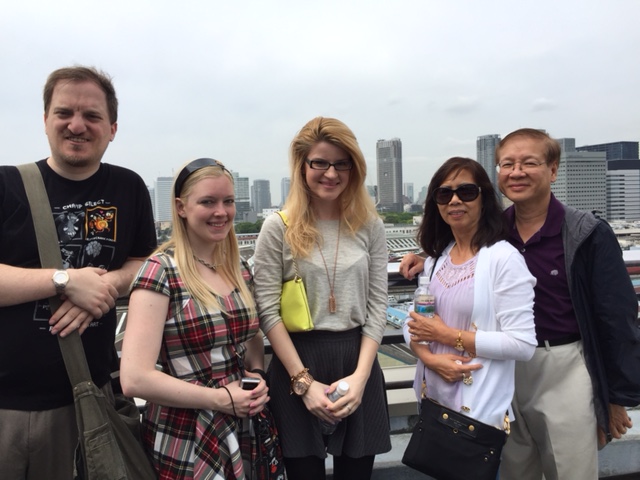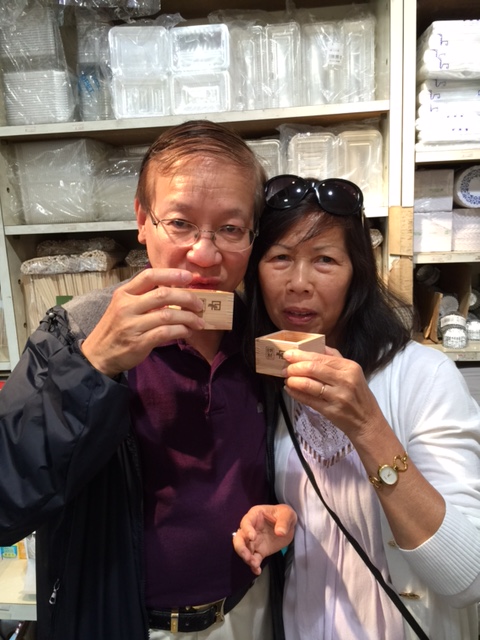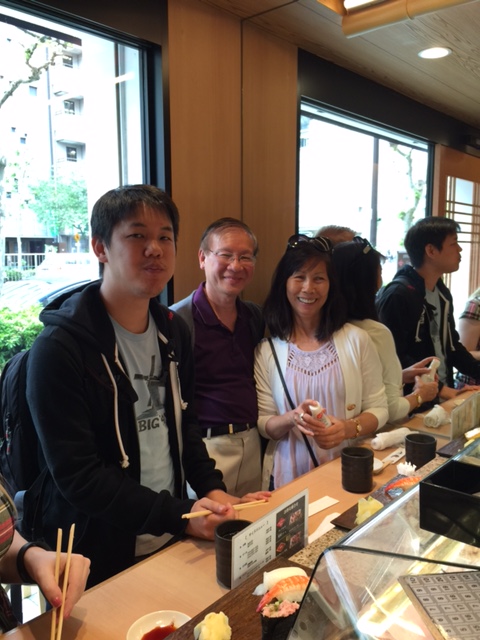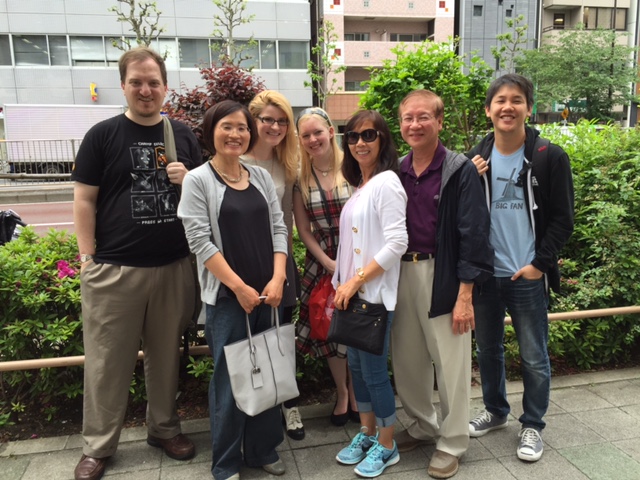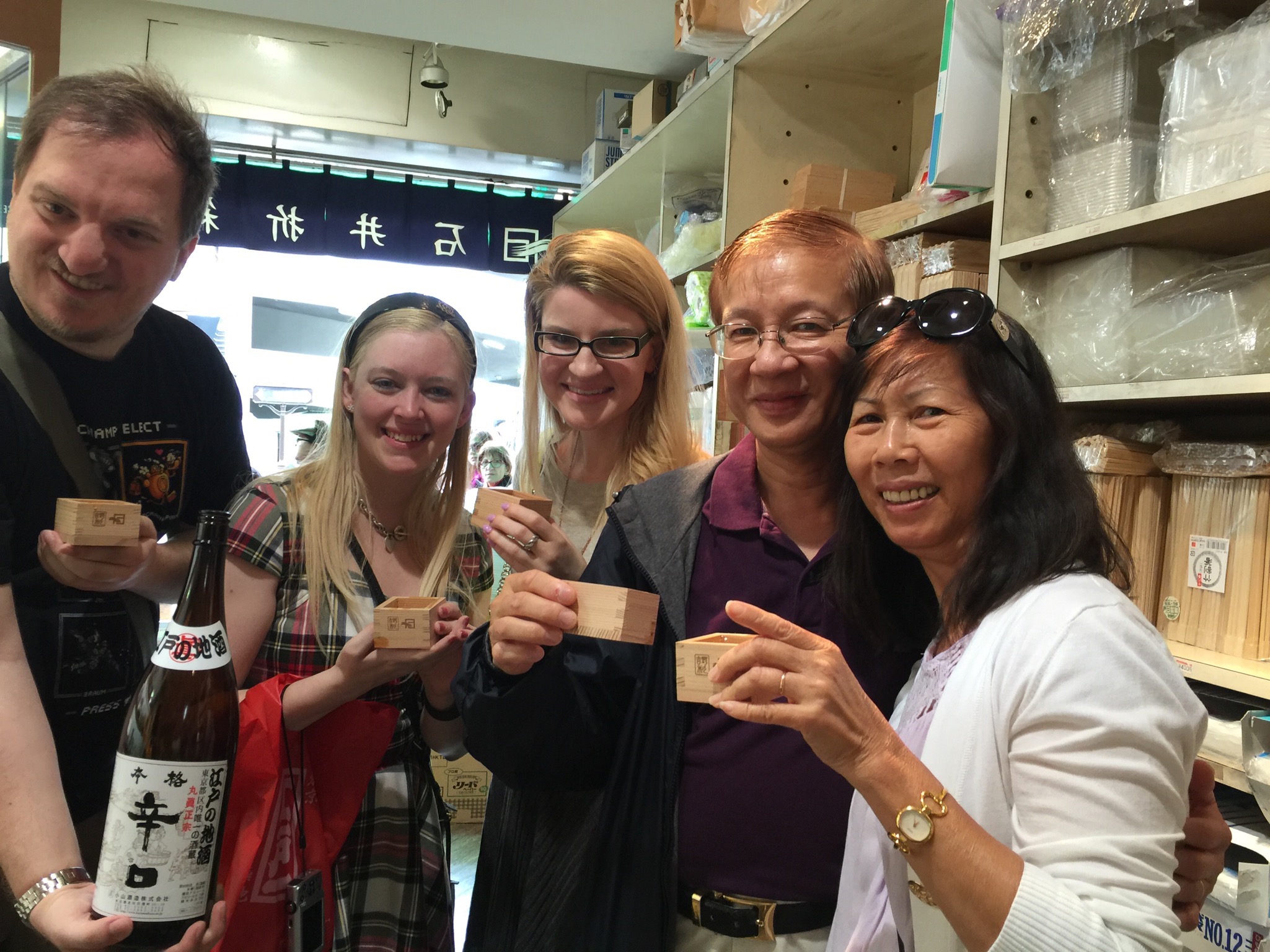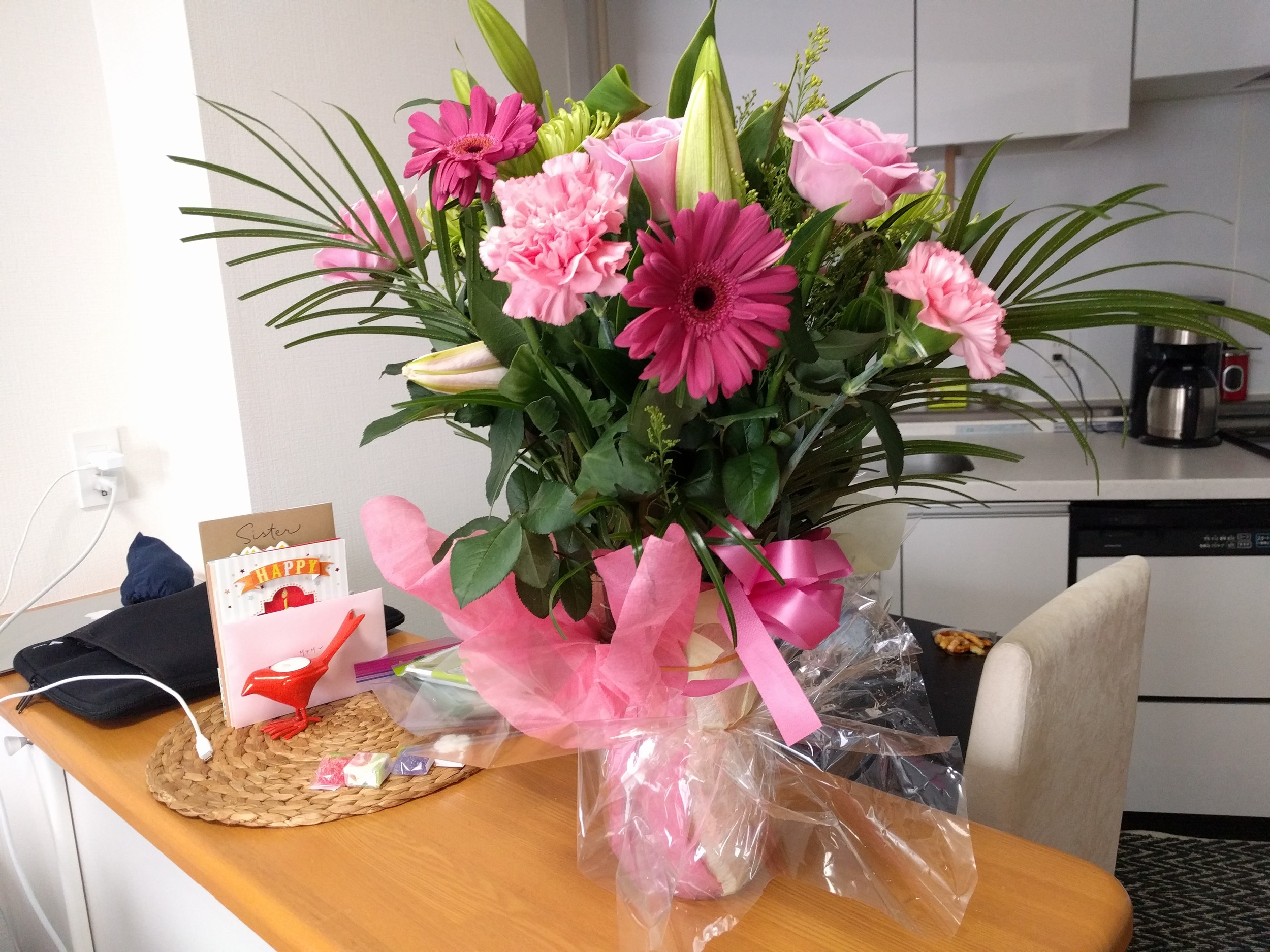 Day 8
On this gorgoues day we visited Shinjuku Gyoen, a huge garden in the middle of Shinjuku. This became one of Mom and Dad's favorite spots, as the garden was quite extensive and included a French rose garden, English garden, and traditional Japanese garden to meander through. Then we took them to see Tokyo from the 45th floor at the Government Metropolitan Building. We even had them try stand-up steak! It was delicious and a fun experience. And then - Robot Restaurant. It's a pretty crazy, loud show so we weren't sure how they'd take it but... they loved it!!!