Our trip to Vietnam was filled with many diverse towns and new experiences. Tim's cousin, Anh Binh, and his family - Chi Ha, Lun, and Ro - allowed us to stay with them during our days in the big city. They could not have been more hospitable! From treating us to countless meals, arranging and booking our tours and itineraries, loaning us their personal driver for five days... it was really quite amazing! They are definitely what made our trip to Vietnam so special and unforgettable.
Here is an account of our travels by city.
Ho Chi Minh City
We really got to know the layout of the city through our drives from home to the city center. That's where the locals like to go to hang out and have coffee (Highlands Coffee, specifically). Btw, Vietnamese iced coffee is delicious! We spent Christmas in the middle of the city's hubbub. There were tons of people eating on the streets, people-watching, strolling through the busy shopping district, and enjoying the beautiful lights. Here we enjoyed many delicious Vietnamese meals and got acclimated to the pace of life in Ho Chi Minh City. I think I was most impressed by the hordes of motor bikers who fearlessly amassed the streets everyday.
We even got to be there for Lun's birthday!
Mekong River Delta
We took a tour bus and spent two days and one night in the Mekong River region (thankfully it wasn't mosquito season). This trip included the opportunity to boat down the Mekong River, taste local honey, watch coconut candy being made, go to a floating market, and meet some other travelers. For me, experiencing the floating market was especially memorable. We remained on our touring boat while smaller boats full of fresh fruit, coffee, and even breakfast foods pulled up alongside and looked for interested customers. I never thought I'd be able to say that I was on the great Mekong River!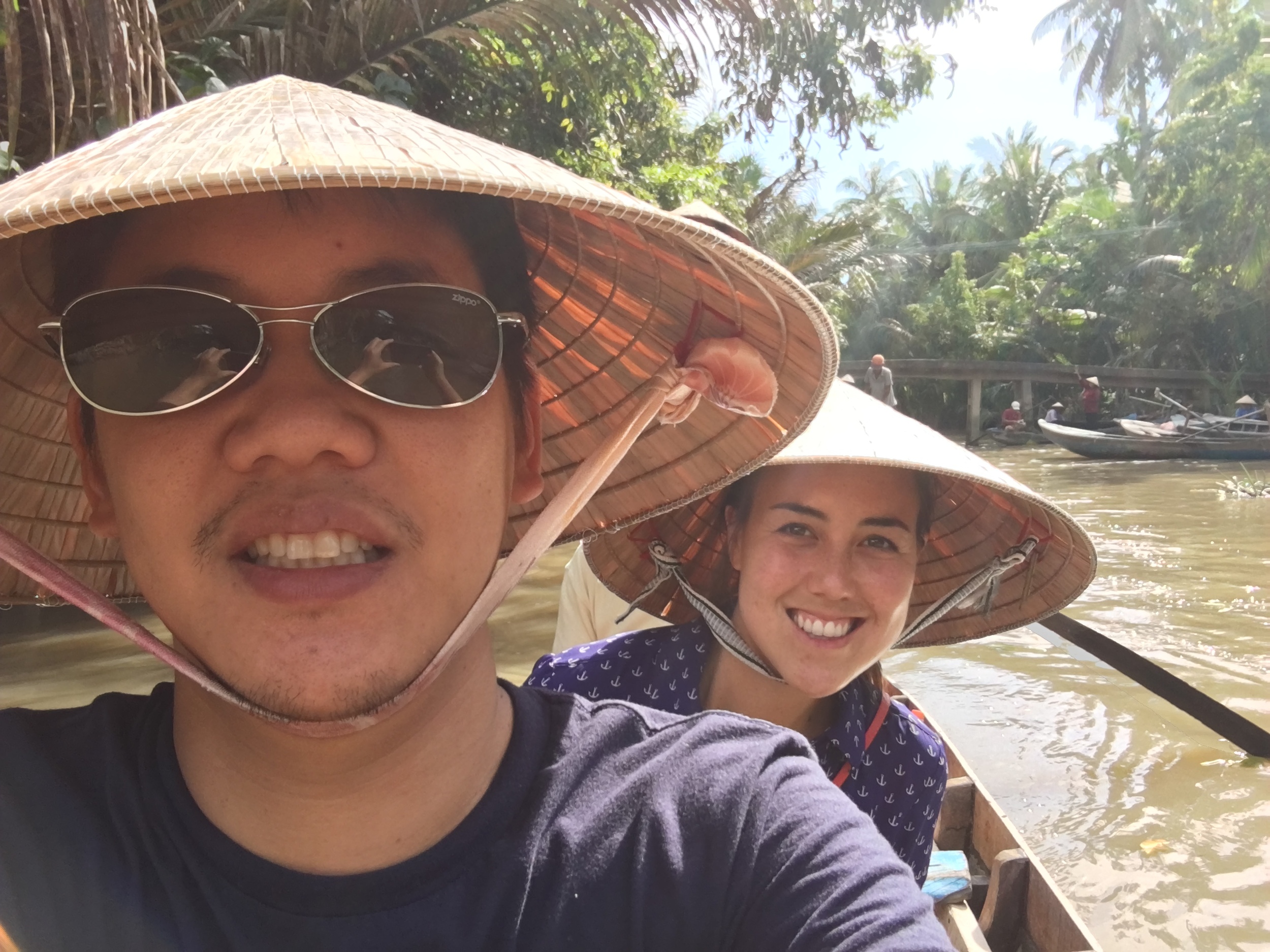 Mui Ne
We took a road trip with Anh Binh's driver over the next five days. Each day of driving was an average of three hours and we were so grateful to have someone else in charge of navigating the roads. Mui Ne's claim to fame is their beautiful red and white sand dunes. I thought the white ones were spectacular but apparently it's the red ones are more rare. We enjoyed running up and down the dunes and taking some fun shots. Another amazing part about staying there was that we had beachside accommodations. We took advantage by jumping in the warm Vietnam waters and people-watching on the beach.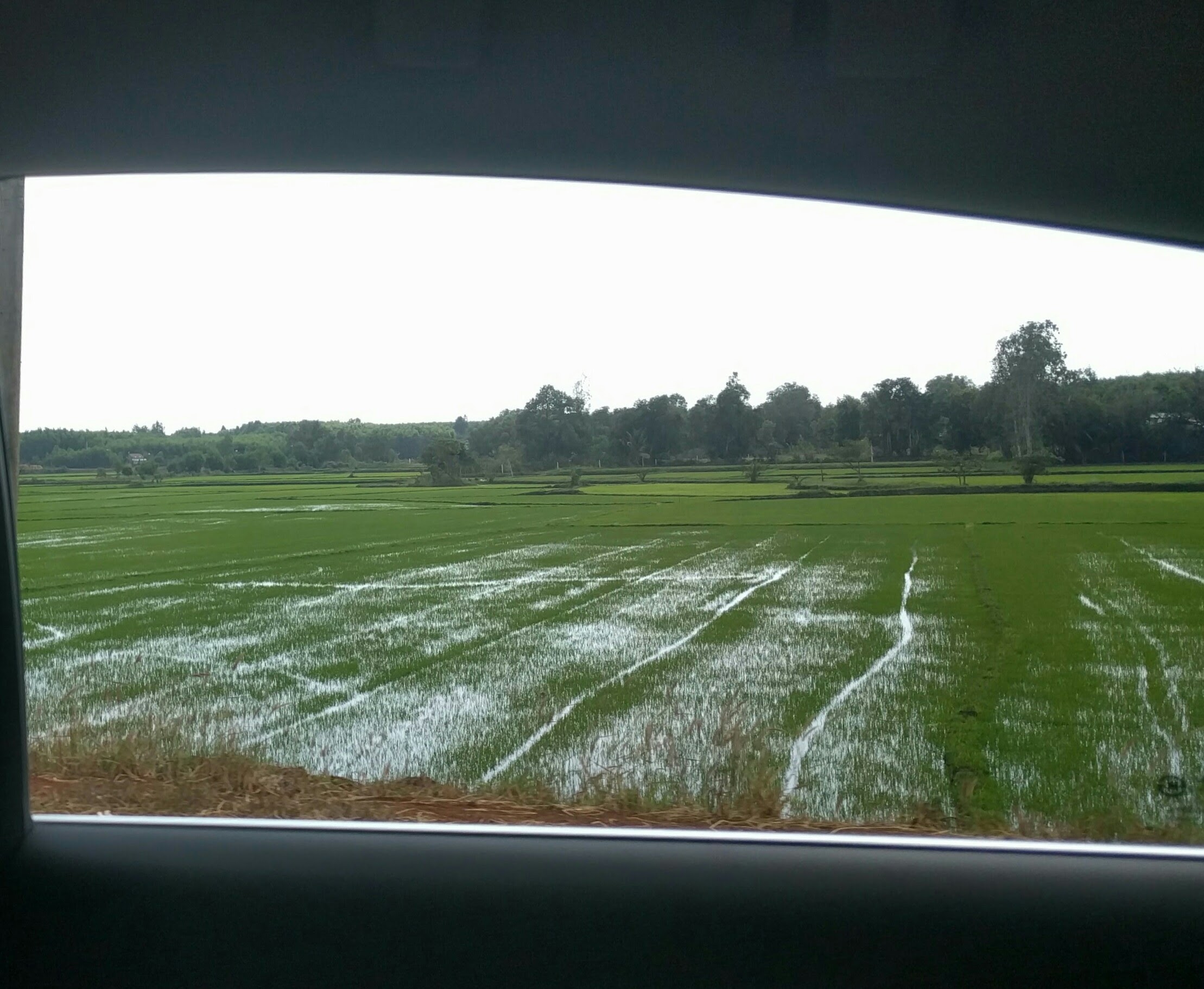 Nha Trang
The next stop was the beachy city of Nha Trang. We greatly enjoyed our trip to the popular iResort, which is a mineral and mud bath resort. At first I was a little grossed by the slimy sludge but by the time we graduated to the tea bath, waterfall spring, and pool, I was in heaven. Wish we had photos to share but I'm pretty sure our phones wouldn't have survived. Anh Binh had told us that Nha Trang was a big getaway destination for Russians and boy was he right. All of the signs were in Vietnamese first, Russian second. Many of the shops on the main strip were also owned by Russian shopkeepers.
One highlight from this party of our journey was our sunny, relaxing boat trip out to a nearby island. There were plenty of pretty fish to see, although we didn't appreciate the small jellyfish that overwhelmed us from time to time (small stings). Turns out that many Germans also enjoy Nha Trang; we were one of the few non-Germans on board.
Da Lat
The final stop on our road trip was Da Lat, the very place Tim's mom used to live when she was younger. It was a very charming little town with lots of French architectural influence, tucked away in the mountains. Its' location meant that it was much cooler than the rest of the country; a nice break from the heat. In addition to roaming through the night market and visiting some beautiful flower gardens, we also went to a few hidden parks. One, Dalat Star, was full of giant sculptures carved right out of clay in the ground! Datania Falls was beautiful but the most memorable part of this adventure was riding scooters on rails that traversed the steep hillside. The only mechanism for slowing down was using your hand brake and you went FAST!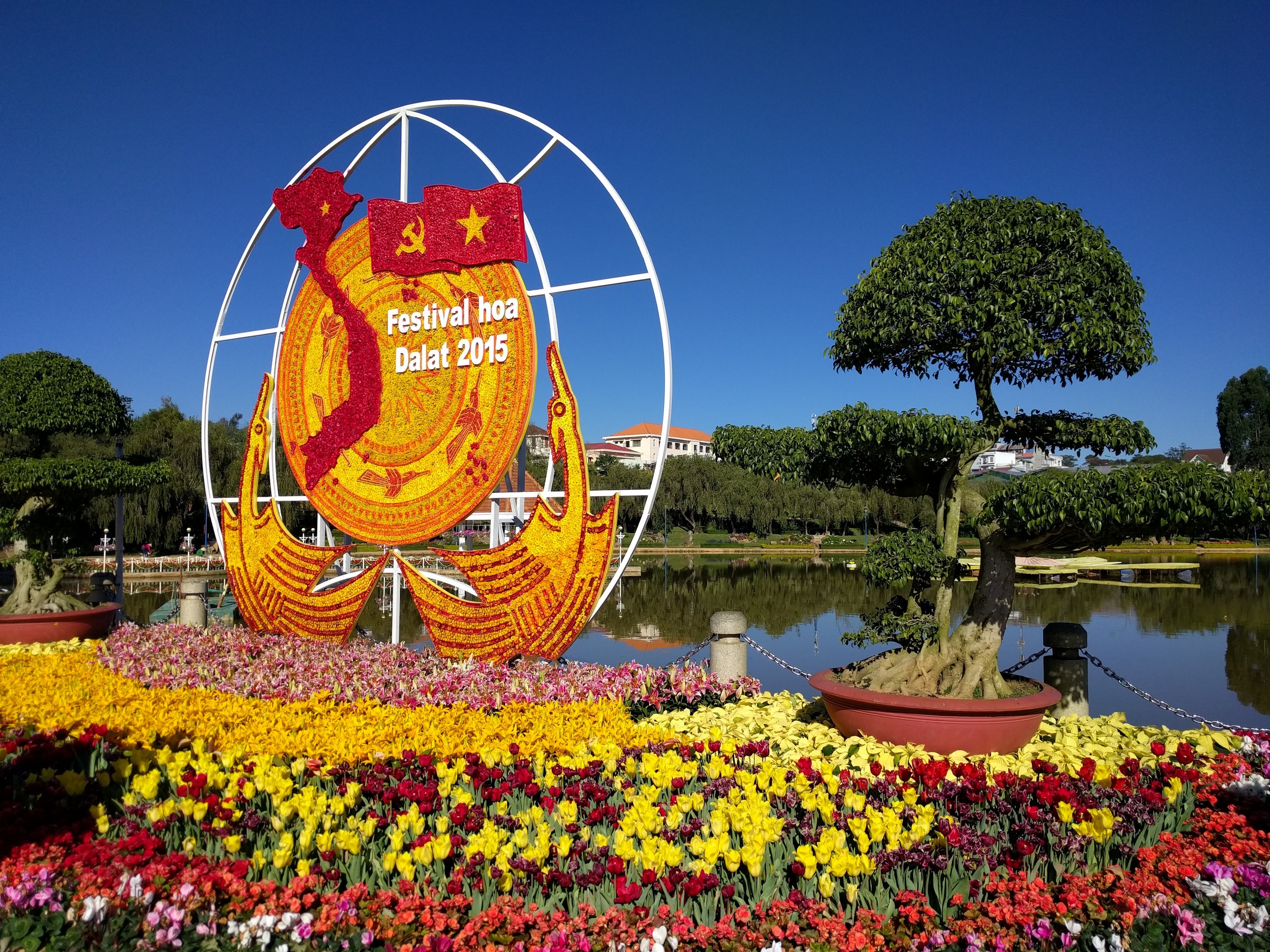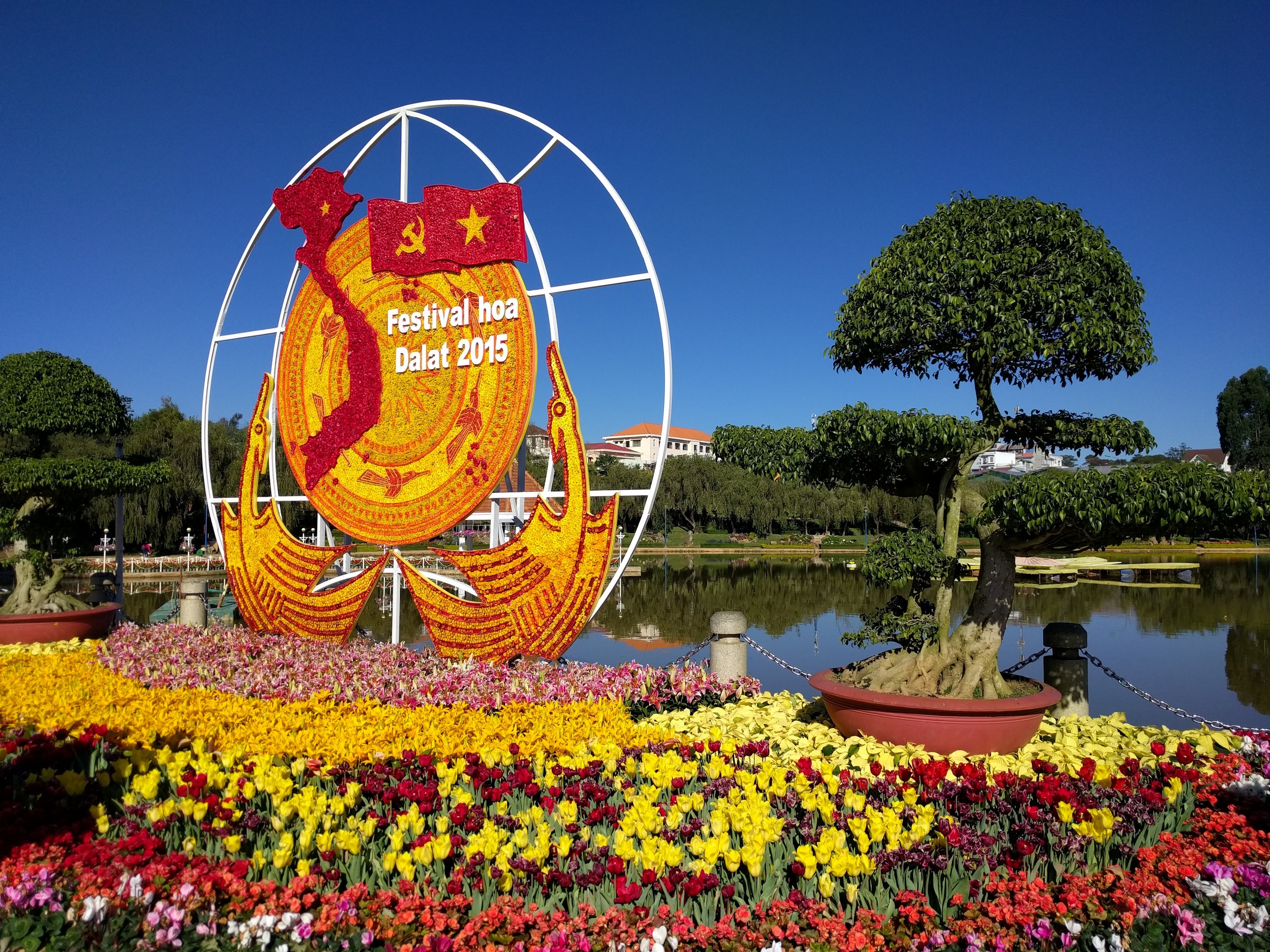 After Da Lat we returned to Ho Chi Minh City for a night and then we were back on the plane. What an unforgettable trip to a beautiful country.