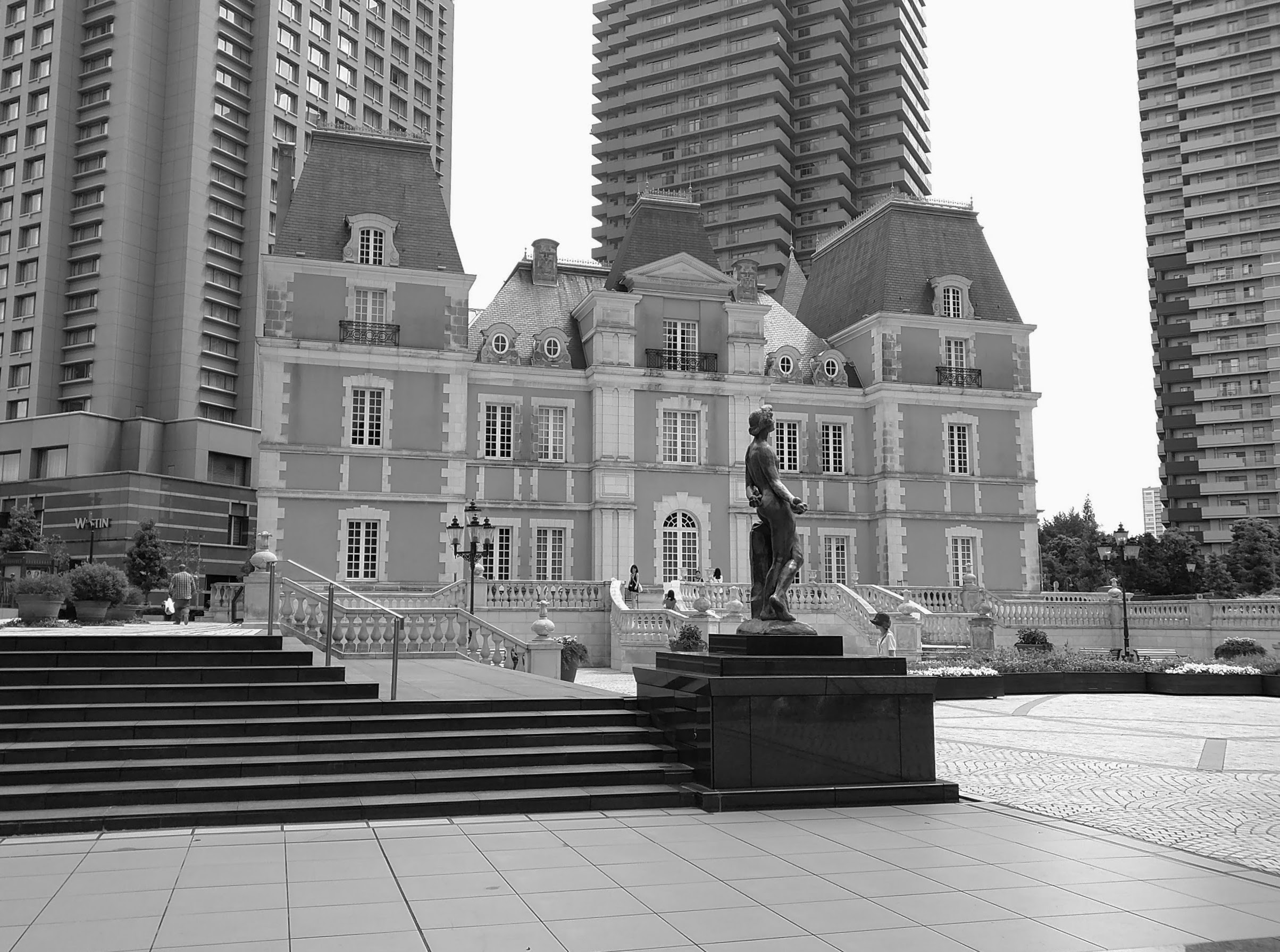 We live a few steps away from a shopping complex called Ebisu Garden Place. It's so convenient and so fun to have this right next door. In addition to having a Mitsukoshi department store (including a full supermarket on the basement level), post office, convenience store, pharmacy, Starbucks, Baskin & Robbins, and La Table de Joël Robuchon (two Michelin stars!) we get free entertainment. So far I've seen hula shows, violin performances, and outdoor summer movies.
The central plaza is also a great place to study or read after school. It's full of little kids running around and being adorable while their moms socialize. I try to listen to the kids' conversations to see if I can understand any of it (I'm not even on the five-year-old level yet!).
Last night we ate some ice cream and watched a summertime yoga lesson.
Ebisu Garden Place wa tanoshii desu to omoshiroii desu!