Two of my classmates, Angela and Kim, wanted to attend Asakusa's Summer Lantern Festival and I was excited to join. This is one of the many festivals that occur in Japan's summer season. So much celebration; we love it!
This particular festival - Toro Nagashi - involves writing a wish on a paper lantern and sending it down the Sumida River.
We wanted to find yukatas to wear to this event and it turns out that they are are making a comeback among Japan's younger generation. We fit right in! Angela and I met up early to find our yukatas, and to get help putting them on properly. Muzukashii desu! There are many pieces:
yukata (robe)
slip (one-piece underwear)
obi (big belt)
korin (belt with clips)
koshi himo (two sashes)
obi-ita (stiff board worn under the obi)
belt ornament
geta (sandals)
Wrap, fold, tie, braid, done!
For a detailed tutorial click HERE.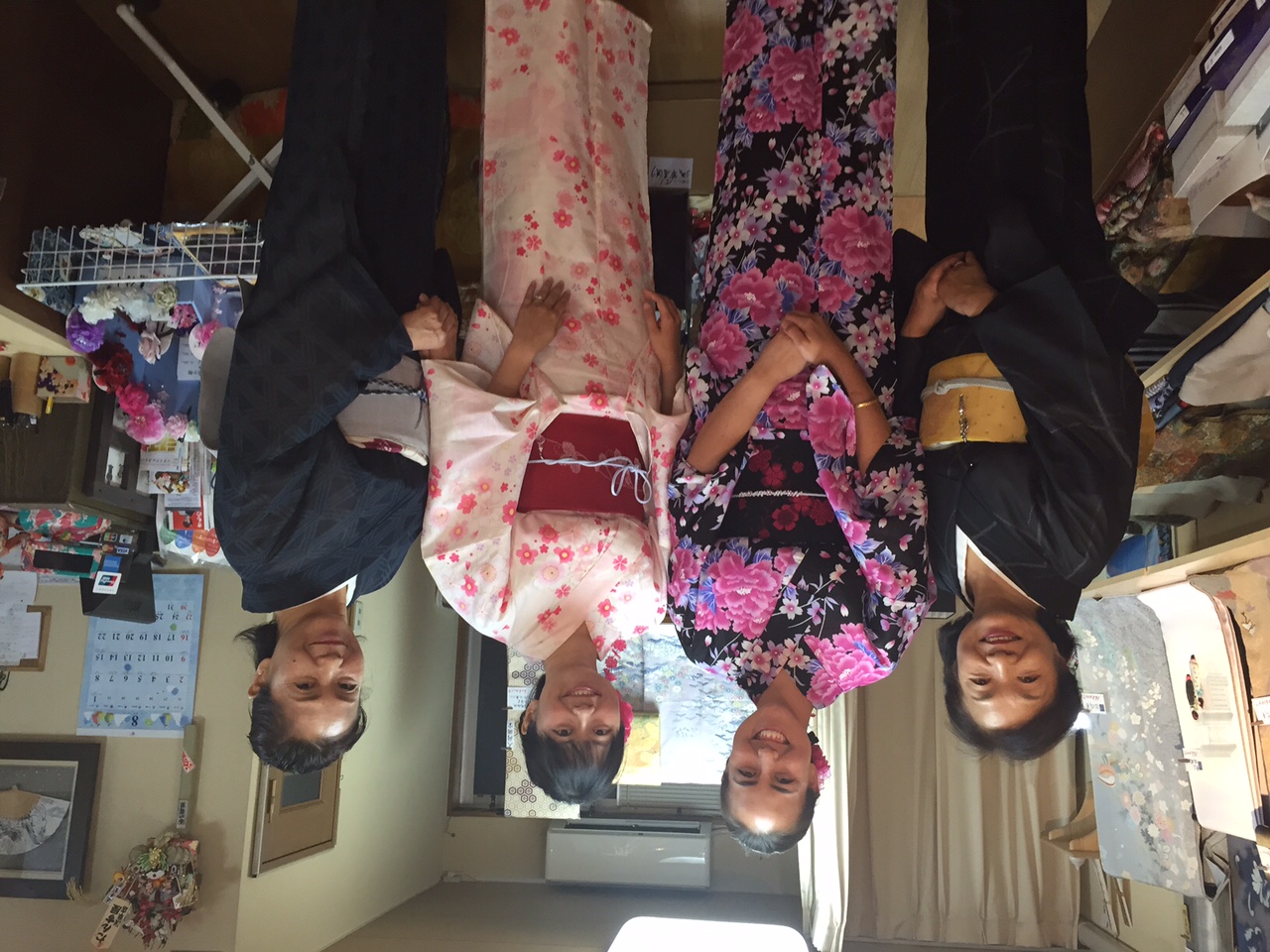 Then it was time to assemble our toro, write our wishes, and join the long line waiting to set their lanterns free on the river. After about an hour our wait was over. Sets of ten people stepped up, placed their lanterns in a raised water trough, and in an instant they were carried away. We tried to spot our lantern as it mixed with the others on the bumpy current but we lost sight of it rather quickly. Maybe the faster it goes the quicker the wishes come true!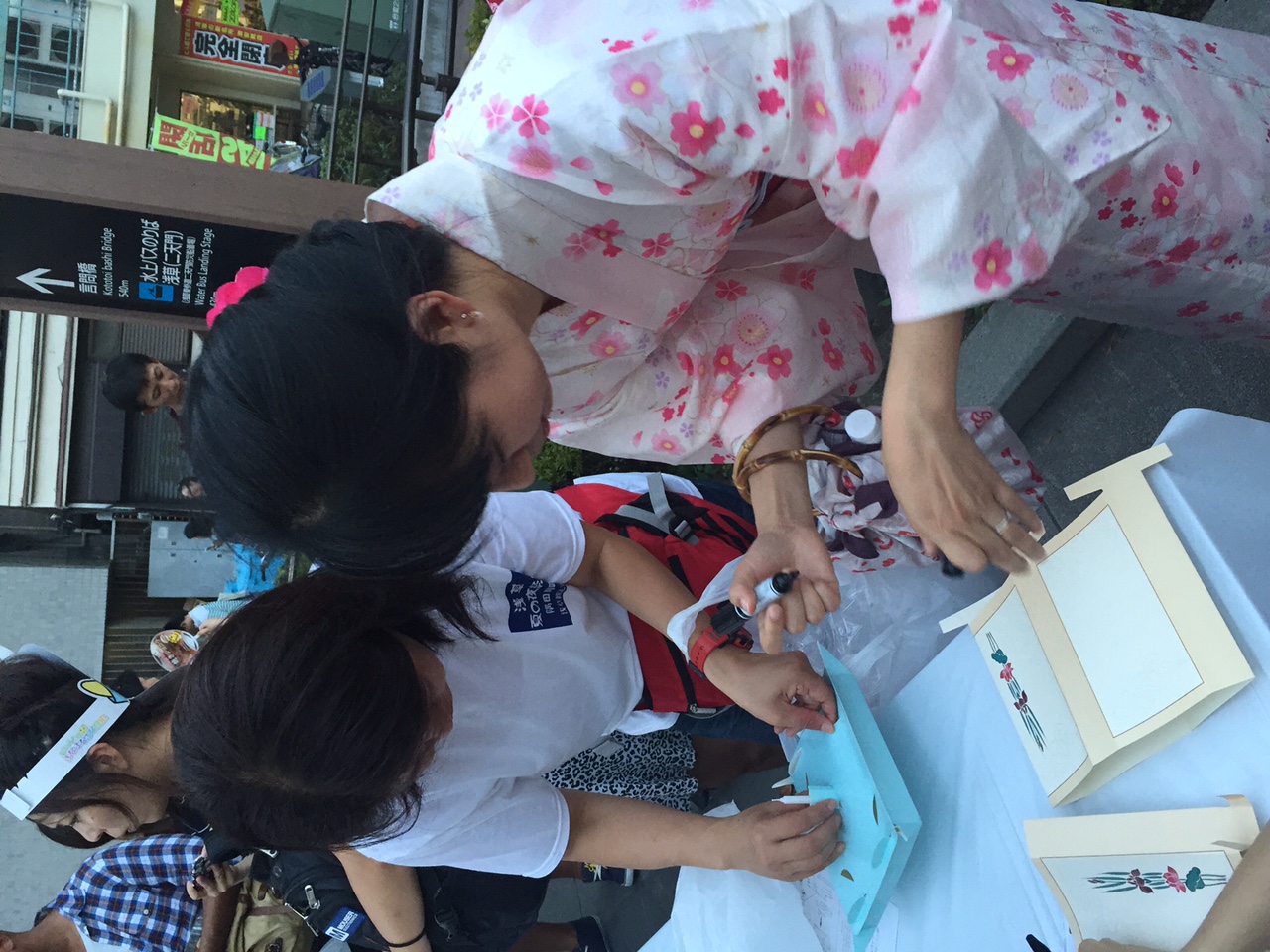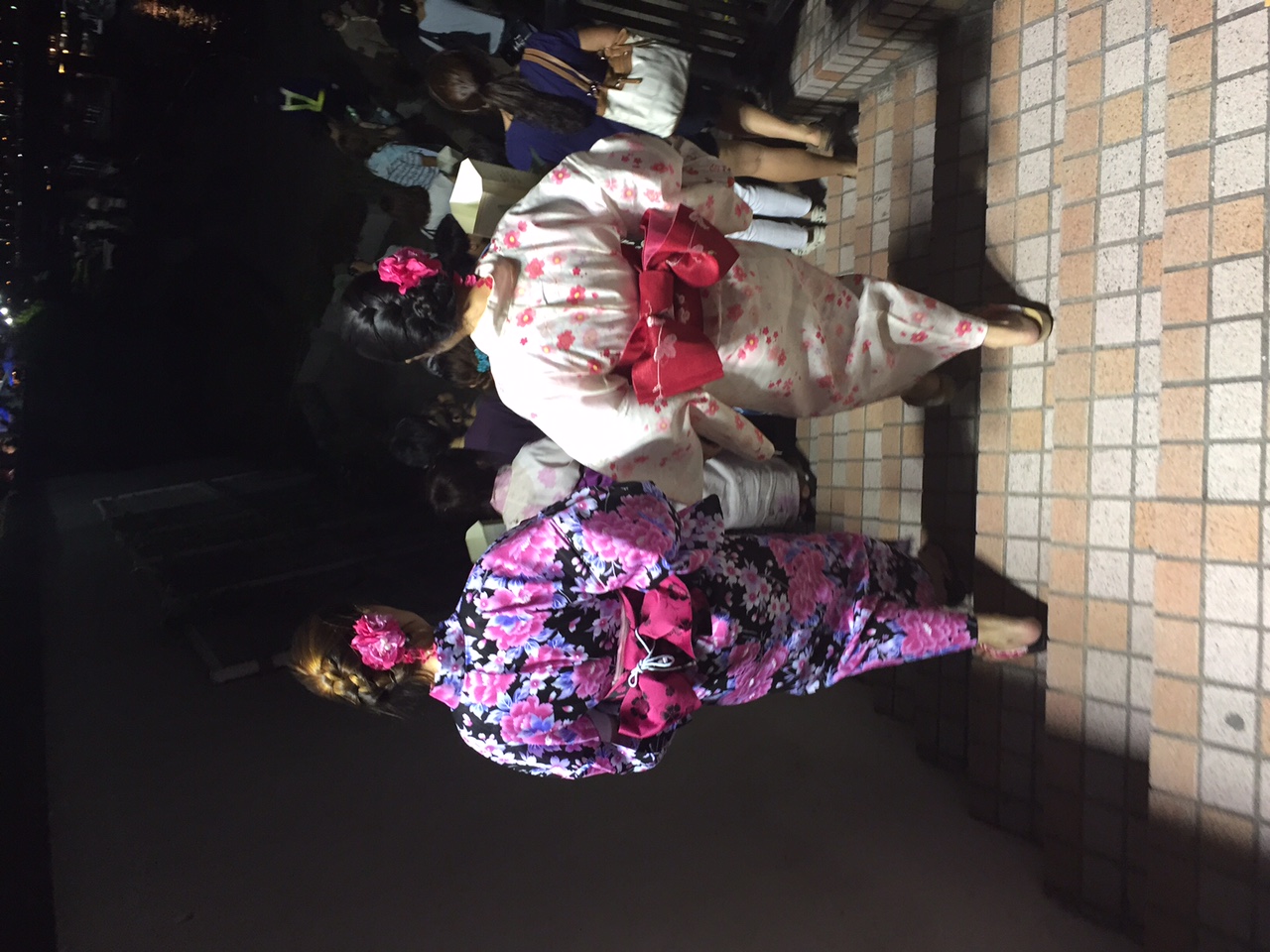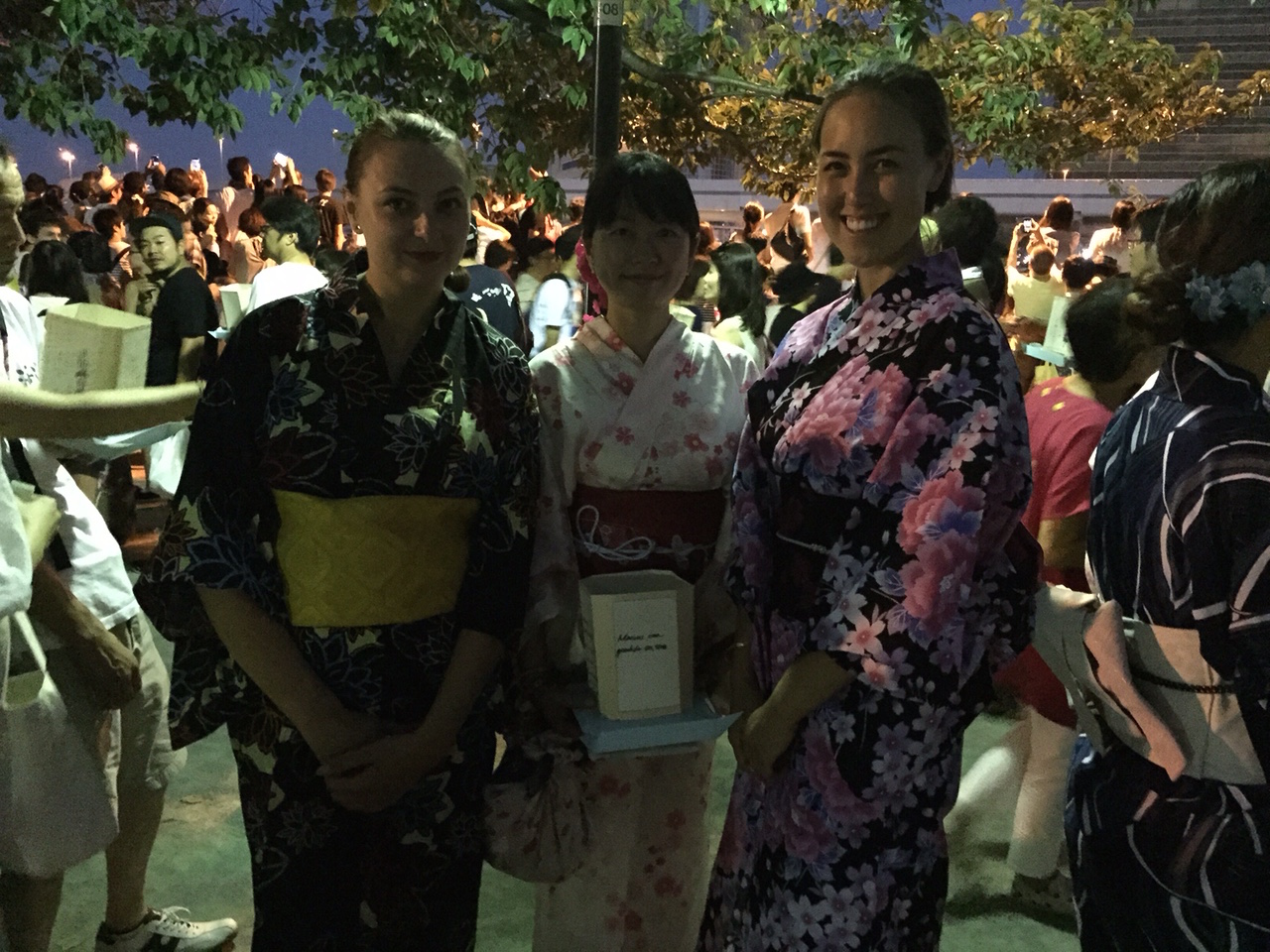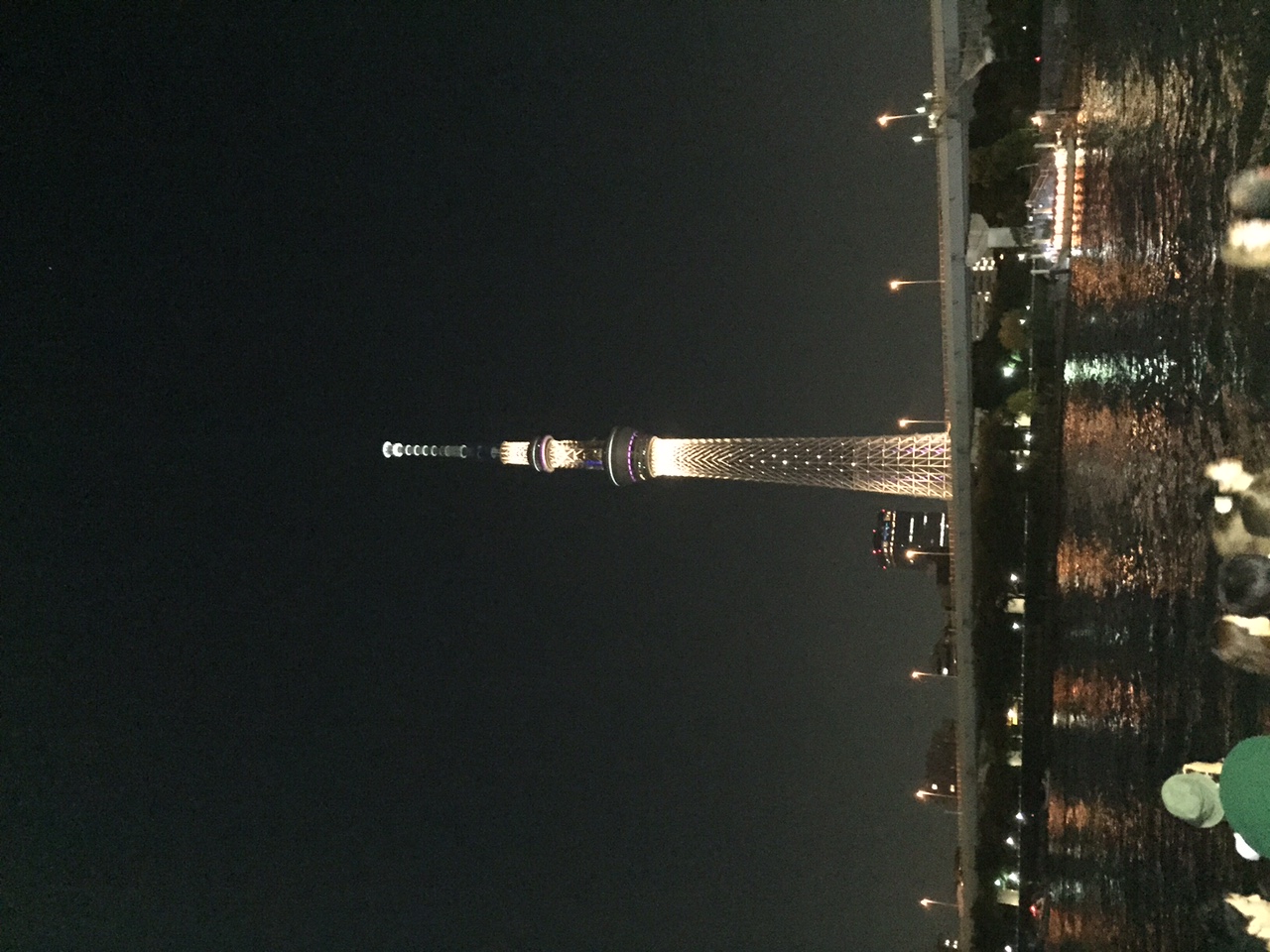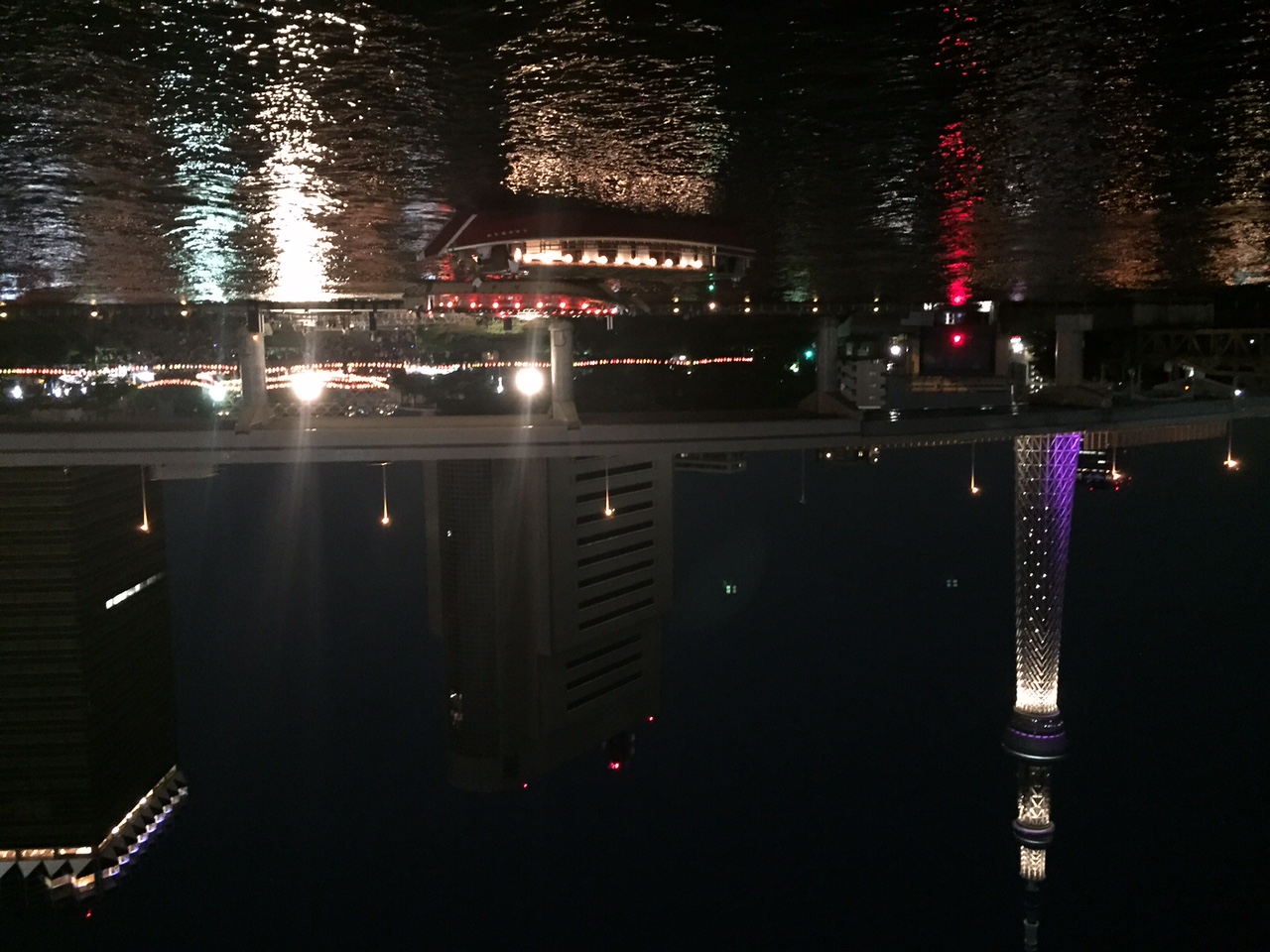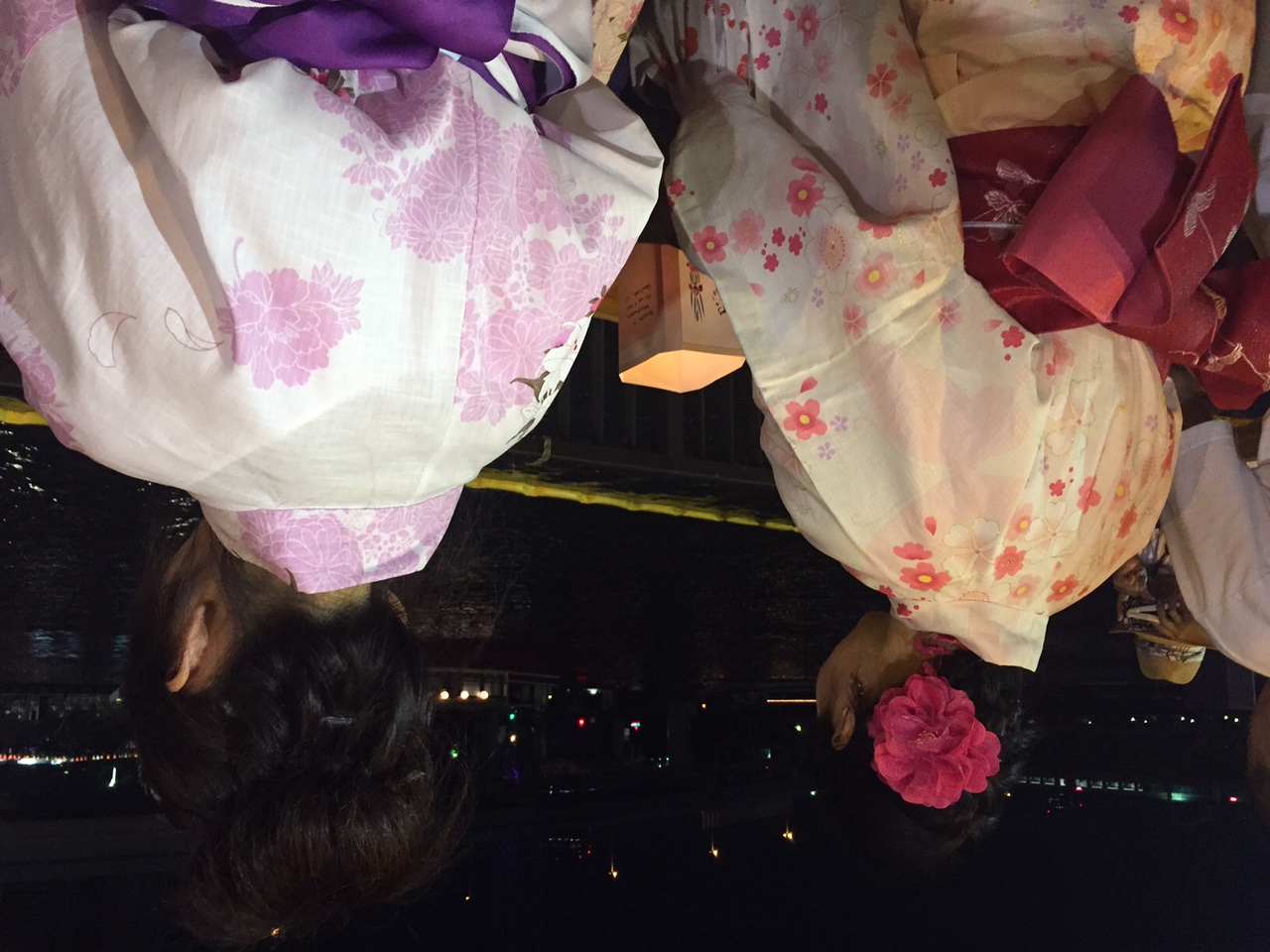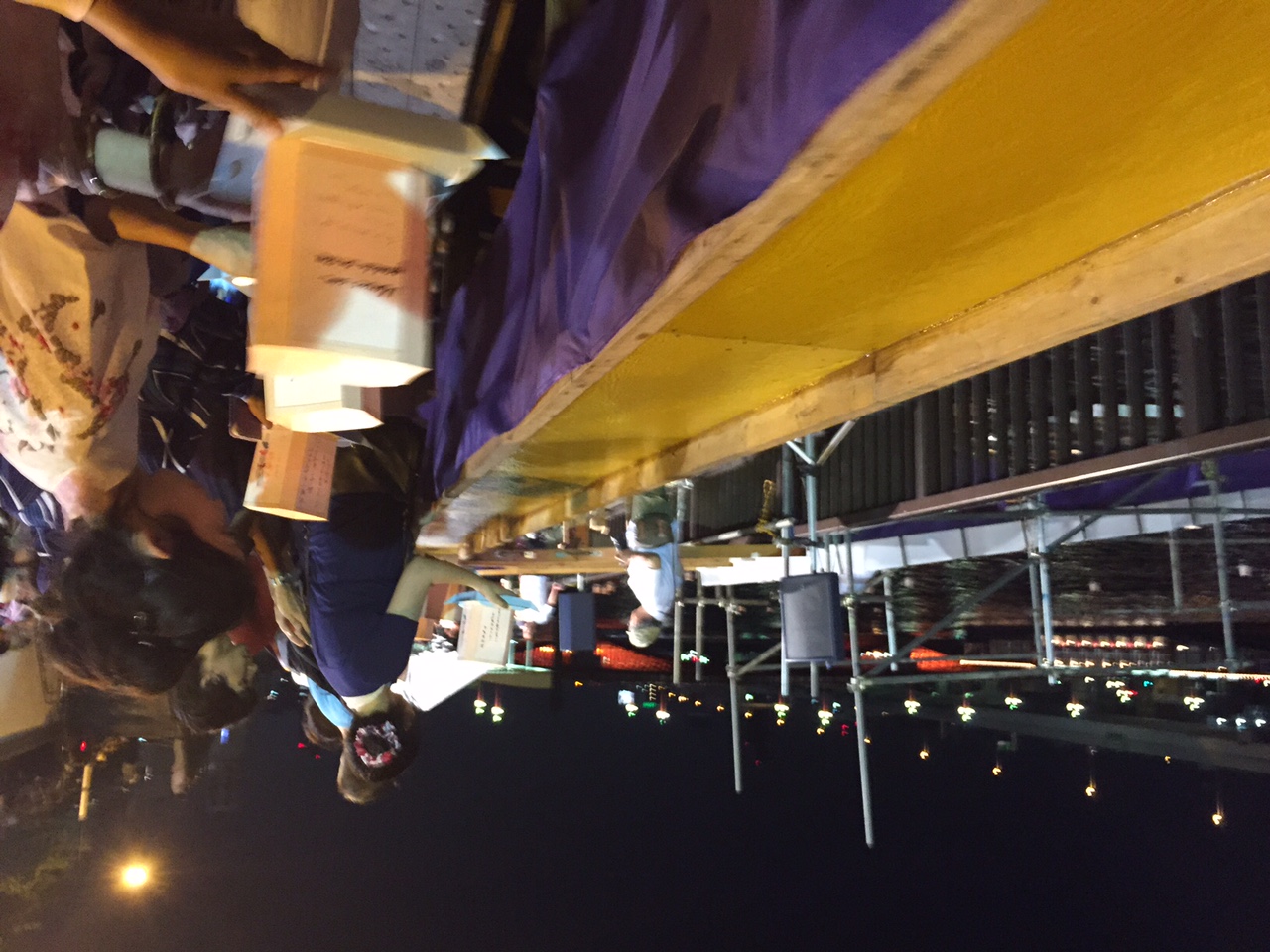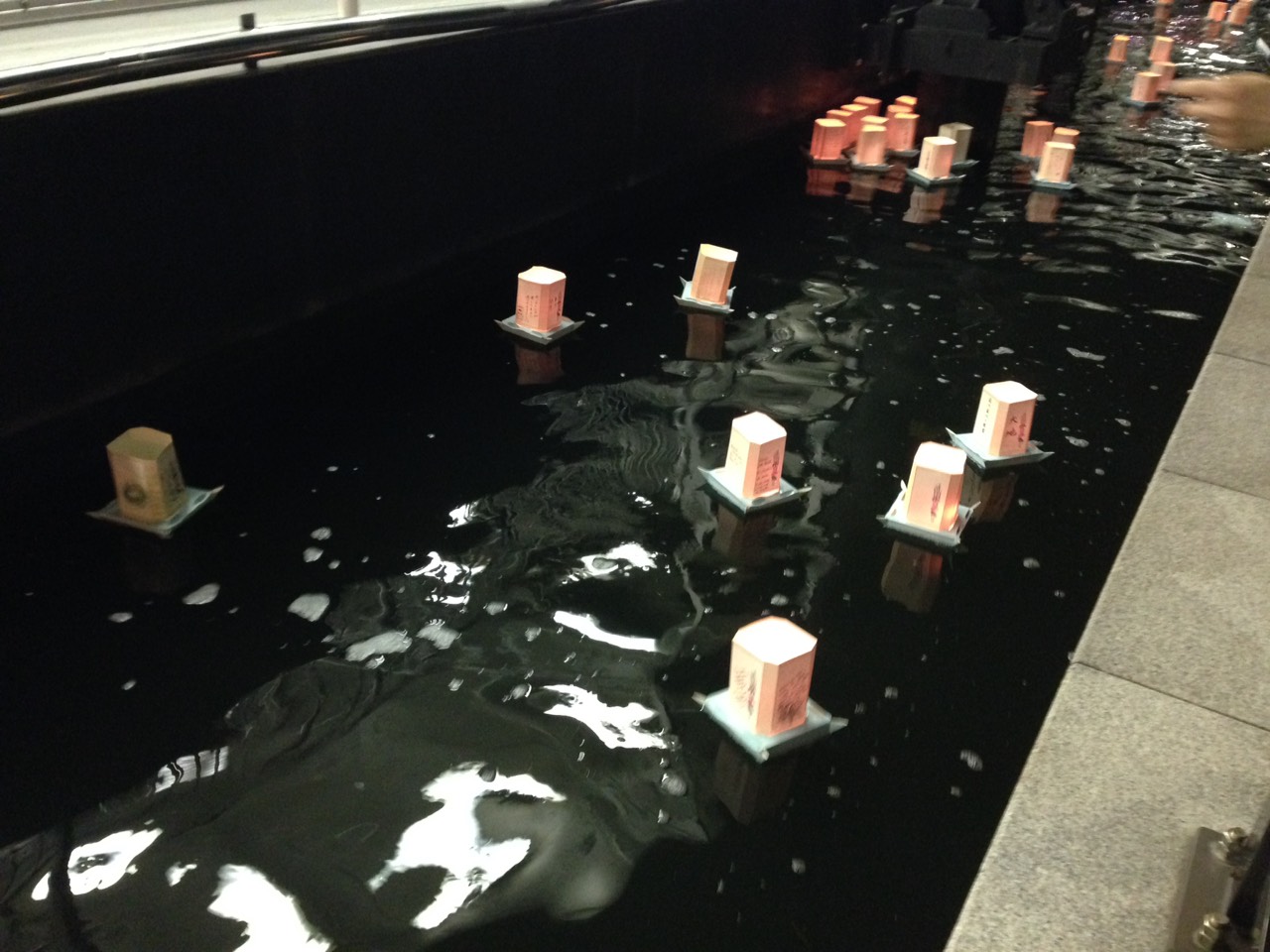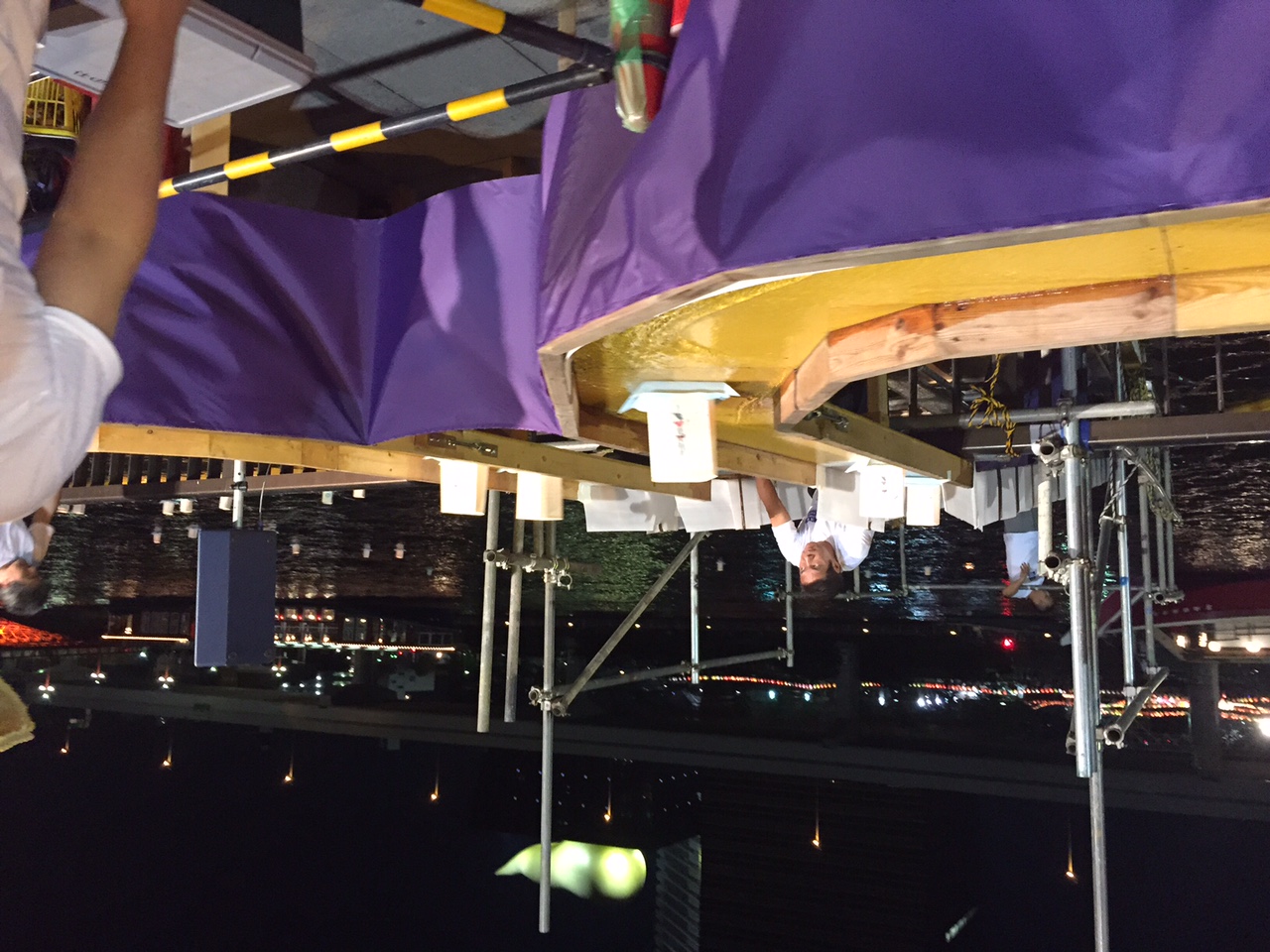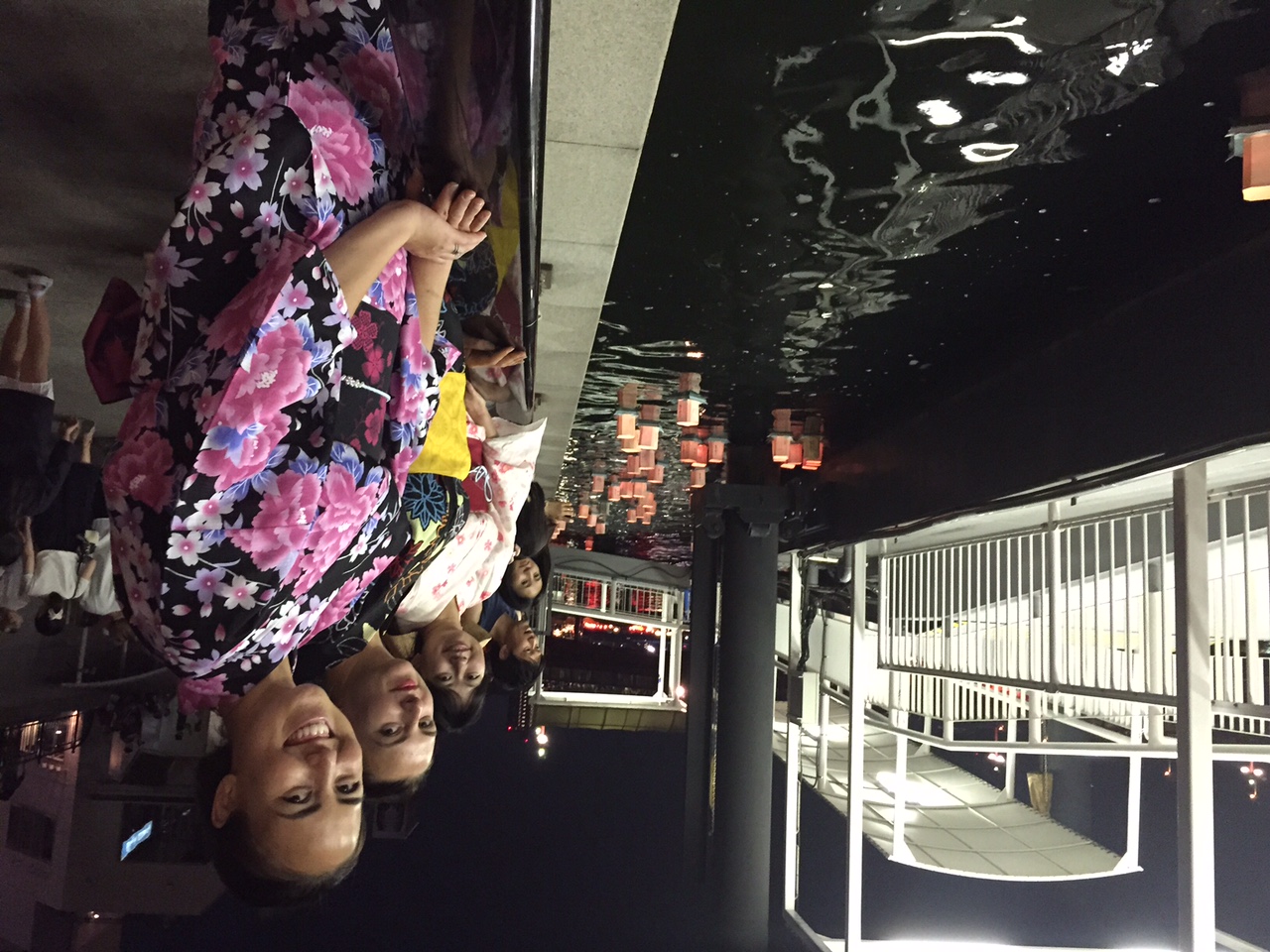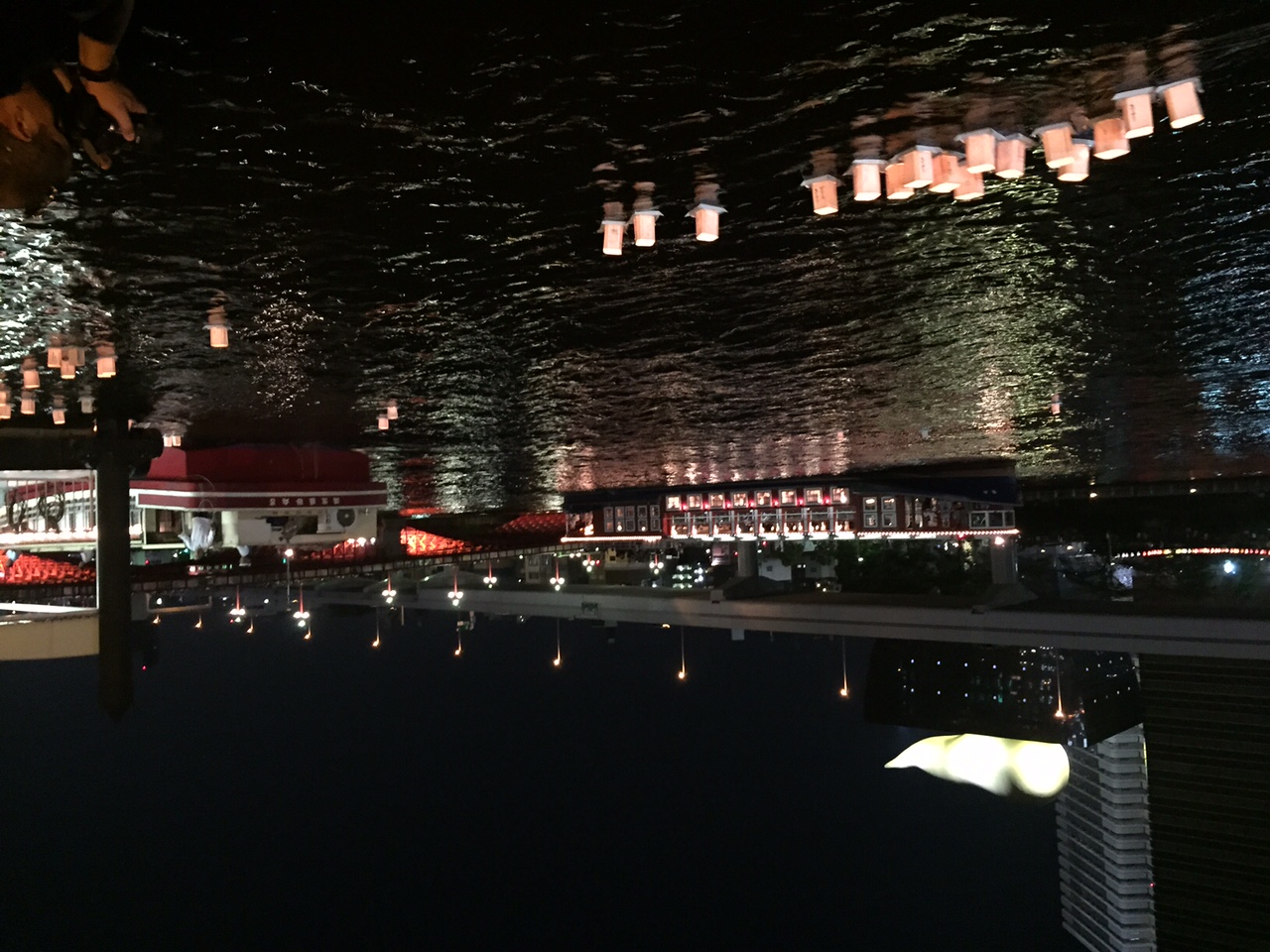 Finally, we crossed the river's bridge and found ourselves surrounded by dancing, music, games, food, and strings of colorful lanterns. What a memorable night. :)